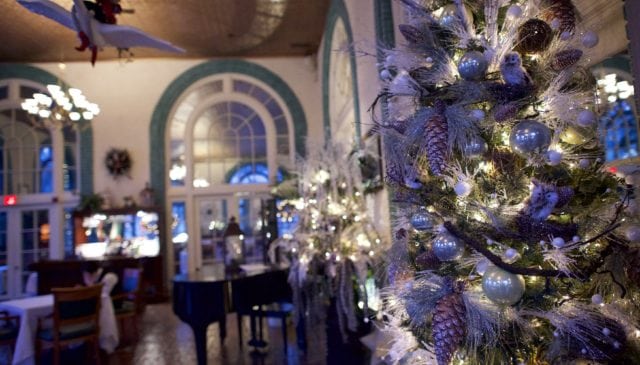 If you go to Moravian, you probably know that Bethlehem is nicknamed the Christmas City. Whether it's taking a Christmas-themed history tour, doing some holiday shopping on Main Street, or simply walking around and enjoying the lights around town, there are so many things to do during the holidays in town. With so many options to choose from, we at the Comenian put together a list of the must-do things in Bethlehem that get at the heart of the Moravian holiday tradition.
Attending the Christmas Vespers at the Central Moravian Church.
-Annie McCarthy
Celebrating Christmas with family.
-Brian Utzat
Definitely go to Vespers. There is no other Christmas tradition that people relate to Moravians more. It's so integrated into the religious and cultural traditions of the city  that it is really hard to miss. You can go just once to understand it, but it really is something people can go to again and again every year.
-Elizabeth Horn
Walking up and down Main Street in the evening looking at all of the beautiful Christmas decorations. Bethlehem does a great job at making the city feel warm during the holiday season–it'd be a waste to not check it all out every year, even if it's just on a quick study break.
-Sam Riley
Attending Vespers. It's been a tradition in the Moravian community for I don't even know how long.
-Christine Wieder
I think the most "Moravian" thing to do during Christmas is walking around Main Street. Main Street is such a staple in Bethlehem and the shops are always decked out for the holidays. There are so many places to buy gifts for loved ones, and it's also fun to window shop. Also, seeing the lights on the trees and Brethren's House, as well as the little huts to buy gifts from, can really put you in the holiday mood.
-Kaitlyn Furst