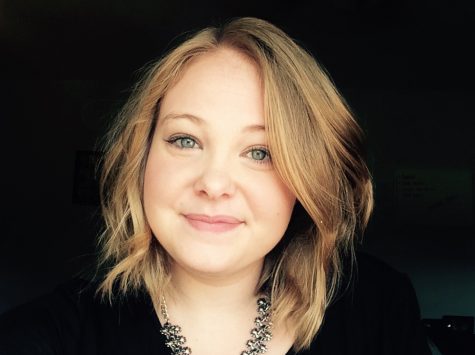 Kaytlyn Gordon is the Editor-in-Chief of Moravian College's student-run newspaper, 
The Comenian.
She is from Bangor, Pennsylvania and served as the Deputy Editor-in-Chief of her high school newspaper,
The Slater.
Gordon is a sophomore at Moravian College and an English Major. She is a Writing Center Tutor, contributes work to the Moravian College website, and writes the newsletter for her church. She has always had a passion for writing and a desire to make an impact on the world through the written word. Gordon looks forward to serving as the Editor-in-Chief and collaborating with the staff to produce a revitalized newspaper that provides the student body with interesting and up-to-date news coverage of campus events.
Kaytlyn Gordon, Editor-in-Chief
Apr 28, 2017

The Professor Behind StarWatch: Gary A. Becker

(Story)

Apr 28, 2017

Letter from the Editor: A Look at the Past Year and the Year Ahead

(Story)

Apr 07, 2017

Author, Skidmore College Environmentalist on Attaining Sustainability

(Story)

Jan 31, 2017

Moravian Marches, in Pictures

(Photo)

Jan 30, 2017

Democracy Looks Like: The Women's March on Washington

(Story)

Jan 29, 2017
Nov 03, 2016

Welcome to the Revitalized Comenian

(Story)

Nov 02, 2016

Friday Forums Get Campus Talking

(Story)