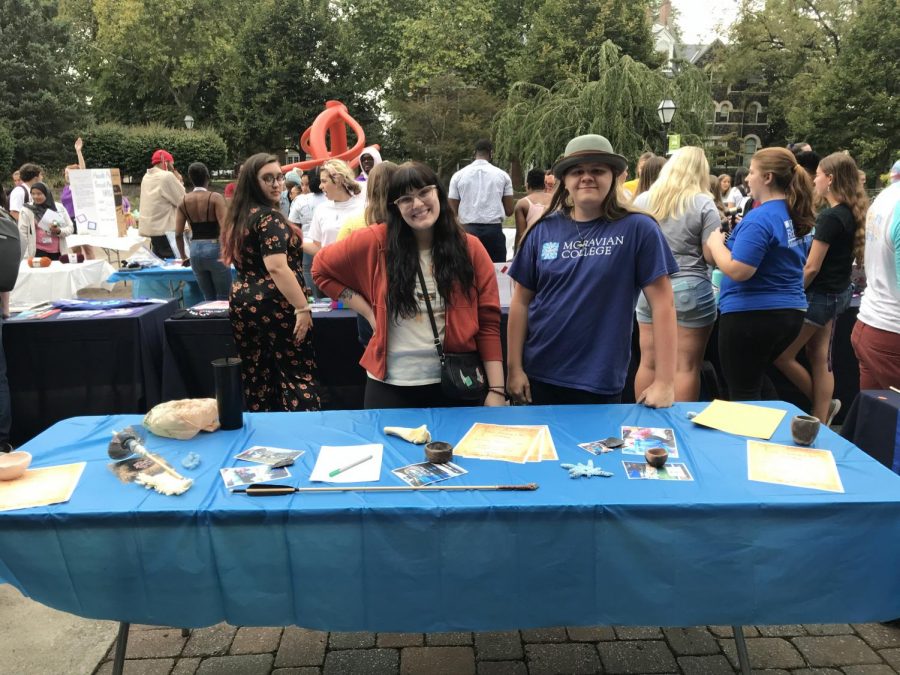 What is your club about?
The History Club is about like-minded people meeting to discuss historical topics, collaborating with other clubs and classes to create interactive events, and creating our own events both on and off campus.
When was your club established?
We actually aren't sure!
Who are your current leaders (advisors, president, vice president, etc.)?
Nicholas Bergma is the president, Jessica Abraham is the vice president, Destiny George is the treasurer, and Dr. Bardsley is our wonderful advisor. 
When does your club meet?
Our first club meeting [took place] on Wednesday at 4 p.m. in the history lounge on the 3rd floor of Comenius, but in the future we will be moving it to 5 p.m. so more people can attend. 
What is the most popular activity that the campus knows you for?
In the past the History Club didn't participate in many events – that's what we want to change this year. We want to collaborate with the Experimental Archaeology class to do fun pottery, dyeing and possible archery events. We also plan on participating in the History Cookout in October, and planning a trip to the Pennsylvania Renaissance Faire! 
What are the biggest challenges that your club faces?
The biggest challenge this year is getting the History Club to have a better and broader presence on campus. We want to have regular meetings and regular events to get people interested and wanting to join. We want people to know you don't have to be a history major or minor, or even a huge history buff. The history department is vast and intersects with other interests and hands-on events, such as working with pottery and using natural dyes to dye Bethlehem stars and socks! 
If you could pair up with another club for an event or project, who would it be?
Nick wants to partner with the Board Game Club with a possibility of hosting a historic gaming event. We're still brainstorming that idea. 
What is the latest project that your club is excited about?
Our capstone event will be the Pennsylvania Renaissance Faire. There will be costume contests, tons of food and drinks, pumpkin painting, and so much more. We plan on going during a Halloween weekend for extra fun! We'll be posting flyers and the exact date in the following weeks. 
If you had an unlimited budget, what dream project would your club put it towards?
Definitely more trips off campus, such as going to Gettysburg or possibly a history museum in Philly or New York. These can all be possible in the future, and I hope we can do a fun trip like that in the spring semester. 
Is History Club a place for other majors to go? Do you need to have a background in history to enjoy the club?
All majors are absolutely welcome. The History Club is all about inclusion and celebrating new and interesting ideas and ways of looking at the world. We will be having discussions on historical topics [that interest us], but that doesn't mean you need to have a background in history to chime in. Anyone who enjoys open discussions and hands-on activities and events, including fun trips, will find their place in the History Club. 
-Answers provided by Jessica Abraham