Through workshops, a collaborative writing space, and an inflatable photo booth, this year's National Week on Writing event overtook previous attempts to educate students on the importance of writing.
The event was sponsored by the Writing at Moravian (WAM) program, which oversees the Writing Center and First-year Writing Seminar classes. WAM's staff assistant, Christopher Hassay, and student assistant, Gabrielle Stanley, were responsible for the majority of the planning along with student volunteers.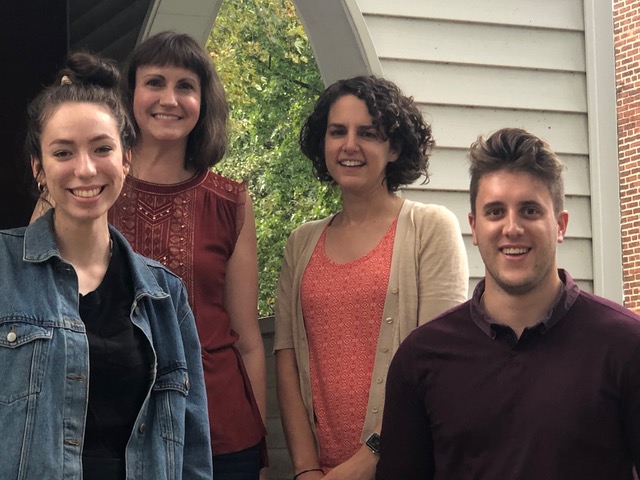 The National Week on Writing is how Moravian College celebrates the National Day of Writing, a commemorative day proposed by the National Council of Teachers of English, recognized by the U.S. Senate. National Day of Writing is observed on October 20. The College, through WAM, sponsors events near this day to raise awareness of the ways students can write creatively and professionally. 
To help achieve this goal, English faculty and students led workshops where students could learn about different writing opportunities at the College. Professor Meg Mikovits, who directs Moravian's Writing Center, conducted a workshop focusing on the process of becoming a writing center tutor and a writing fellow. The Comenian's faculty advisor, professor Mark Harris, also led a workshop discussing how to write creative non-fiction.
Hassay explained that in previous years, WAM struggled to engage students with the event. "This year our main goal was to increase the engagement of both students and faculty," he said. "We wanted to get members of the community participating in the various programs, and we wanted to offer more this year that could get different folks interested and engaged."  
Both Stanley and Hassay considered the event to be a success. Stanley said, "I was very pleased with how the event turned out… Almost all of our writing workshops were well-attended, we had so many people fill out #WhyIWrite forms that we ran out of them, and we have a wonderful campus map now hanging in the Writing Center that shows the many places where writing happens on campus." 
Participation improved this year with more than 50 students attending the workshops, and others stopped to pose in an inflatable photo booth while holding flyers marked with #WhyIWrite. Stanley added that she wanted to compile a robust catalogue of activities to share why she believes writing is important. "Writing is a passion of mine that I absolutely love to share with others," she said. "After last year, I was so eager to work on it again and make improvements so that National Week on Writing could really be a campus-wide celebration of writing." This is her second year organizing the event.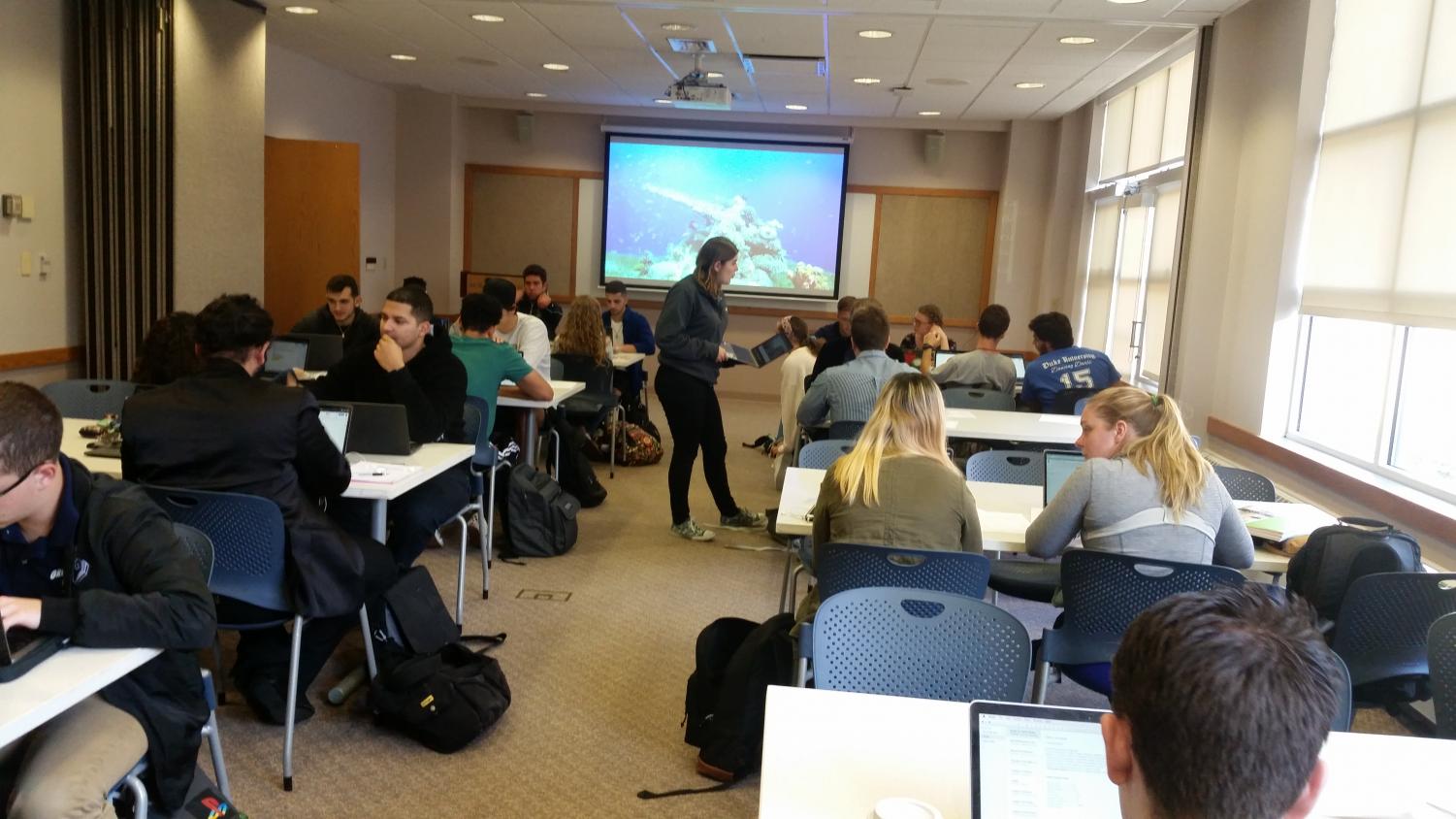 For Hassay, Stanley, and others involved in WAM, writing is more than the stomping grounds of the English major – it is something that everyone is involved with. "I think that sometimes people don't realize just how often writing happens, and how it happens, and how it enriches all of our lives," Stanley said. Hassay added, "I think the National Week on Writing allows us all to more actively think about the writing we do every day and why that is both valuable and important."
While this year's event was successful, Hassay and Stanley plan to build on what has worked so far while mending problems that have arisen both this year and in years prior. Hassay said that the largest issue this year was faculty participation due to the event coinciding with the deadline for midterm grades. "Faculty are really, really busy during that time, which made it difficult for some people to attend [the faculty development workshops.]"
Looking forward, Hassay hopes to continue expanding the event to serve the wider Moravian College community. Currently, he and Stanley are considering reaching out to faculty from outside the English department to lead workshops discussing writing in other disciplines. They are also considering incorporating a scavenger hunt, but many of the plans are yet to be announced.