5 News Items You May Have Missed This Past Week
Another Deadly Shooting
On Sunday, Nov. 5, a gunman walked into the First Baptist Church in Sutherland Springs, TX, and killed 26 people while injuring 20.  
Devin Patrick Kelley, 26, a resident of New Braunfels, TX, opened fire during a Sunday service before being found dead in his vehicle after fleeing the scene.    
The shooting started shortly after the service began. Kelley was wearing a ballistic vest with black tactical gear and was armed with a Ruger military style rifle.  
Victims ranged in age from 5 to 72 years old. Several children, a pregnant woman, and daughter of the pastor were among the dead.  
This shooting is now the deadliest shooting in Texas' history and is the most recent in a string of deadly shootings.
President Donald Trump Visits Asia
President Donald Trump recently began a 13-day tour of Asia. His trip will include talks with the leaders of Japan, South Korea, and China, and summits in Vietnam and the Philippines.  
Trump's Asian trip is the longest for a U.S. president since George H.W. Bush's Asian visit in 1992.
Trump's speech in Japan, the first country he visited, did not include  the often-incendiary statements he is known to make in his domestic speeches. When it came to the threat of North Korea, rather than make direct threats against  the rogue nation, Trump told the assembled troops in Japan that they "put hope in every soul that yearns for peace." The hope is that many Asian countries will put up a united front against North Korea.  
Trump also expects to meet Russian President Vladimir Putin during this 13-day tour. Trump says "it's expected" that he and Putin will meet, as "we want Putin's help on North Korea."
Next, Trump visited South Korea, delivering a speech in Seoul. A planned visit to the Demilitarized Zone (DMZ) was scrapped, though.  
Trump arrived in China on Nov. 8. It is expected that Trump will arrive in Vietnam on Nov. 10 and the Philippines on Nov 12. 
Surprise Upsets on Election Day
Local elections on Tuesday gave surprising results for both Democrats and Republicans, and may have demonstrated the ground Republicans are losing due to Trump's presidency.
These victories may demonstrate to Democrats that their strategy of running on liberal disdain of Trump and common-sense governance may work for upcoming elections.  
Former Virginia congressman Tom Davis called the results an "old fashioned thumping." They may be striking fear into the hearts of GOP members as the midterm elections get closer.  
Even with Republicans running on platforms that supported low taxes and other Republican policy mainstays, they lost against Democrats who simply ran against Trump. David Landau, chairman of the county Democrats, told the Philadelphia Inquirer that Democrats are "not going to sleep" and "are going to vote in the Trump era."  
The results leave Republicans with an increasing uneasy feeling. It's unclear what effects the unpopular Trump presidency will have on their congressional runs in the midterm elections. The GOP can only afford to lose 23 seats in the House, and Democrats are preparing to take those seats.
Republicans are betting on their tax-reform bill to give them a legislative victory that they can use in the midterm elections. However, the Republican party seems to already be split on key facets of the tax reform bill, putting their chances of keeping their seats at risk.  
AT&T Time Warner Deal At Risk
AT&T's acquisition of Time Warner may not end up happening since the Justice Department plans to block the acquisition.
AT&T is a telecommunications giant, and Time Warner owns CNN, HBO, and Warner Bros. The acquisition would allow the two companies access to the worlds of internet access, news, and entertainment.
However, the Justice Department may end up seeing AT&T in court in a case that could put the government's antitrust policy to the test.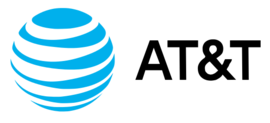 The main point of contention is CNN, which is owned by Time Warner under the Turner Broadcasting banner. CNN has often received President Donald Trump's label of "fake news."
There are several differing accounts of a recent meeting between Justice Department officials and AT&T leaders. One says that the Justice Department requested that AT&T sell Turner Broadcasting or DirecTV so that the acquisition could be approved. Another account says that AT&T CEO Randall Stephensen offered to sell Turner Broadcasting. Stephensen issued a public denial, saying he has "never offered to sell CNN" and has "no intention of doing so."  
Because AT&T and Time Warner do not directly compete with each other, executives at both companies feel that there is little legal basis for blocking the acquisition. However, several politicians feel differently, putting the deal at risk.
Picture Caption: The AT&T Logo.  Photo via Wikimedia Commons under Creative Commons license.
Roy "Doc" Halladay Dead at 40
Major League Baseball pitcher Doc Halladay died Nov. 7 when his amphibious aircraft crashed in the Gulf of Mexico.
Halladay was born Harry Leroy Halladay, III on May 14, 1977.  His early pitching success at the age of 14 attracted the attention of major league scouts. After graduating from Arvada West High School in 1995, Halladay was selected by the Toronto Blue Jays in the amateur draft.  
It was during Halladay's time with the Blue Jays that announcer Tom Cheek gave him the nickname "Doc," after the Wild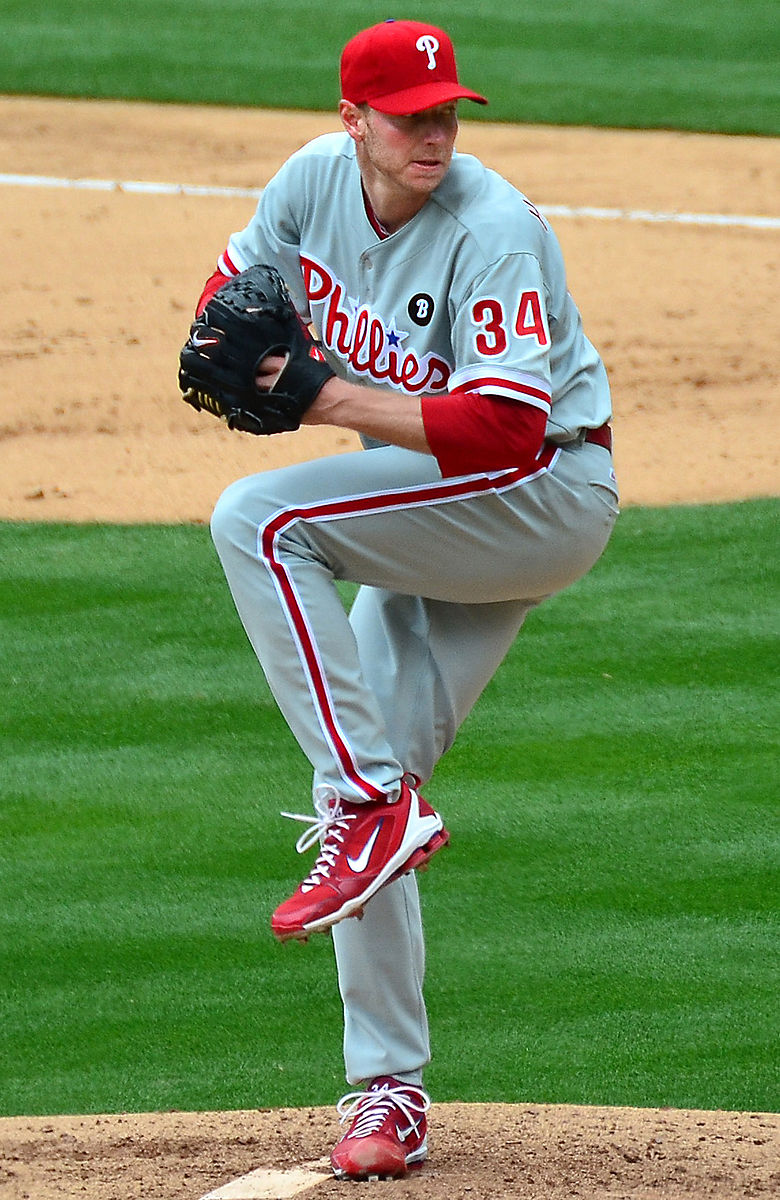 West gunslinger Doc Holliday.
In the 2003 season, Halladay won the American League Cy Young Award and led the Blue Jays to 86 victories.  
In April 2007, Halladay was named American League pitcher of the month. Halladay remained with the Blue Jays until he was traded to the Philadelphia Phillies in 2009.
On May 29, 2010, Halladay pitched the 20th perfect game in MLB history.
By 2013, Halladay had announced his retirement due to injury. He was prone to injuries throughout his entire MLB career, often being placed on the disabled list. Despite these multiple injuries, Halladay's proficiency in pitching is, and will continue to be, well remembered by baseball fans everywhere.
Leave a Comment