What News Have I Missed?
Republicans Divided Over Protections for Special Counsel
With the Russia Investigation continuing, many Republicans have started calling for special protections for Special Counsel Robert Mueller, in case Donald Trump decides to fire him.  
The topic of Mueller's termination remained out of the news for a while. However, reports that Trump looked for a way to fire Mueller in June 2017 renewed the Democrat's decision to protect Mueller. While most Democrats are unified in their goal to shield  Mueller, the GOP is split between the Trump loyalists and those growing uneasy with the president's behavior.
There is hesitation to take on the President, due to his influence on his conservative base. However, both Senator Lindsey Graham (R-S.C.) and Senator Susan Collins (R-Maine) recently spoke on the subject.
On ABC's "This Week with George Stephanopoulos," Graham referred to a proposal that would require a judiciary panel to review any decision on the firing of Mueller. On CNN's "State of the Union," Collins said, "it would certainly not hurt to put that extra safeguard in place, given the latest stories."
However, House Majority Leader Kevin McCarthy (R-Calif) said on NBC's "Meet The Press" that he sees no "need for legislation right now to protect Mueller."
RNC Chair Wynn Resigns
Republican National Committee finance chair Steve Wynn resigned after the Wall Street Journal published a report alleging that Wynn had engaged in sexual misconduct.
While the RNC remained silent on the allegations, Democrats seized on the opportunity. GOP Senator Dean Heller was chastised by Democratic Representative Jacky Rosen, who not only demanded that Wynn step down but also asked for Heller to disregard Wynn's endorsement.
In a statement provided to POLITICO, Wynn pushed back on the allegations, calling them "the continued work" of his ex-wife.
Wynn went on to call the situation "preposterous," saying, "We find ourselves in a world where people can make allegations, regardless of the truth, and a person is left with the choice of weathering insulting publicity or engaging in multi-year lawsuits."
FBI Deputy Director Resigns
Andrew McCabe, deputy director of the FBI, stepped down from his position on Monday. He had said that he would stay until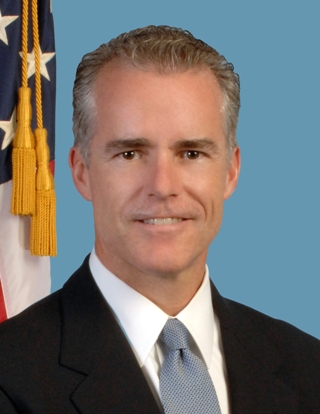 he was eligible to retire in March, but recent circumstances forced an early departure.  
FBI director Christopher Wray recently raised concerns about an upcoming Inspector General report that examined the actions of FBI officials, including McCabe, during the 2016 election. According to the New York Times, lawyers expect the report to address whether McCabe should have recused himself from the investigation into Hillary Clinton's email use. An official close to McCabe stated that Wray suggested McCabe take a demotion and move to another position. The official said that McCabe chose to leave instead.
McCabe's departure also comes on the heels of months of taunting from President Trump. However, White House Press Secretary Sarah Huckabee Sanders said that "the President wasn't part of this decision-making process."  
According to a director's note to the FBI, Wray named David L. Bowdich as his acting deputy.
IKEA Founder Dies
The founder of Swedish furniture maker IKEA  Ingvar Kamprad died in his home at the age of 91, according to a statement released by the company.
Kamprad was involved with IKEA for most of his life. He founded it at the age of 17 with money his father gave him as a gift.
IKEA stated that Kamprad "worked until the very end of his life, staying true to his own motto that most things remain to be done." Kamprad did not step down from the company's board until 2013, when he was 87.
Despite being branded as the man who "put Sweden on the world map" by Swedish Foreign Minister Margot Wallström, Kamprad had his own share of controversies.
IKEA's complex business structure led the European Commision to launch an investigation into the company's tax arrangements. Kamprad, who was a member of Fascist activist Per Engdahl's New Swedish Movement in the 1940s, had admitted to flirting with Fascism. However, in a book published in 1988, Kamprad said that his involvement with the movement was due to "stupidity" and that it was his "greatest mistake."
Kamprad never let controversies keep him from his business, though, as IKEA's statement called him "one of the greatest entrepreneurs of the 20th century."
Leave a Comment