Best Beats: A Comenian Playlist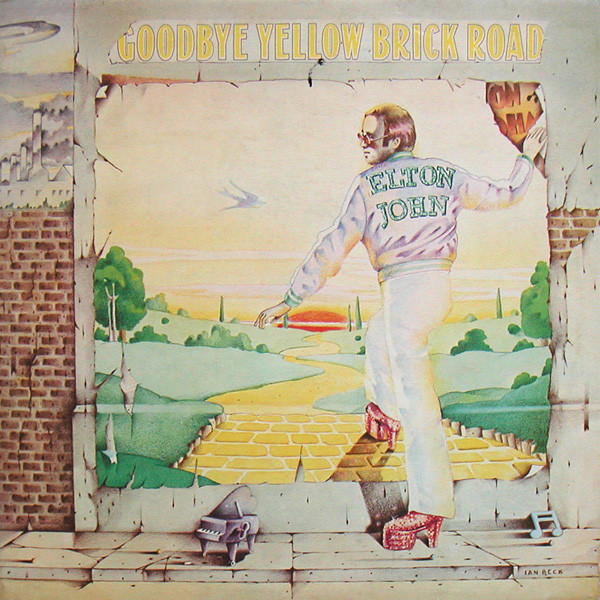 "The Mayor Of Candor Lied," Harry Chapin (1976)
"The Mayor Of Candor Lied" was released by Harry Chapin on his On the Road to Kingdom album in 1976. If you don't know who Harry Chapin is, I'm not entirely surprised. He was a fairly well-known American folk singer during the entirety of the 70's and very early 80's. The vast majority of his music tells a story through the music and lyrics. In fact, his best known song, "Cat's in the Cradle," which you have undoubtedly heard at some point, tells the story of a father and son.
"The Mayor of Candor Lied" is no exception to his storytelling tradition. It follows a young farmhand who is in love with the daughter of the mayor in his hometown. Throughout the song, we see the farmhand's relationship with the daughter develop and the mayor's opposition to their relationship. I can't really say more without spoiling the twist ending, which comes like a punch in the gut when you realize the implications of the last verse before the final chorus.
The music itself is incredibly complex from a musician's point of view but serves the complexity of the story the song is trying to portray. The music allows us to feel almost exactly what the poor farmhand does. I highly recommend listening to this classic piece of Chapin history.
– Luke Gratkowski
"Sweet to Me," Summer Salt (2014)
Summer Salt is one of those bands that can't be pinned down by one genre of music. They're a mix of retro 60's rock and indie, with splashes of psychedelia and bossa nova thrown in. Think  modern Beach Boys. Formed in 2013, Summer Salt has released 3 EPs, with my personal favorite being their first album, Driving to Hawaii. Their sound is unique and perfect to listen to when you want a smile on your face.
"Sweet to Me" relaxes my worries and lifts my mood whenever I hear it. The guitar-heavy tune strums effortlessly beside the light drum beat and unique chords sung by the band members. The song is directed towards the singer's lover, whom he endlessly compliments and hopes that her sweetness never fades. The lyrics are clever and flow from Matt Terry's easy-going voice. The song is simple and sweet, and is sure to bring a smile to your face and want to make you hum along.
– Corinne Philbin
"Help the Aged," Pulp (1998)
Almost every day this semester, I have been reminded, either by myself or by someone else, that it's my senior year of college. After one more year, my undergraduate career will be over. That thought is sometimes very unnerving to me. I never really gave a second thought to the years going by, but I find myself worried about getting older.
Getting older is something that many people struggle with, even celebrities. Jarvis Cocker, lead singer of British alternative outfit Pulp, struggled with it after Pulp broke into the mainstream.
In 1995, at the height of the Britpop craze, Pulp released Different Class, a peppy album sprinkled with energetic singles like "Common People" and "Disco 2000". One could liken Different Class to the earlier college years: energetic and optimistic.  
Three years later, they followed it up with This is Hardcore, a darker album that dealt with Cocker's struggles with drugs, fame, and, in the case of "Help the Aged," getting older.  
"Help the Aged" starts off quietly, almost intimately, with Cocker's mellow vocals taking center stage. Cocker reminds the listener that older people were once "just like you / Drinking, smoking cigs and sniffing glue". This line seems to connect the younger with the older, perhaps making it easier for young people to relate to the elderly.
On the chorus, the band comes in at full volume, and Cocker describes how we "try to forget that nothing lasts forever." Even though we may be faced with constant reminders of aging, we try to forget about them, maybe through partying or through other means.
The full band soon stops playing, and it is back to a mellow sound for the next verse. It connects the younger to the older, similar to the first verse, but this time, the lyrics remind the listener that one day they will end up just like the elderly. This verse contains my favorite lines of the song: "And if you look very hard/Behind those lines upon their face/You may see where you are headed/And it's such a lonely place."
After another chorus, there is a small bridge that complements the chorus, saying that no matter what you do to try and be younger, getting older is the "one thing you can't change." The chorus repeats again before the song ends with simply Cocker's vocals saying, "help the aged."    
Although the song does seem bleak, I do manage to put a somewhat positive spin on "Help the Aged." While there's nothing we can do to keep from getting older, we shouldn't just ignore the fact. We should recognize it and find ways to come to terms with it, whether that be through helping the elderly or helping ourselves. For in my opinion, it is better to accept the fact that we will not always be young than to ignore it completely.
-Nathaniel Rhoads
Album Review: Goodbye Yellow Brick Road, Elton John (1973)
In recognition of Elton John's long-lasting, successful career, I decided to spotlight one of his more well-known albums, Goodbye Yellow Brick Road. The album was released in 1973 and was the seventh studio album of John's career, selling over thirty million copies across the world.
Goodbye Yellow Brick Road truly captures the meaning of song writing, an art that has been lost and changed throughout music history. Elton John's traditional song style is recovered on this masterpiece. Every one on the album tells a unique story that audiences can listen to and enjoy.
The album features a variety of songs that captures every emotion and experience. From tunes like "Roy Rogers," or "Sweet Painted Lady," to "Grey Seal," this album covers it all. Not to mention some of the most well-known Elton John songs of all time: "Goodbye Yellow Brick Road," "Bennie and the Jets," and "Candle In the Wind."
The record is among  the larger albums released by John, featuring seventeen songs which are all presented on a double-record. The album is comprised of instrumental numbers, rock & roll solos, and familiar Elton John piano tunes. In Bernie Taupin's powerful, honest, and emotional lyrics, John reveals another piece of himself to the audience.
The album hits every possible sound and attitude. "Bennie and the Jets" adds a sense of humor and an element of youth when John fantasizes about an imaginary rock & roll band.
Although there is humor there is also heartbreak, which often follows in a number of John's songs, as it does in "Candle In the Wind," the first serious fantasy ballad on the record. Written as a tribute to Marilyn Monroe, the song follows her short, but well-lived life. John's emotional connection to  Monroe is represented through lyrics that read: "loneliness was tough/the toughest role you ever played/Hollywood created a superstar/ and pain was the price you paid."
If you're looking for an album that travels beyond the lyrics and conveys a story, Goodbye Yellow Brick Road is for you. As John's career comes to a close and his final  Goodbye Yellow Brick Road tour continues, this is just the album that everyone needs to listen to.
-Elizabeth Schwartz
Leave a Comment