Best Beats: A Comenian Playlist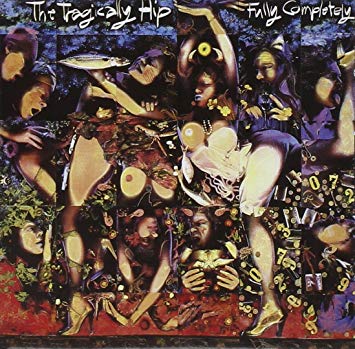 "100 Bad Days" by AJR (2019)
"100 Bad Days " was released by AJR in late January of 2019, despite the release of a deluxe edition of their hit album "The Click" in late 2018. This is the first song of this up-and-coming band's new wave of music that will be released in the near future. The song follows the three brothers' typical style – pop music with techno elements that focus on stories not typically heard in music. "100 Bad Days" is about how bad things in life often make for good stories, and therefore people should not be afraid of having them. When I first heard this song, I wasn't too impressed, because talking about bad days isn't necessarily a new story in music. However, after listening to the track a few times on repeat, I realized that the song could also be interpreted as a story about other artists and all of their bad days. Other artists tend to rely on telling stories that typically focus on breakups or other negative experiences. These stories are usually easy to relate to, and thus will boost the artist's popularity. The fact that AJR was able to make a song that could discuss a complex story such as this but still have an upbeat, happy tone makes this track and their style very interesting and enjoyable.
– Emma Miller
"The Rains of Castamere" by George R. R. Martin and the National
This one is for all you "Game of Thrones" fans out there. If you haven't heard that the new season of the critically-acclaimed and internationally-known HBO television series is coming out in April, you have been living under a rock. The show has garnered millions of fans across the globe, and for good reason. The fantasy drama is complex, dramatic, and keeps you on the edge of your seat. Notorious for being a show where no one, and I mean no one, is safe, "Game of Thrones" has quite a violent streak. But, hey, there are just some characters that you can't wait to have meet their overdue deaths.
If you haven't watched the show (or even if you have), there is one song that captures the complexity, violence, and emotion behind this show: "The Rains of Castamere." The particular tune idolizes one of the members of the Lannister family, the ruling family of the fictional setting of Westeros, and highlights the kind of drama that viewers should expect. Wrought with the (fictional) history of the Lannister's brutal conquests of their enemies, the story tells about how Tywin Lannister slaughters the people of the rebelling Reynes family, allowing for the haunting line, "Now the rains weep o'er his hall and not a soul to hear."
While the song is indeed short and sung in full only once in the show, its use in the show sparks fear into the enemies of the Lannisters, serves as it does as a reminder that those who oppose the family will be dispatched with mercilessly.
Despite its limited use in the show, "The Rains of Castamere" is as soothing as it is brutal. Sung by the band The National, it is slow and melodic, and utilizes the gruff voice of the singer to create a haunting feel in the listener. But once you read the full lyrics and understand just how violent the actions they imply are, you hear it as something less beautiful than disturbing. Still, you want to listen to it again, and maybe even watch the whole show (again).
– Elizabeth Horn
Fully Completely, The Tragically Hip (1992)
The Tragically Hip, or the Hip, as they're sometimes known, may be Canada's most iconic band. Their career began in 1987 with the release of their self-titled EP, and their last album, "Man Machine Poem," was released in 2016 before lead singer Gord Downie sadly passed away of a brain tumor in 2017. In that time, they released thirteen studio albums, nine of which reached No. 1 on the Canadian charts. Their final tour, after the announcement of Downie's diagnosis, was televised and watched by millions of people.
"Fully Completely" is the band's  third studio album, and it produced six singles. In 2007, it was certified Diamond, having sold over a million copies. While their previous work had more of a blues influence, this album sees more of a shift towards rock. The Tragically Hip are known for writing songs about Canadian icons and history, and this album is no exception. One of their most well-known songs, "Wheat Kings," accompanied by slow instrumentation and Downie's almost-haunting vocals, is about the wrongful conviction of David Milgaard, who was accused of murdering a nursing assistant. Other songs include "Fifty Mission Cap," which is about Toronto Maple Leafs player Bill Barilko, and "Looking for a Place to Happen," which makes several references to explorer Jacques Cartier and European settlers. The lyrics often tell a story and expose the humanity of these figures, as Cartier becomes someone who's just looking to make a name for himself, and Milgaard is presented as someone who has to move on from his past.
It's also my dad's favorite Tragically Hip album, so I've got a bit of a soft spot for it. Believe me, no other album is going to teach you as much about Canadian history while you jam in your living room. Ultimately, it's about Canada, but it's also about what makes us human, for better or for worse.
– Kayleigh Ficarra
Leave a Comment