Best Beats: A Comenian Playlist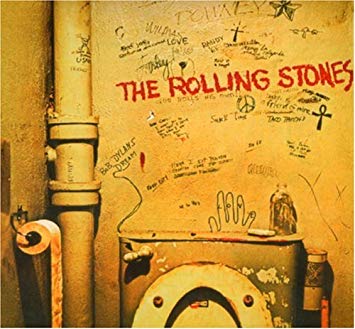 "You Will Be Found" Dear Evan Hansen (2016)
As a self-proclaimed musical theatre nerd, I knew it was only a matter of time before I reviewed a show tune. However, given that it is National Suicide Prevention Month, I felt that now was a better time to do so than any. 
In an age where we're still struggling with mental illness and how it's portrayed in the media, Broadway's "Dear Evan Hansen" is exactly what society needs. The show addresses mental health, with the entire plot revolving around a recent student's suicide, as well as the struggles faced by the show's protagonist. 
The singing of the song, "You Will Be Found," is a powerful moment in the show. The lyrics begin with a series of questions, ones that arguably everyone could say "yes" to at some point in their lives:
Have you ever felt like nobody was there?
Have you ever felt forgotten in the middle of nowhere?
Have you ever felt like you could disappear?
Like you could fall, and no one would hear?
Yet the lyrics quickly change to emphasize that no one is alone through these moments. "Someone will come running" if you reach out. 
The song also explores how Evan Hansen's speech (a tribute to the recently deceased student Connor) is received on the internet; it goes viral, with thousands of comments about how people needed to hear that they were not alone. This is a moment of solidarity in the song, for it shows that if you share your story, there will always be someone else out there who will support you.  
Besides the encouraging words, the song itself beautifully blends talented voices from the cast. The vocals of Ben Platt (who you may know as Benji from "Pitch Perfect") truly make this song. He not only has immense control over his voice, but the emotion he is able to convey is astounding; his character is clearly struggling, but he is also able to encourage everyone around him. 
Whether you've ever felt alone, experienced thoughts of suicide, or know someone who has died in this way, this song is an emotional roller-coaster that will leave you in a puddle of tears, but in a good way. 
-Christine Wieder
"You're Only Human (Second Wind)" by Billy Joel (1985)
As Christine wrote above, there are songs that are quite heavy and moving that deal with suicide, depression, and mental health. However, not all songs that deal with these difficult topics are sad and melancholy. "You're Only Human (Second Wind)" is one of the most upbeat and happy-sounding songs that Billy Joel has ever written. You may be surprised, then, to know that the song is actually about Joel's own suicide attempt and the power of a second chance.
The upbeat song hits an encouraging note as Joel sings about how all humans make mistakes and that you shouldn't feel bad about making mistakes yourself. As he states, "they are the only things you can truly call your own." 
He explains his own experience by saying that "you probably don't want to hear advice from someone else, but [he] wouldn't be telling you if [he] hadn't been there." He accurately puts forward emotions that some can feel when they're feeling depressed in unique and interesting ways. He sings, "When it seemed I did not have a friend, 'cause all I needed was a little faith so I could catch my breath and face the world again."
The story behind the song's creation is the part that is so interesting. Billy Joel, who dealt with depression, suicidal thoughts, and addiction early in his career, had actually attempted suicide when he was only 21 and barely escaped with his life. He was hospitalized and treated for his depression, but he has always been vocal about his experiences to those experiencing similar feelings. 
Fifteen years after his attempted suicide, Joel wrote the song "You're Only Human." He originally wrote it in a dark and somber tone but says that he felt that a depressing song about depression wouldn't do any good. So, he completely rewrote the lyrics and changed the music to its upbeat and happy tone. 
He decided to stress the idea of forgiveness and imperfection, which fits the upbeat tone much better. 
All the proceeds he receives from the song are donated to the National Committee for Youth Suicide Prevention. 
If you're ever down-and-out and looking for something to encourage you, giving this song a listen may help you out. 
-Elizabeth Horn
"Beggars Banquet" by the Rolling Stones
In honor of the Rolling Stones's 2019 No Filter Tour, I decided to spotlight one of the band's greatest albums of all time — "Beggars Banquet." "Beggars Banquet" was released in December 1968 and is the band's ninth studio album. This album is forever known as the album that prompted the band to gain their title as the greatest rock and roll band of all time. 
I love this album because it strikes a different sound than the classic Rolling Stones rock album. Whereas typical albums reflect the recurring theme of rebellion and resistance towards normality, "Beggars Banquet" develops a new blues rock sound. The album spotlights acoustic hits such as "Factory Girl" and "Jigsaw Puzzle," which introduce new sounds and instruments that had never been heard before in rock history. 
The song "Factory Girl" presents new sounds such as the use of the conga drums, the fiddle, and the violin. In typical Rolling Stones songs, the use of the electric guitar is commonly used, whereas "Beggars Banquet" features Keith Richards on the acoustic guitar. The album also incorporates a mix of different instruments used by Brian Jones such as the sitar, tanpura, and the harmonica. 
Several of the songs on the album hit home for the Stones. Songs such as "Street Fighting Man" and "Stray Cat Blues" reflect on more personal experiences. The songs range from protest songs to songs about simply trying to make it as a band in London. 
Aside from the countless number of hits the album produced, the album is widely known for its iconic cover. The cover depicts a series of graffiti writings on the wall of a bathroom. The bathroom featured on the cover is located at a Porsche dealership in Los Angeles. The cover was considered controversial and rude but was eventually released. The album is now known as one of the greatest Rolling Stones albums ever released.
-Liz Schwartz
Leave a Comment