Best Beats: A Comenian Playlist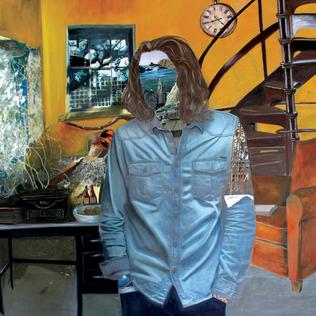 "Drive" by The Cars (1984)
For a relatively understated band, The Cars was quite good at turning out sickeningly sweet songs. On this week's list from The Comenian, we're looking at "Drive." 
"Drive" debuted in 1984 on The Cars's fifth studio album "Heartbeat City." Released as a single, it sings like a ballad, falling into a rhythmic and soothing beat of dreamy electronics. Benjamin Orr, one of the band's singers, lulls the listener into a trance with his sweet yet undeniably somber voice and words. 
The song begs the listener to ask themselves an important question: who would drive you home? The lyrics repeat this question format directly to the listener, asking in various ways who cares about them

Listening to this song, your mind can't help but wander to your own life. Highlighting real-world situations, Orr's words make the listener ask themselves these important questions. He sings, "Who's gonna tell you when it's too late? Who's gonna tell you things aren't so great?," asking the listener to wonder who is looking out for them. Some may think of a parent, others a significant other, more a friend. Orr continues, asking, "Who's gonna pay attention to your dreams? Who's gonna plug their ears when you scream?" These lines show that while it's important to think about who is looking out for you, it's also important to see who is really invested in your well-being and your happiness. Who would cover their ears because hearing you scream just breaks their heart? 
The song, though implying that there is someone out there who truly wants you to succeed and be well, somehow sounds sad. It could be that when you do find someone who cares this deeply about you, there is a bittersweet moment in which you realize that you can make them happy, but you can also make them cry. 
This song is a good reminder to look for those who are there for you, not take them for granted, and to appreciate them wholeheartedly. 
-Elizabeth Horn
"Viva La Vida" by Coldplay (2008)
Coldplay's "Viva La Vida" is perhaps their most well-known song; however, many fans lack the understanding of the song's true meaning. Behind the catchy tune and the harmonious melody lies a deeper meaning. 
"Viva La Vida" is Coldplay's fourth studio album, and the single was their highest charting song. Both the song and the album is a retelling of the French Revolution of 1789 and the death of King Louis XVI. The album cover features the iconic painting "Liberty Leading the People," which was created in 1830 by Eugene Delacroix, a French artist. The piece captures a lady of liberty waving the French flag while leading the French revolutionaries in a march. Coldplay's album, "Viva La Vida," captures the many themes that were reflected throughout the French Revolution, which includes life, death, and war. 
The song title, "Vida La Vida," means "long live life" or "the life lives." Coldplay's lead singer Chris Martin explained that he was inspired by the phrase after seeing it written on one of Frida Kahlo's paintings. Chris Martin adapted this phrase to the song and album because he loved the boldness of it. 
The song "Viva La Vida" is a reflection of King Louis XVI's attempt at a final speech to his people before his death. When he started to give his speech, the bystanders began to scream and boo over him, never allowing the king to say his final words before he was guillotined. "Viva La Vida" was written as an interpretation of the king's lost speech. The song is written from the king's point of view as he attempts to apologize to his people, eventually accepting his death. 
– Elizabeth Schwartz
"Hozier (Expanded Edition)," Hozier (2014)
"Hozier" was a self-named debut album released by Andrew John Hozier-Byrne on September 19, 2014. Known professionally as Hozier, he received recognition with the release of his single "Take Me to Church," with the posting of this video generating over 230,000 views within the first seven days of its release; it has since been viewed more than 329 million times. While it is true that the impact of this single helped put Hozier's name on the map, this song and corresponding video were simply developmental elements of something much larger. 
Hozier's lyrics address significant, real life issues, and he delivers this influential music through his haunting voice. More politically based songs on this album include his single "Take Me to Church," which critically addresses organizations that directly undermine humanity, and "To Be Alone," which revolves around rape culture. Songs which tap into the deep, painful emotions that surround relationships include "Like Real People Do" and "In A Week." Songs focusing on less serious topics include "Someone New" and "Jackie Wilson," with their upbeat sound and cheerful lyrics providing a balanced contrast from other tracks on the album.
It is difficult for me to pick a track on this album as my favorite, but the two I most frequently find myself listening to, whether it is while I am doing homework, getting ready to go to sleep at night, or when I am drinking a mug of tea in the morning, are "To Be Alone" and "In A Week." "To Be Alone" provides a faster, upbeat tune compared to other songs on the album, yet still includes an important message within the lyrics. "In A Week," featuring Karen Cowley, truly exploits Hozier's emotive, haunting voice by providing a slower beat with more intense background music, which successfully aids in delivering the devastating meaning behind the song, including two lovers running away to the forest to eternally fade away together.
– Annie McCarthy
Leave a Comment