Kobe Bryant: Basketball Great and Great Father
Five NBA Championships, 18-time All Star, and a MVP award are just some of the many basketball accomplishments of the late, and great, Kobe Bryant. But the thing that most captured people's attention was Kobe himself.
The basketball glory, of course, brought so much joy to the city of Los Angeles, and winning championships and big games became synonymous with the name "Kobe."  But it was not just the fact that Kobe did all these things that made people love him– it was the way he achieved his icon status that amazes people. And the way he loved his daughter.

Kobe had a very special relationship with 13-year-old Gianna, who perished with Kobe and seven others in a helicopters crash last Sunday. When Kobe retired, he took a long break from basketball because he was tired of the sport. Even when he started to have kids, he did not force them to focus on basketball. It was not until Gianna told her dad that she wanted to play that she got the full breakdown of everything basketball. As expected, when you're Kobe's kid, there was a large part of basketball that came naturally. She followed his motto– work hard, get better, play for the love of the game, and enjoy the game that you grew up playing. That "Mamba Mentality" made Gianna "better than me at that age," her father said. 
There are respective highlights of Gianna hitting post fade-aways and making the same moves on the court her father did. But one of the things that caught people's attention about their relationship was a clip that went viral on Twitter just a few weeks ago. It showed Kobe explaining a play in depth to Gianna as she listened intently. It went viral, because it showed the strong relationship Kobe and his daughter had. Early this week, the Nets arena placed Kobe and Gianna jerseys on the seats where the two had their conversation.

One story Kobe told about Gianna melted hearts. People would always tell Kobe that he needed to have a boy to carry on his basketball legacy. Gianna would stop them and say, no, she would be the one to carry it on. Gianna knew she was good enough and said she wanted to play at the University of Connecticut one day. UCONN honored her by leaving a number two jersey on an empty seat at a UCONN game.  
The relationship she and Kobe had was something fans will remember.  
When Elle Duncan of ESPN met Kobe for the first time, they talked about parenting. Duncan asked Kobe for his advice on raising girls, as he had three at the time. Kobe responded, "Just be grateful you have been given that gift because girls are amazing." Kobe went on to say in his first meeting with Duncan that he loved having a daughter, and he would have five more girls if he could.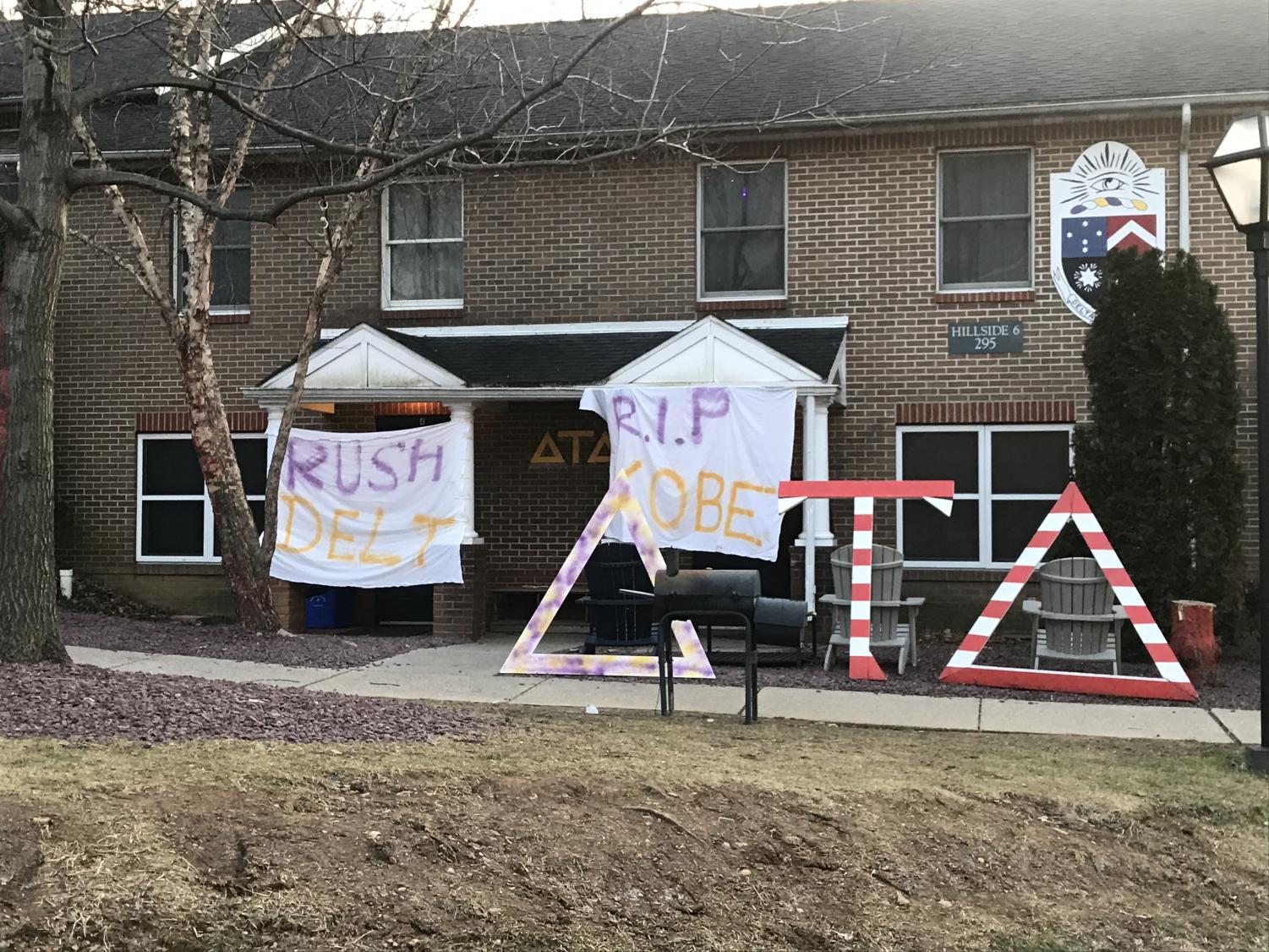 Another thing Kobe Bryant did was to support sports all around the world. He was born in Pennsylvania but moved to Italy when he was six because his dad played professional basketball overseas. Kobe, who started his basketball career in Italy, fell in love with AC Milan, a pro soccer team in Italy. Kobe would spend a good amount of time there before coming back to the States and getting drafted out of high school.  
Joel Embiid, center for the Philadelphia 76ers, said he did not pick up a basketball until he saw Kobe Bryant. On his late night show, James Corden said that even though basketball is not hugely popular in England, "everyone still knew Kobe."

Kobe had a certain aura that attracted people. Kobe spoke Italian, English, and Spanish, and picked up Serbian and Slovenian because some of his teammates spoke it. Kobe always wanted to make sure his teammates and fans were noticed and respected. 
Once, Kobe even sent a message to a kid who was nervous about going to basketball tryouts. He sent a personal video to encourage the kid to get out there and keep going, saying in the video that he wished there was a magic wand to make people better, but then takes it back and says it would take away from the fun of the actual hard work.
Even more so he wanted to make sure that a lot of players in the WNBA and in women's college basketball got the recognition they deserved. Most recently, Sabrina Ionescu, a player for the Oregon Ducks, was making headlines and Kobe continued to show support for her. After his passing, Ionescu dedicated the season to her friend. 
Kobe Bryant may no longer be with us, but his legacy — and his Mamba Mentality — lives on.
Leave a Comment