Top 10 Taylor Swift Breakup Songs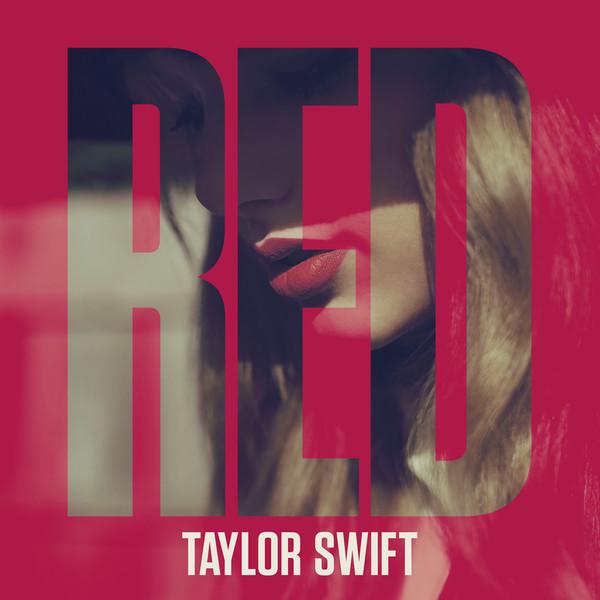 What do you think of when you think of Taylor Swift? Do you think of her range of music, or do you think of her countless break ups over the course of her music career? I personally think of both, but I like to focus on what songs she can produce after the downfalls of each of her relationships. Valentine's Day may be over, but sad songs about break ups and troubled love lives live on. 
"All Too Well" (2012) 
This is one of my favorite songs on her "Red" album. This song is about her brief relationship with Jake Gyllenhaal. This raw ballad explains the intimate details of their  being together and the memories she will always have from that relationship. I like how the song was not necessarily written out of malice but delicately paints a picture of how the break up left her questioning what went wrong. 
My rating: 9/10 because I LOVE a good ballad. 
"Getaway Car" (2017)
For a short period, Swift dated Tom Hiddleson, the actor who plays the infamous Loki in the Marvel Cinematic Universe. He was the first boyfriend she had after she had just gotten out of a lengthy relationship with Calvin Harris. She compares the whole relationship with Hiddleson to being a quick way out of her relationship with Harris. She basically says that their relationship was doomed from the beginning and they lived a lie until the end. 
My rating: 8/10 because even though it is a bop, Hiddleson didn't deserve to be used as a pawn in her life. 
"Tim McGraw" (2003) 
What a throwback to when Swift was predominantly country. If you think about it, this song is one of her sweetest songs. She was a freshman in high school when she wrote it about her boyfriend, and she is writing about how she hopes when he thinks of certain things that were important to him or them, he would remember her and their relationship. 
My rating: 8/10 for sweetness and the idea of high school love. 
"The Story of Us" (2010)
Who here knows John Mayer? I personally think he is one of the most irrelevant boyfriends Taylor has had in her life, but their relationship caused her to write two pretty good songs. This song is referencing the aftermath of her relationship with Mayer, and how nerve-wracking it was to act cool and collected if they bumped into one another at an award show. 
My rating: 7/10. The song becomes a little repetitive, but the beat is pretty cool and energetic. 
"Should've Said No" (2006)
You can just feel Swift transforming into the singer/songwriter we all know her to be today with this song. It is one of her first of many that is dedicated to all of the cheaters in the world, making them responsible for their own actions. In the chorus, she pinpoints the exact things her ex should have done instead of choosing to break her trust and cheat on her. 
My rating: 4/10. It's not my favorite song, but it's still important because she calls out her ex and I think that takes some courage, especially being a newer singer/songwriter. 
"White Horse" (2008) 
The "Fearless" album is one of Taylor's best albums she has ever released in her career. This song is for all of the hopeless romantic girls who believed, or still do, in fairytales. If you listen to the lyrics, you can hear the downfall of the couple's relationship through her choice of words. She comes to the realization of how her significant other is not who she thought he was, essentially her Prince Charming. 
My rating: 6/10 because it's a good throwback. It's sad but everyone who has ever had a crush can relate to thinking this one specific person is for you and then realizing they're not at all who you thought they were.
"Back to December" (2010)
TAYLOR SWIFT? APOLOGIZING IN A SONG? Of course this song is going to be on the list. Many fans believe the muse for this country ballad was the "Twilight" star himself, Taylor Lautner. Although they had only dated for a brief time, it was intense. It is a song of reminiscing and how her love interest gave her so much when they were together, when she did not give him enough in return. 
My rating: 6/10. It's not her best song, BUT it makes me want to sit in my bed, in the dark, pretending I'm in a dramatic music video. 
"We Are Never Getting Back Together" (2012)
Another song from her "everything needs to be red" phase, I remember the year this came out because it was the only thing that played on every pop station on the radio. Throughout the song, she pinpoints how she and the "love of her life" keep rekindling their relationship countless times after their many break ups until she calls it quits for the final time. 
My rating: 5/10 because the music video is really weird, and it is one of her more annoying and repetitive break up songs. Nevertheless, it obviously made this list because it's still upbeat and catchy.
"Picture to Burn" (2008)
"He let her drive the truck? He NEVER let me drive the truck." Ah, this song. Seven or eight-year-old Vickie was THRIVING while listening to this edgy piece. The song is about a boy who she wasted her time on while he was more concerned about himself, and how the boy treated her differently than other girls. This is around the time when she started breaking away from her small town, country persona. 
My rating: 6/10 because the music video gives me Carrie Underwood, "Before He Cheats" vibes, and we love a good angsty country rock/pop song.
"I Don't Wanna Live Forever" (2016) 
Okay, okay. I know this song is from the controversial "Fifty Shades" film franchise, but this song showed a side to Taylor that her fans hadn't really seen before. She paired up with the former "One Direction" member, Zayn Malik, for this piece. Swift and Malik take turns expressing their sides of their relationship, or lack thereof. On his side, he has been waiting for his significant other and just wants her to come home to him. On her side of the story, she doesn't know whether not being his is a blessing or a curse and if they'll end up regretting what happened. Through the rest of the song, they go back and forth trying to figure out what went wrong between them. 
My rating: 9/10 because it is definitely a large step away from her country/pop background, plus who doesn't love a good collaboration with a former "One Direction" member?
Leave a Comment