Best Beats: A Comenian Playlist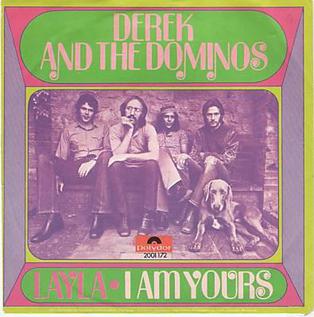 "Layla" by Eric Clapton (1970)
The song "Layla" was written by Eric Clapton and Jim Gordon in 1970 and was recorded by their group Derek and the Dominos. The song was first released as a single but then was included on the album "Layla and Other Assorted Love Songs," which was also released in 1970. 
The song "Layla" was originally meant to be a ballad instead of the high-energy rock tune that it is now. Clapton focused the lyrics on his unrequited love for Boyd. Durane Allman came up with the famous guitar lick that is prominently featured, which helped to write the first section instrumental. 
However, shortly after the first section was recorded, Clapton came back to the studio and heard Jim Gordon playing a piano piece that he composed. Clapton was impressed by the piece and asked to use it as part of "Layla," which formed the slower,-more relaxed second section.
"Layla" consists of two movements. The first movement features the famous guitar lick and heavy slide guitar playing, and its being in a minor key. The second movement is commonly referred to as "piano exit" and features Gordon's piano riff and acoustic guitar accompaniment. 
When most people hear this song, they think of the live performance from the "MTV Unplugged" series. There, Clapton performed a stripped-down and more relaxed version of "Layla." However, this song triggered the start of the wildest rock n' roll love triangle in music history.
In 1966, Beatles guitarist George Harrison married model Pattie Boyd after meeting during the  filming of "A Hard Day's Night." Around this time, Eric Clapton and George Harrison became close friends, with Clapton even contributing uncredited guitar work on the Beatles' song "While My Guitar Gently Weeps," and Harrison co-writing and contributing guitar work as well on Cream's song "Badge." However, during this time, Clapton started to fall in love with Pattie Boyd as well. 
In the lyrics of "Layla," the longing for Boyd by Clapton is apparent:
Let's make the best of the situation
Before I finally go insane
Please don't say I'll never find a way
And tell me all my love's in vain
Clapton makes it apparent in the chorus that he is a fool for being in love with Boyd but is so captivated with her that he won't find  relief until she gives him the attention he is longing for. 
Harrison and Boyd ultimately got divorced (not because of Clapton, however), and Boyd and Clapton did finally start dating and eventually got married in 1979. However, they  divorced as well in 1988. 
Even though the love triangle shocked fans across the world, George Harrison and Eric Clapton didn't let things get between them and remained good friends. They even continued to collaborate on projects together up until Harrison's death in 2001.
In spite of all of this, "Layla" still remains one of the most passionate and emotionally-charged songs in rock n' roll history.
-Kaitlyn Furst
Leave a Comment