Best Beats: A Comenian Playlist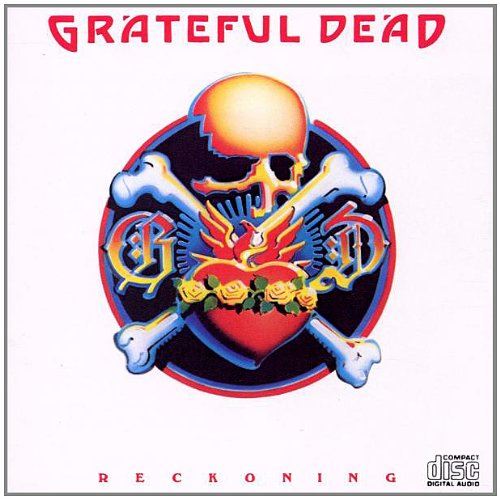 "Concert in Quarantine – Part 1" by Five Times August (2020)
Five Times August is the name of a solo singer/songwriter/guitarist located in Dallas, Texas. Bradley James Skistimas is the talented musician behind the name. As it turns out, he is quite the goofy individual. 
He started a coronavirus playlist with the intent of doing only one parody. However, it gained global popularity and became a series of YouTube concerts. Now, there are at least nine parodies that he has already posted on YouTube. 
With the popularity of these parodies, Five Times August will release an EP composed of these songs. The EP, titled "Concert in Quarantine," will be available digitally on April 10. 
The EP is referred to as the first of the series and is titled "Concert in Quarantine – Parodies Vol. 1," so we can look forward to more parodies from Five Times August in the future. 
One of the songs is titled "I Will Learn (1,000 Things)," a parody of The Proclaimers' song "500 Miles." The parody, as you can guess, includes an abundance of activities to do while staying safely at home. 
The video concludes with a suggestion to "go learn something new today." He provided many examples of things that we can do including sewing, gardening, learning a language, or anything from your bucket list, so there is something for everyone. It is okay if you are not good at whatever you try to do; there is plenty of time to "practice and get good," as the lyrics confirm.
-Shayla Borger
"Reckoning" by the Grateful Dead (1981)
"Reckoning," a live recording by the Grateful Dead, is one of the most raw and unplugged acoustic albums that will ever have the privilege of blessing your ears. Each song on this 16 track wonder is as unique as the next, with each note and lyric telling a different story. This album blends folk and rock in such a way that is one of a kind to not only the Grateful Dead, but to the music world as a whole.
"Reckoning" was recorded in September and October of 1980 and released in April of 1981. This album is the product of recordings from 23 concerts performed in San Francisco and New York City, and each song represents the energetic and passionate vibes put forth on those stages. There are so many meanings within the lyrics of this album. Tracks ranging from "Dire Wolf," a song about people getting what they deserve as a result of their actions, to "It Must Have Been the Roses," which is a reflection of pain and the beauty of love lost.
Since we're all suffering the boredom of being stuck at home during these unusual times, I highly recommend taking the time to listen to this album. The Grateful Dead spread their message of peace, love, and mind expansion to individuals across the globe during these eras, and they did so through their powerful lyrics and musical talents. Give it a listen and become a fellow deadhead. Stay grateful.
-Annie McCarthy
Leave a Comment