Best Beats: A Comenian Playlist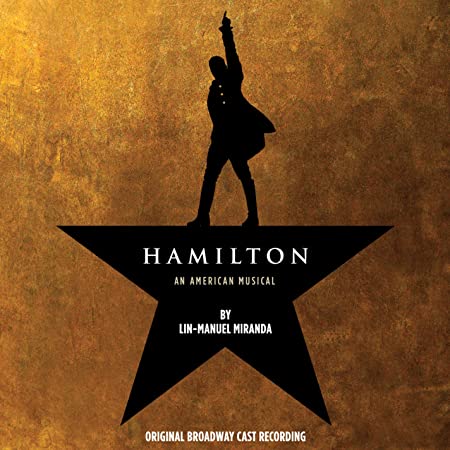 "Dear Theodosia" Hamilton (2015)
In the beginning of July, the Broadway musical sensation "Hamilton" was released to the public on the streaming platform Disney+. 
I have been a huge fan of "Hamilton" since its release back in 2015 and even credit it for my success on the Revolutionary War portion of the Advanced Placement United States History test I took in my sophomore year of high school. 
However, like most fans, since watching the musical on Disney+, I have been listening to the soundtrack again nonstop. While it is hard to pick one song from the album to claim as my favorite, the song "Dear Theodosia" is one of the most touching and sentimental tracks on the album. 
"Hamilton" first premiered off-Broadway on February 17, 2015 at the Public Theater. It premiered on Broadway at the Richard Rodgers Theatre on August 6, 2015. 
The musical is considered to be a sung-and-rapped through musical written by Lin Manuel- Miranda, who is also the creator of the hit musical "In The Heights." "Hamilton" details the life and story of one of America's founding fathers, Alexander Hamilton. 
Manuel-Miranda was inspired to write the musical after reading a 2004 biography entitled "Alexander Hamilton" written by Ron Chernow. 
The music featured in "Hamilton" is influenced primarily by hiphop, but also features elements and stylistic characteristics of R&B, pop, soul, and traditional Broadway showtunes. The musical is also sung and rapped throughout with little dialouge outside of the musical score, which could be considered to be a rap opera. 
"Hamilton" also features a diverse cast as Maunel-Miranda believes that "Hamilton" is about "America then, told by America now" as this allows  the story to be "more immediate and more accessible to a contemporary audience." 
Pro-immirgation is also a message at the forefront of "Hamilton" as the story follows Alexander Hamilton and his journey through politics as an immigrant himself. Additionally, the casting of Black, Latino, and Asian-American leads allows the audience to reflect about present-day America as being a nation of immigrants.
"Hamilton" has been a smash hit since its premiere in 2015. 
By September 2015, the show was sold out for most of its run and set numerous box office records. 
In 2016, it won 10 Tony Awards for Best Musical, Best Book of a Musical, Best Original Score, Best Actor in a Musical for Lesile Odom Jr. as Aaron Burr, Best Featured Actor in a Musical for Daveed Digs as Marquis De Lafayette/Thomas Jefferson, Best Costume Design of a Musical, Best Lighting Design of a Musical, Best Direction of a Musical, Best Choreography, and Best Orchestrations.
"Dear Theodosia" is a duet between Aaron Burr, originally played by Lesile Odom Jr., and Alexander Hamilton, originally played by Lin Manuel-Miranda. Maunel-Miranda wrote both the lyrics and the music to this song.
Throughout the song, Burr and Hamilton detail their hopes and aspirations for the future of their loved ones as they both have welcomed children, Theodosia and Phillip, into the world. They detail how they will fight to make the world a better place for them and vow to give their children a better childhood than they had themselves. 
Musically, the song is a lyrical ballad featuring soaring strings and piano. 
As a ballad, it allows for the new fathers to reflect on their childhood and how they want to do better for their children as a father themselves. The song features a hint of irony in the lyrics as both men sing about keeping their children safe from harm.
And you'll blow us all away
Someday, someday
Yeah, you'll blow us all away
Someday, someday
The irony in these lyrics is revealed in a later song in the musical entitled "Blow Us All Away" as Phillip Hamilton participates in a duel and gets shot by a bullet. Theodosia Burr also gets lost at sea. The exact words "blow us all away" is featured in both songs, which connects both songs and shows that Alexander Hamilton and Aaron Burr could not keep their children as safe as they promised in "Dear Theodosia."
"Dear Theodosia" is a beautiful orchestrated song with a powerful message illustrating the excitement and fears of being a new parent and still has relatable messages even if it is set in the 1700s in a newly formed United States of America.
-Kaitlyn Furst
Leave a Comment