Dom Reviews: "No Pressure" by Logic
Click here to read the full album review, song by song.
Sir Robert Bryson Hall II, better known as Bobby Tarantino or Logic, is a rapper, songwriter, producer, and author. He first gained popularity through his breakout mixtapes released in the early 2010s and has since risen to become one of the most popular rappers on the planet with six studio albums, one soundtrack album, and six mixtapes total. He has been nominated for two Grammy Awards and, as of September 14th, has over 14 million monthly listeners on Spotify alone. 
It is safe to say that Logic's decade-long run as a rapper has been busy. Back-to- back albums and multiple releases in one year is nothing new to Logic. He will occasionally boast about writing and producing albums and songs in short periods of time, just as he does on this project as well. Unfortunately, these boasts do not always pan out so well. Logic's discography is notoriously spotty with critics. When it comes to my own opinion of Logic's albums, it tends to be a mixed bag. I found last year's "Confessions of a Dangerous Mind" to be forgettable, uncreative, and a bit annoying outside of a few tracks. Alternatively, I love pretty much everything on 2015's "The Incredible True Story".
When Logic announced that this was his last album before retiring from rap to focus on being a father and Twitch streamer, it made many fans like myself sad. However, I must commend him for having the guts to step away from the limelight and his fame to focus on his family. While I personally do not think this is the last we will see of Logic music-wise, I was nonetheless fully hyped for this album. After all, one of the most popular rappers alive must have something great up their sleeve for their final project, right?
With the announcement of the album title and the amazing artwork by Sam Spratt (who deserves all the recognition he gets and more for his work), it was clear that this album was meant to harken back to his first record, similarly titled "Under Pressure". The artwork depicts the same basement that was illustrated in Logic's first record, except everything is underwater. It all felt very final.
Combine this with Logic's reunion with legendary producer Ernest Dion Wilson (also known as No I.D.) and you get an album that calls back to some of Logic's best work. I can happily say that this album is a good sendoff for Logic and a quality listen. 
Track by Track
The first half of the album's opening track, "No Pressure", contains a sample of Orson Wells in which Logic will insert his own voice periodically to create this narrative relating to this album and his past work. Logic's voice will sometimes complete a sentence or replace a word that Wells says. It is quite a genius idea, I must admit, and it is all nicely laid on top of an immaculate lo-fi beat. The Orson Wells sample fits so perfectly with this beat and in the mix. When Logic comes in, he is confident and clear. Lyrically, it is unimpressive. Logic's quick verse on this track is a mix of braggadocious lyrics and a reminder of where he started. His voice is smooth and satisfying. On repeated listens, however, I am tempted to skip the track as the novelty of the Orson Wells sample diminishes. 
Before I jump into the rest of the tracks on this album I want to make one thing clear: the production on this album is great. This will not come as a surprise to anyone familiar with the team that worked on this project. I am merely stating this now so I do not have to restate it multiple times throughout the rest of this review. 
"Hit My Line" picks up the steam after the mood-setting first track with a great piano groove and a fantastic drum loop. It is a feel-good song with a catchy hook. Lyrically, Logic has a hard time focusing on just one thing. This is sometimes a pitfall of his writing. In this cut, he talks about evil politicians, being comfortable with himself, unauthentic activism, his addiction to fame/money, and unjust murders, among other things. Keep in mind that he has just one verse to touch on all of these topics. He seems to just list these things without explaining them so it just comes across as a bunch of buzz words. Despite these darker themes sprinkled in, the chord progression and chorus promote a positive feeling overall. He invites listeners to feel comfortable with themselves. Logic also speaks directly to God, asking for help with the current state of the world. I appreciate that the instrumental gets played out at the end so I can better immerse myself in it.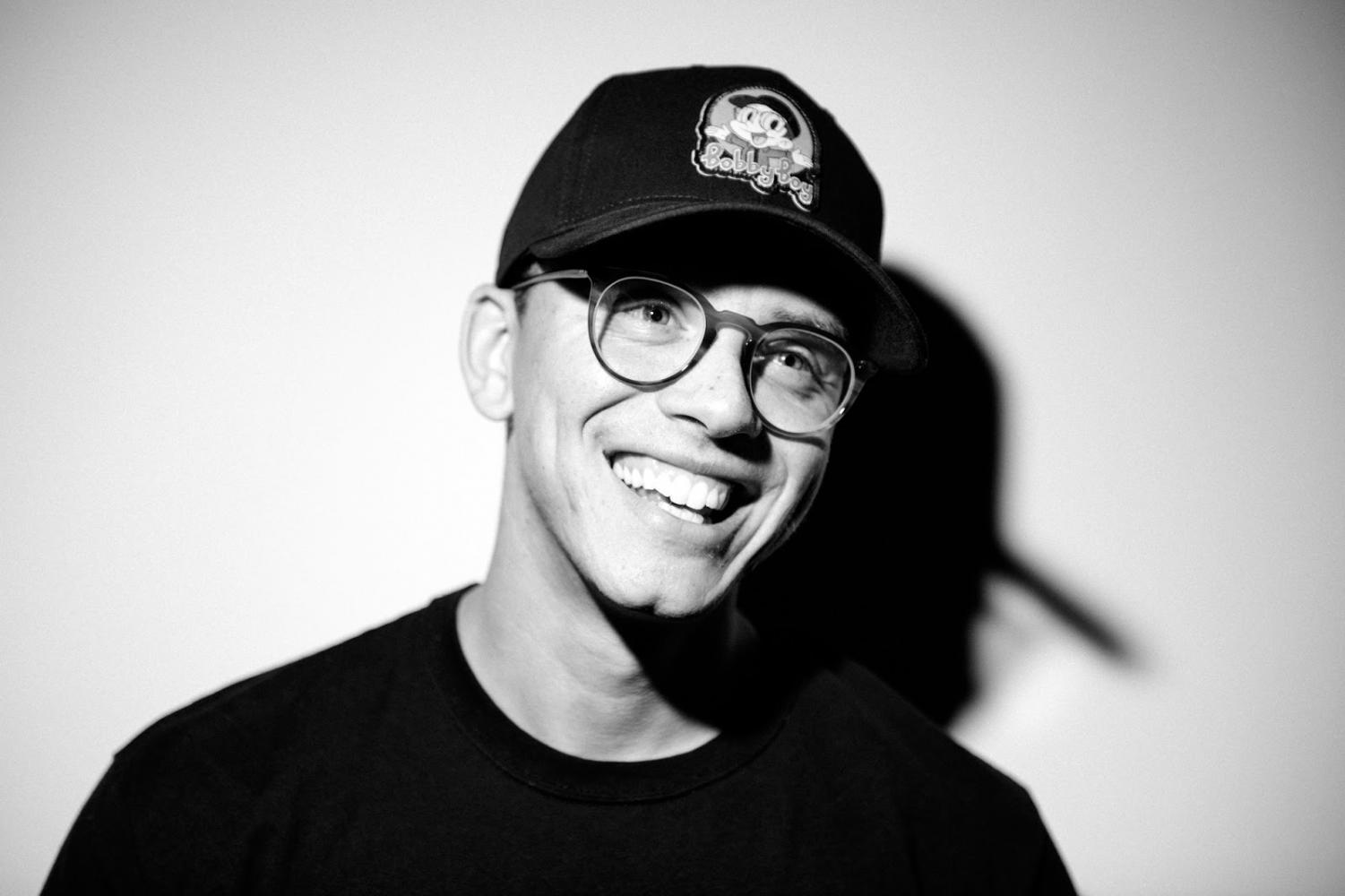 "GP4", an acronym for "Growing Pains 4", is the fourth part of Logic's "Growing Pains" song series. The beat and hypnotizing piano in the background makes "GP4" one of the more unique moments on the album. However, I am not a fan of the uncomfortable, half-whispered hook. It culminates in a lazy, forgettable chorus. When Logic starts rapping, the register he chooses to place his voice in is quite annoying. This is something he experimented with a couple of times with varying degrees of success on his last album. His voice on "Hit My Line" sounds much more natural, confident, and far less annoying. Eventually, he settles into a more natural vocal range and his flow becomes silky smooth and effortless. Some of his triplet flows on this song are impeccable. Logic speaks again about his come-up on this track with no notably outstanding lines. The outro of this track also includes an unstructured and quick verse by an unnamed rapper that comes across as completely unnecessary and does not add anything to the song. Overall, this is definitely one of the weaker tracks on this album. Once you have heard the first minute of this track, you have heard all four and a half minutes. 
"Celebration" quickly pulls the listener out of the rut that was "GP4". It is easily one of the most fun moments on the album. It is big, loud, and feel-good. The instrumental is lush and puts a smile on my face. Lyrically, Logic once again chooses to rap about his come-up and his current status. By the end of the album, you will have heard Logic discuss his rough start as a child over and over and over again. I have to admit, it gets really old after a while, especially since a lot of his previous work discusses this subject. The sample they use for the background vocals, which sounds like a small choir, fits the vibe of the track well. The guest verse from rapper Silas is well done and fits well with the song as well. I also like that it ends in a fade-out, rather than an abrupt end for a song with such great energy. 
Click here to read the full album review, song by song.
Final Verdict
"No Pressure" is the comeback we needed from Logic. The production and instrumentation, for the most part, is amazing. It lacks lyrically in many areas but Logic's voice is clearly built for rap and his flow is still something to marvel at. He has a lot of charisma undoubtedly. For an hour-long album, there are areas where it feels like I am listening to something I have heard too many times before, and some tracks probably should have been shortened or cut ("5 Hooks", "Amen") to make the project more concise. At the end of the day, "No Pressure" feels like a solid sendoff for the veteran rapper even if he is subject to some of his typical downfalls. 
Rating Scale:
0 – 4 = Negative feeling toward the record
5 = Middle-of-the-road
6 – 10 = Positive feeling toward the record
Final Rating = 7.0/10
Leave a Comment