Lehigh County Controller, Mark Pinsley, Speaks on Activism
Mark Pinsley joined Dr. Joyce Hinnefeld's Writing as Activism class via Zoom at 7 p.m. on Wednesday night to speak about activism and using writing as a means to bring about social change. 
Pinsley is currently the Lehigh Valley Controller, a position he compared to that of an auditor. "If a check is written by the county, I look at it and have to understand where that money is going and why it is going somewhere," he said. 
Prior to Pinsley's visit, Hinnefeld's students were asked to read the opinion piece he recently wrote for the Morning Call on how the proposed county budget promotes systemic racism. "I used the term systemic racism to get people's attention," Pinsley said."This is a discussion that should be open to the public. This is activism." 
In the last presidential election, Pinsley explained, he started an activist group to attempt to stop electors in Pennsylvania's Electoral College from voting for Donald Trump. Making sure it was working within the bounds of the U.S. Constitution, the group got to work, amassing 30,000 volunteers from all over the country. 
Pinsley and his fellow activists then visited the homes of each of Pennsylvania's Republican electors, trying to convince them to not cast their ballots for Trump, as the electors were expected to do. In the end, eight changed their votes.
This was Pinsley's entrance into the world of activism, and he has been an activist ever since. 
Writing has been vital to his efforts.

"When writing," Pinsley said, "I decide who my target audience is. I write to the commissioners, but they are not my target. My target is the citizens who are paying taxes, so [in this case] they understand how poorly the commissioners have done while maintaining health insurance for the county. My audience [however] is the general public." 
During his talk, Pinsley addressed the verdict in the case of Breonna Taylor, the 26-year-old black woman from Louisville who police officers shot and killed when they raided her home on March 13. The verdict for this case was announced early on Thursday, with only one of the three officers being indicted on first-degree wanton endangerment charges. "Let's say we did arrest those officers," Pinsley said. "Does that answer the systemic [racism] issue? No. What stops that is going after the judge and the politicians."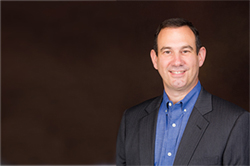 This is what Pinsley does: he writes to and about people in positions of power in order to hold them accountable for their actions. In doing so, he also hopes to improve government.
Nursing major Victoria Urquiza, '22, found Pinsely's talk inspiring. "Not only did Pinsley express the urgency of us students to go out and vote in two months and write to our electoral voters, he gave us great pointers on how to write," she said. 
Psychology major Haley Rudofker, '22, was likewise moved, noting how Pinsley was "extremely passionate about his causes."
View Comments (1)