Best Beats: A Comenian Playlist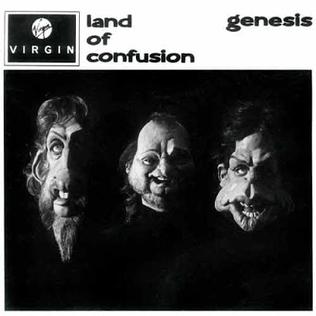 "Land of Confusion," Genesis (1986)
I feel for sure like we're living in a land of confusion right about now. Apparently, this is not a unique sentiment for 2020 — back in 1986, the English rock band Genesis took a political stand in their classic rock song, "Land of Confusion" on their album "Invisible Touch."
The song was one of the most popular in its day, and was a uniquely political song for the usually politically-uninvolved Genesis. 
The song is a direct jab at the current politics rocking the United States in 1986 while it lived under the growing conservative Republican party and President Ronald Reagan. It was a few years before the end of the Cold War, only a decade after the end of the Vietnam War, and still in the hay day of hunting communists. The music video (which almost won the MTV Music Video of the Year Award, but lost to "Sledgehammer" by former Genesis lead singer Peter Gabriel) only adds to this historical moment. 
The video is filled with caricature puppets of a whole cast of historical figures, ranging from Ronald and Nancy Reagan, Jimmy Carter, Margaret Thatcher, Johnny Carson, Walter Kronkite, David Bowie, Bob Dylan, Mick Jagger, Queen Elizabeth II, Princess Diana, and Pope John Paul II. The video takes a swing at all of these figures, putting them in a world where they intimidate, overpower, or just do completely uncharacteristic things (Prince makes a mustard and ketchup sandwich, the Pope plays the electric guitar, and Reagan and his wife wander around on the back of a triceratops) in a fever dream that Reagan has. But despite its surreal feel and subtle allusions, the video captures the anger and confusion of the decade. 
With all of the unrest, uncertainty, and, well, confusion, Genesis managed to collect all of these feelings into one angsty, vibrant fight song. 
The song itself is a relatively upbeat song with a wide array of electronic sounds. However, the song resonates a feeling of anger — the melody is far from soothing. Instead it sounds like an angry rock band with strong drums alongside Phil Collins ditching his usually soft voice for a grittier, almost shouting voice as he takes over the lead vocals. 
And if the music itself isn't enough to embody the anger and frustration that we all feel at the politics of today, the lyrics match even better. 
The song focuses on how the narrator in general just feels confused — he lives in a world with "not much love to go around" and he can "hear the marching feet" of protestors and soldiers "moving into the street." Amid this anger and confusion within the public, they are even more disheartened by the leaders they have to rely on to help them. In an uncannily familiar sentiment, he expresses dissatisfaction with the "men of steel, these men of power that are losing control by the hour," referencing the power-hungry, violence-minded presidents and leaders that they are dealing with. And amid all of this chaos and confusion, all the narrator asks is for someone to save them, singing, "Oh, Superman, where are you now? When everything's gone wrong somehow?"
But when he realizes that the leaders have no interest in making the world a better place, he realizes that his "generation will put it right" since no one else will. He urges everyone around him to stand up for themselves and use their power to "start trying to make it a place worth fighting for." 
The song acts almost like an anthem for anyone wanting to use their voice and their power to fight for a better tomorrow. It is comforting, in a way, that people over 30 years ago felt much like we do right now, and they managed to fight for the tomorrow that they wanted. And as we move into a new decade, a new term, and a new era, it's comforting to remember the ending verse from Genesis:

"This is the world we live in,
And these are the names we're given,
Stand up and let's start showing
Just where our lives are going to."
-Elizabeth Horn
Leave a Comment