MU Student Conducts Summer Research Project in Virginia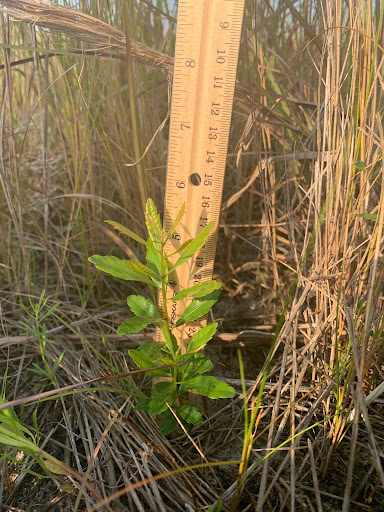 During the 2021 spring semester at Moravian, I took Dr. Natasha Woods' course on Wicked Plants and met with her to discuss my options after graduation. 
As a rising senior, I knew I needed experience opportunities and, as I was looking for programs, Dr. Woods informed me that she needed a student to aid her in her research over the summer. She explained the Research Experiences for Undergraduates program (REU), what responsibilities I would have, and what I would be doing. The program sounded very interesting, but it would require my moving to Cape Charles, Virginia, for the duration of the research. 
Initially, I was a bit unsure. but ultimately I decided to go. I am glad I did. 
As soon as I got to the field station where I would be staying, everyone was really welcoming.
I stayed in a suite with six other undergraduate students that were also performing their own projects, and a graduate student.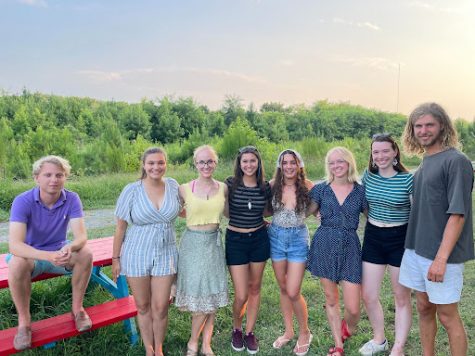 We got to know each other through orientation and CPR training.
We ended up doing many things together, like movie nights, going to the beach, roller skating, helping each other with our projects, and even exploring the town. It was an amazing experience.
I spent the first few days getting acquainted with the field station, and some of my free time reading research articles and meeting with Dr. Woods. Our field days consisted of early morning boat rides to a barrier island off the coast of Virginia called Hog Island. 
Usually, I would be ready at 6:20 am to drive with Dr. Woods to a nearby dock where our boat ride, scheduled for 7 am, would last about 30-40 minutes and get us to the island. There, we worked with a native woody species called Morella cerifera in its early stages: seed and seedling. 
We created observational and experimental plots along a specific stretch of the island and took many measurements over the course of two months, including height, width and length of leaves, number of leaves, species composition in the area, photometer readings, and multiple soil samples for different types of analysis. At around 3 pm, the boat would come back to pick us up and that would be the end of our field day.
My project was focused on M. cerifera germination in areas with two different grass densities, low and high. I had some expectations, both from the articles I read and from my work with Dr. Woods, but after analyzing my results with one-way Analysis of Variance, ANOVAs, we concluded the data was not significant and grass species do not seem to influence germination. 
Future directions for this experiment could include redoing it with more treatments, such as zero, low, medium, and high grass densities, to see what would change, if anything. 
Expanding upon my project, I will be working with Dr. Woods during the fall. I will analyze the seed bank for each of the soil samples from the experimental plots we had set up on Hog Island. After this process, I will start my observational study. 
I am very excited to see the outcome of this new project.