Dom Reviews: "When Facing the Things We Turn Away From" (2021)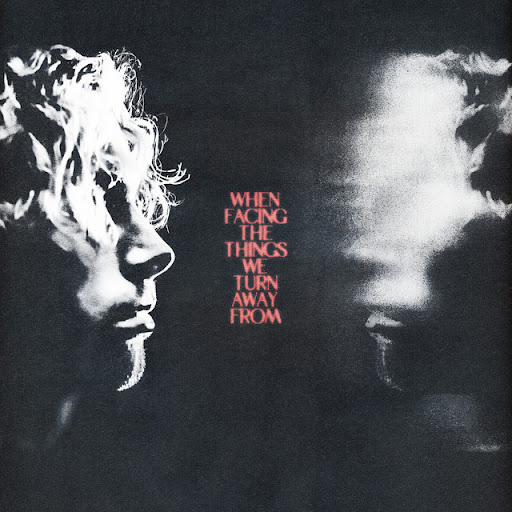 Luke Hemmings is an Australian singer, songwriter, multi-instrumentalist, and frontman for the pop-rock band 5 Seconds of Summer. 
It was over the past year or so that Hemmings suddenly found himself with an excess amount of free time. Hot off of the release of the band's fourth studio album CALM, 5 Seconds of Summer saw their tour plans vanish before their eyes due to the COVID-19 pandemic. With full support from his bandmates, Hemmings embarked on a journey of self-reflection and creativity which resulted in his first solo album When Facing the Things We Turn Away From (WFTTWTAF). 
I slowly started becoming invested in 5 Seconds of Summer over the past couple of years, particularly after the release of CALM, which is an album that I really enjoyed. It's clear that each member of the band has some serious talent, especially Hemmings. The range and power he has as a vocalist made me eager to see what he can bring to the table in a solo setting. Little did I know that Hemmings would craft one of the most heart-wrenching, emotional, cinematic, coherent, and high-quality albums that I've heard in a long time. 
Track by Track
The album opens with the exhilarating "Starting Line," an opener so strong that you can't help but immediately be drawn into the album. It begins with some gorgeous and spacey piano keys that sound like twinkling stars in the night sky. Hemmings's soft vocals are immediately calming and gorgeous. Slowly, the tension starts to rise as we move towards the chorus. Extra keys, synths, a bass guitar, and a full string section get added into the mix until the drums drop in and you get this grand and cinematic chorus that shows off the song's rich instrumentation. At its highest points, the song feels like running through an empty field and feeling as free as can be. Hemmings belts out "I think I missed the gun at the starting line" just before it all goes down, which is not only a great lyric to shout before a huge chorus, but it also hits hard on a personal level. That line, and the song at large, is about feeling like life is passing you by, the fear of missing out, and second-guessing one's life choices. The syncopated drumbeat on the second verse keeps the momentum going into the next chorus which also has an unconventional drum beat. With each subsequent chorus, the instrumentation gets larger and has additional shouted vocal lines. "Starting Line" is both extremely well written and intoxicatingly energetic.
"Saigon" grounds us into the album a bit more with a slower tempo and a steady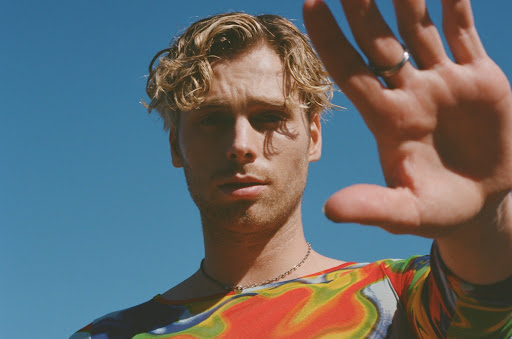 drumbeat. The bass sounds extremely crisp as does the rest of the production on this track. The reverb on the guitars and the vocals give this song a nocturnal, glittery feel. When the chorus hits, some synths get added in and Hemmings's vocals open up and steal the show. Both beautifully layered and hypnotic, Hemmings sings out the title of the album. Lyrically, the song is about facing your demons and wishing for things to be the way they were before, a theme that is explored later in the album as well. Coming off of the heels of the worst part of the pandemic, this one hits close to home, reminding me of the forced introspection we were all subject to when in lockdown. "Saigon" acts as a stellar second track and feels like an extended introduction to the album from "Starting Line." It's every bit as lush as the last track, especially in the final chorus. I love the plucked guitar line in the final moments of this song as well. 
"Motion" brings the tempo up with a catchy electric guitar line, blistering drums, and some "ahhhs" as background vocals that give the track some lift. The verses keep things confined to the typical instrumentation of a rock band but with the airy and cinematic feel of the last two tracks, giving Hemmings plenty of room to shine vocally. When the chorus comes back in, an arpeggiated synth makes the track feel even more urgent. It's quite an adrenaline rush of a song. I love the melody switch up on the second verse just before the second pre-chorus to keep things interesting, something Hemmings does a lot on this album. Hemmings sings about not being able to trust his own thoughts and perceptions of the world, especially with how fast time seems to be slipping away. Despite the darker lyrical themes, this song is pure fun from start to finish. 
"Place In Me" will have you breaking out the tissue box just four tracks into the album. Hemmings puts his heart on his sleeve about a past relationship, stating that this person will always have a place in him despite any of his wrongdoings that might have pulled them apart. His vocal performance is absolutely heart-wrenching and the vocoder effect on his singing somehow makes it even more emotional – almost like he's both numb to the pain but also feeling every bit of it. The instrumentals are ghostly with just a piano, acoustic guitar, and some bass guitar seen throughout the song. He belts out the chorus as the guitar strums get intense. It's clear that Hemmings has a great ear for melodies, as each one so far on this album has been great. The part that truly gets me every time is the outro of the song. The piano shifts to just the high end and Hemmings's falsetto takes over. The noises in the background are hard to distinguish but it adds so much to this melancholic finish. The track ends with Hemmings singing "you'll always have a place in me" twice. In between those lines, there's this subtle little grunt he does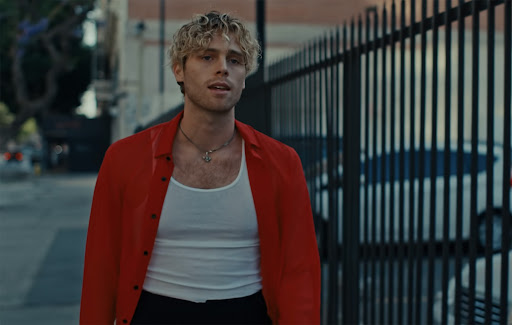 that is so raw and powerful that it feels like his unfiltered sadness is being passed directly on to the listener. It's as if he is mentally pushing himself over a hurdle to utter these words.
"Baby Blue" is one of my favorites. The production is absolutely IMMACULATE on this song. Every sound here is as crisp as a fresh apple. This track sounds a bit like Post Malone's "Circles" but taken up a notch. It's got a steady drumbeat, driving acoustic guitar, a bouncy bassline, and an absolute smash of a chorus. Hemmings vocals on the verses are confident and fit in the pocket of the groove so well. When the chorus drops, you'll feel like you're floating as we are treated to more beautifully layered vocals, an absolute earworm of a vocal melody, and some incredibly lush instrumentation. We get a short guitar solo at the end as the cherry on top. The song is about a need for escapism, something many of us can relate to as of now. This song provides that escapism for its three-minute and 43-second runtime without fail. I can't get over how gorgeous this song sounds.
"Repeat" is a plucky, bouncy, guitar-driven ballad that continues the beautiful, airy, and cinematic soundscapes of the previous tracks. The chorus is once again when everything opens up and the swelling instrumentation takes you away. It might be less consistently great than the previous songs, but this song has a great melody, fantastic use of strings, and a breathtaking outro.
"Mum" has a tone that is immediately darker than any other song on the album. It's written like Hemmings is having a conversation with his mother about his past mistakes, opening with some dark and moody pianos. My biggest gripe with this song is that the first verse is way too quiet. It almost seems like a bit of a mastering/production mistake for it to be that quiet. If it isn't, it's a bit of a strange choice. The chorus breaks out into this loud church-choir-style sing-along moment. When the second chorus comes around, we get a large, pounding drum added in that gives the song a huge punch. Then, the song explodes into this arena-sized finale with a passionate string heavy melody and a grimy, jaw-dropping guitar solo that you won't see coming. It's a great climax for the record. Everything sounds so sharp thanks to how well everything is produced, especially the drumming. 
"Slip Away" is another heart-breaking moment. It's a somber ballad that has all of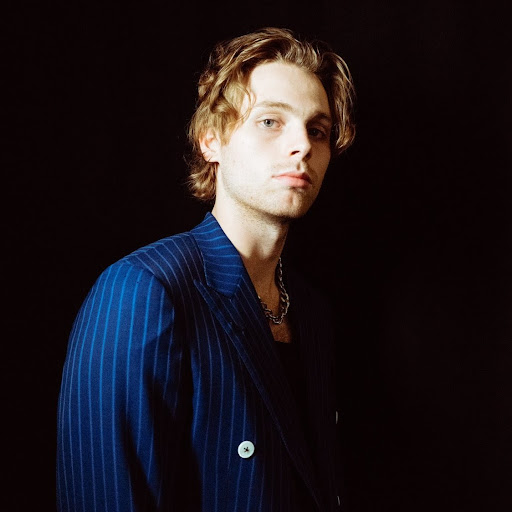 the great hallmarks of every other great song on the album: the tasteful strings, the incredible vocal performance, the large chorus, and the pop sensibility while maintaining a superior level of artistry. Lyrically it's about feeling yourself growing apart from someone, which is never an easy thing to look back on. The vocal performance really sells this message. You can just feel the passion oozing out of this song that you won't get from similar songs on the radio. Every sound and performance fit together perfectly. 
"Diamonds" comes bursting in out of nowhere with a speedy drum beat and a hushed vocal performance from Hemmings. That is, until the chorus kicks in and Hemmings belts away with this nostalgic synth lead before these large, spacious guitars fill out the rest of the space. The chorus feels very 80's and begs to be sung along to. The fast tempo of this track gives the album some great momentum this late into the tracklisting. The vibe feels both nocturnal and freeing. The instrumental outro gives me that same euphoric and liberating feeling that the ending of "Starting Line" does. 
"A Beautiful Dream" is one of the most gorgeous songs I've ever heard. It gives me goosebumps every single time I listen to it. It sounds like if M83, The 1975, and Tame Impala made a song together. We get some spacey organs and keys in the first half of the song with huge, echoed vocals from Hemmings. When the chorus comes in, this deep throttling bass overtakes you and lifts you off of your feet as Hemmings sings: "Could you just stay, stay, stay?" Then, we get those drum hits and your ears are filled with these enormous, cinematic synths and keys that will leave your jaw on the floor. It quite literally feels like a beautiful dream. My description of this song doesn't do it justice. You simply must hear it for yourself.
"Bloodline" is the weakest of the bunch because it's the least interesting melodically, vocally, and instrumentally, but it still feels like a necessary moment on the album. It's the only song that brings things down to just the piano and Hemmings, providing a moment of calm and serenity before the closer while letting your brain process the previous track. It's pretty unique lyrically because it talks about addiction, a topic that wasn't brought up anywhere else on the album. It's also the most intimate song on the album because of how close everything feels to the listener. Hemmings's vocals are right against your ear in the mix. At just two minutes, it doesn't overstay its welcome and I don't mind the song at all. It's just not one I come back to on its own.
"Comedown" is the culmination of all of the emotions that the listener was subjected to over the course of the last 40 minutes (as the title appropriately suggests). This track has made me cry on multiple occasions. I'm not sure I would even call it the saddest song on the album, it's just that the sound and lyrical content of this track is so bittersweet and warm that it just moves me in a way I can't exactly describe. You simply have to listen to the album front to back to understand how it ties together. The first punch to the gut is the opening lyric: "It's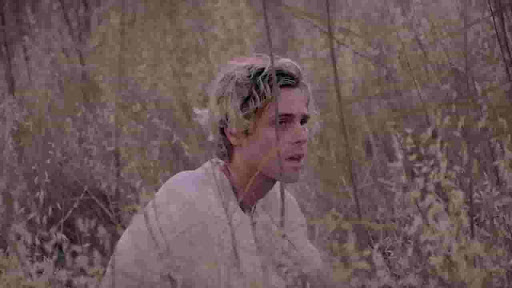 been a hell of a week/Have I left this bedroom yet?" Ouch. Combine this with some light piano keys, a soft vocal performance, and a folksy acoustic guitar assures the listener that they're in for a heartfelt closer. When the chorus comes in, the instrumentation swells with light orchestration and synths. To be blunt, I'm completely in love with this song's chorus. It's incredibly catchy and feels like a comforting hug after a rough year. Things continue to swell and the second chorus adds in a bunch more background vocals and harmonies that simply sound heavenly. Finally, the outro begins. This is where the real magic happens. Some group vocals get introduced and begin singing "Tell me you need me/Ooh-ooh." These vocals are placed farther away in the mix, almost like it's a group of friends calling out to you to join them in some faraway place. It all sounds gorgeous enough without a beat, but then the drums come with even more orchestration and I'm left dumbfounded at the beauty of this track. I know I've sounded like a broken record player for most of this review, but I promise you it's that good.
Final Thoughts
No offense to 5 Seconds of Summer, but I hope this isn't Luke Hemmings's last solo project. Hemmings has created an album full of fantastic performances (both vocally and instrumentally), sharp lyrics, and captivating melodies. The sound of this album is simply breathtaking. It's cinematic, it tugs at your heartstrings, and it nails every sound it goes for. Every instrument and every sound fits together so well while complimenting the writing. At an airtight 43 minutes long with 12 tracks, this album deserves the tears it pulls out of you whether that be tears of sadness or tears of awe. Very few albums have ever had such an emotional impact on me as this one. This is a must-listen.
Rating Scale:
0 – 4 = Ranges from "utter garbage" to "generally disliked it"
5 = Indifference 
6 – 10 = Ranges from "generally liked it" to "masterpiece"
Final Rating = 9.4/10
Leave a Comment