First-Year Students on Moravian's Nursing Program: Stressful but Worthwhile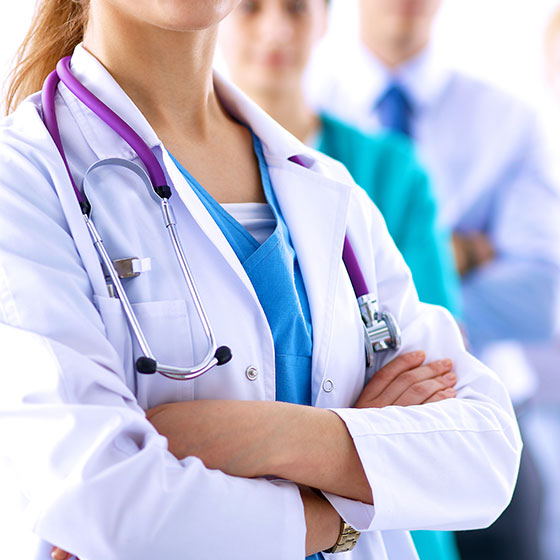 Moravian has one of the top nursing programs in Pennsylvania and it's challenging.
So The Comenian sat down with two first-year nursing students, Sofia Smith and Anastacia Faisetty, to learn about their experiences in the program, the struggles they face, and their advice to prospective students. 
There were many reasons why these two young women chose Moravian's nursing program. The University's strong reputation, the new lab equipment and technology, the updated curriculum, and the good vibes and good people were all factors that played into their choice to come here. 
Faisetty said that Moravian was one of the only two schools she applied to and that she cried when she was accepted. She knows she was born to help people, and she wants to be able to use her love of anatomy to improve the health outcomes of others.  
Faisetty and Smith intend to eventually pursue graduate degrees after completing the program. Other nursing students have an established path that they want to follow, like ultimately working at Johnson & Johnson, for example, while some are unsure of where they want to go with their career but have an idea of what area of the medical field they want to work in. 
Overall, they said they love Moravian. The nursing program is fairly difficult and stressful, but, they said, the teachers are really supportive. 
One of them, Professor Andrea Bortz, is the type of teacher that if you do not understand something she will take the time to work with you until you get the concepts. 
"Bortz is very cautious about our mental health because she knows how difficult this program is," Faisetty said. 
Despite the intense curriculum, both Faisetty and Smith enjoy being in the nursing program. They said there's a feeling of camaraderie and a sense of mission: they know that all of the difficulties they face now will lead to rewarding jobs that will allow them to help people in the future. 
"Even if it's just like they're coming in for a checkup and I make a little girl laugh, and that's the only thing that happens that day, it just makes me so happy," Faisetty said. "Looking forward to that gives me the strength to keep going, because I have to get through so many things to be able to get there."
For these women, the most difficult challenge of the program is time management. Learning to split their time between social activities and academic work is difficult. 
The workload is hard to manage, but not impossible. Knowing that nursing is a competitive field and that people drop out of the program by sophomore year is also dismaying. 
Smith and Faisetty feel that they are experiencing more stress than most first-year students, but they're finding a balance and a routine that helps them. Making time for self-care and not working yourself too hard because you want high grades is challenging but necessary. 
"It's an emotional roller coaster, but I wouldn't change it for the world," Faisetty commented. "Even though it's extremely stressful at times, the hardships don't outweigh the better parts of being a nursing major." 
Many nursing students join the Student Nursing Association and the Public Health Club. The students in those organizations are all connected. According to Faisetty, nursing students should join clubs and organizations outside of the medical realm, because those groups give them opportunities to focus their attention on something other than nursing, which is important for their mental health and well-being.
These women don't feel like they're missing out on things that other individuals get to experience in their first year of college because every major is different. No one is going to have the same college experience, even if they are in the same major program. 
Smith and Faisetty don't feel excluded because they're nursing majors; they feel like they are on a different path than other students, but that everyone is walking in the same forest. They love how everyone can be supportive of each other even though everyone's paths are different.
Prepare yourself and breathe are two pieces of advice that they would give to individuals who are interested in joining the nursing program. When Faisetty signed up for the program she realized that it was a lot of work and thought that she wouldn't be able to do it. 
"You think it's crazy, and it is," Faisetty said. "But you are capable. If you were accepted into this program, it means that [the professors] looked at you and said you can do this. You have to take that, pretend that it's a little medal and just go with it."
View Comments (1)