Comic-Making with Anna Litofsky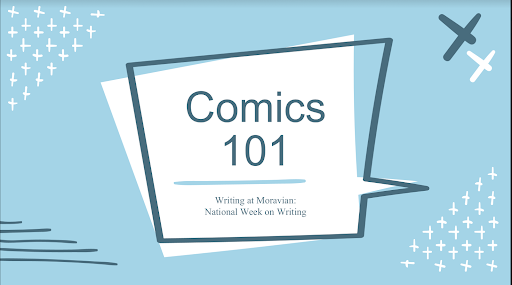 On Friday, Oct. 29, The Comenian's own Anna Litofsky spoke to a group of Moravian students about comics — what they are, the creation process, and how she created "Behind the Mask," her award-winning comic series, which first appeared in The Comenian on Aug. 28, 2020. 
Starting at 1:00 p.m., Litofsky held the 40-minute presentation via Zoom as part of Moravian University's National Week on Writing. 
Litofsky shared a PowerPoint, during which she said that a comic is a "form of storytelling that pairs image and text, typically in a sequence of panels." 
Litofsky spoke about the visual components of a comic, including the traditional makeup of a comic's captions, panels, gutters, speech bubbles, and sound effects, as well as different panel layouts, arrangements, and perspective shots.  
Litofsky created "Behind the Mask" to depict her experiences as a college student during the global COVID-19 pandemic. At first, she was intimidated by the prospect of drawing for the school newspaper, but she said she is glad that she did, as it helps her express her thoughts and emotions in an effective medium. 
"Behind the Mask" begins with a script, which Litofsky writes in the notes app on her cell phone. Here, she writes down what she's feeling, whether that be an experience or a thought. After this, she revises the script and begins drawing a rough sketch via Photoshop. 
When sketching, she considers literal and symbolic imagery. For example, her Oct. 15 "Behind the Mask" comic features the literal image of an acorn, on which used to draw faces as a kid, and the symbolic image of leaves, which represent the passage of time. Additionally, she uses warm colors to convey the comic's feeling of nostalgia. 
Some of Litofsky's advice for creating comics include using references to aid drawings. 
"Take in the world around you and draw from it," Litofsky said.
She also recommends reading comics, including her own personal recommendations: "American Born Chinese," "Persepolis," "Fun Home," and "On a Sunbeam."
After the PowerPoint, Litofsky held a virtual workshop, where each member of the audience outlined a comic based on the same topic sentence — "I was restless. I opened the door and walked down the road, the streetlamps lighting my way. The breeze was cool and fresh, whisking away some of the stickiness in my head."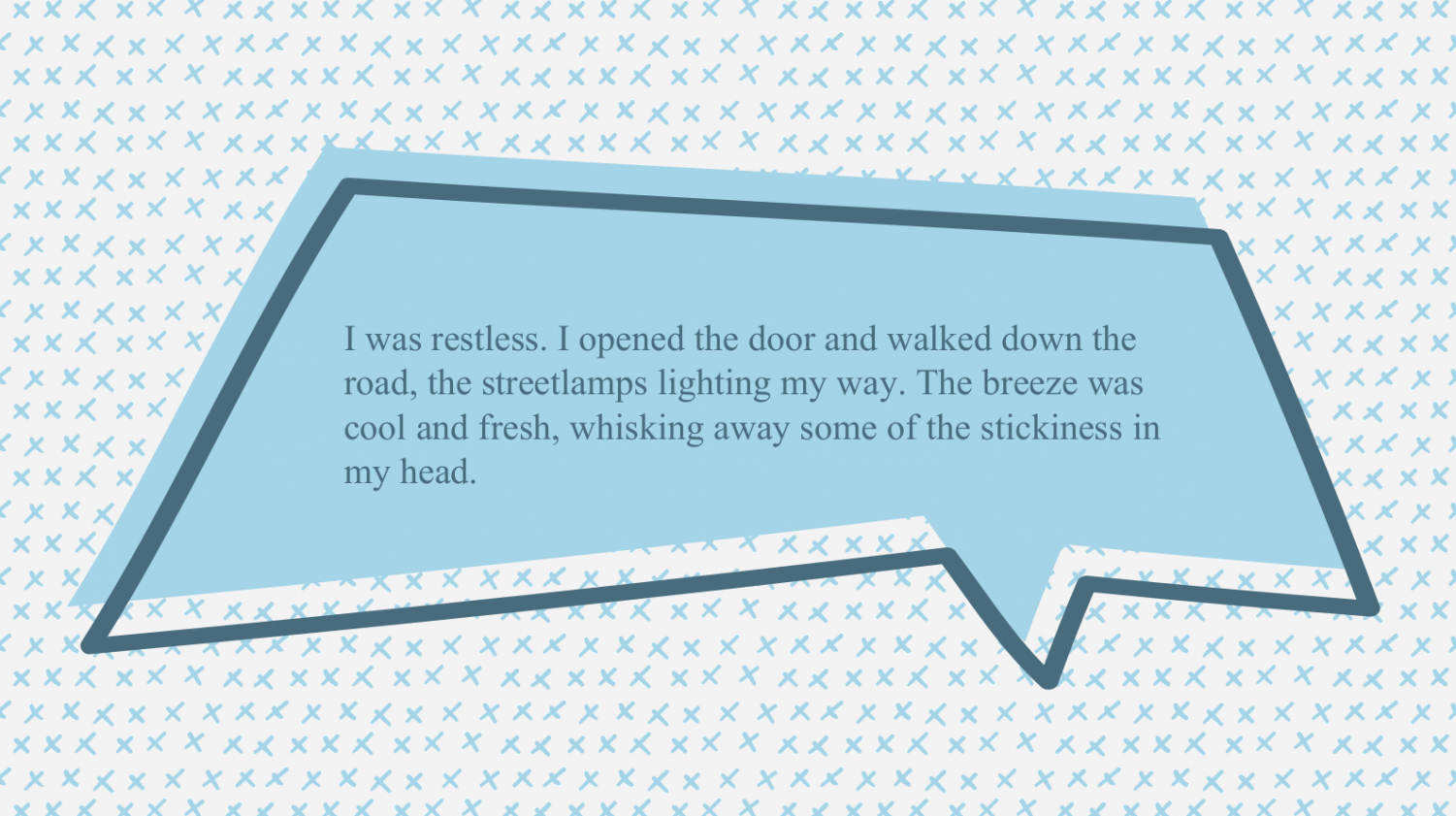 After the ten-minute workshop, Litofsky showed the sketch she had made and encouraged the audience to share theirs as well.
"It was such a great opportunity to talk about comics with the Moravian community," said Litofsky. "The medium has become such a comforting space for me to express myself and connect with others during college. If anyone is interested in making their own comics, I hope they feel inspired to start!"
View Comments(1)