The Comenian Interviews Lil Greyhound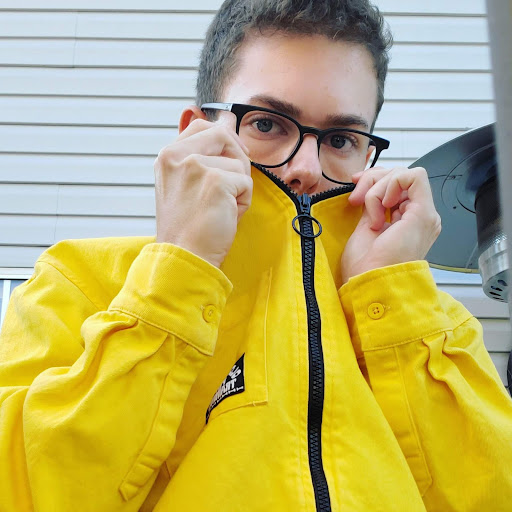 For those who don't know, who is Lil Greyhound? 
I typically describe Lil Greyhound as my satire rap persona. My music ranges anywhere from hip-hop to rock to electronic. In the songs, I'll make references to Moravian University and college culture at large. It's a sort of character I play that has little bits of my personality sprinkled in. 
What/who inspired you to go into music? 
It wasn't really one person or thing that I can point to. Music has always been a huge part of my life. I've cycled through multiple instruments since I was in elementary school (from trumpet to guitar to piano) before landing on drums and percussion. I think this percussive element naturally led me to rap music, which is very rhythmic. That, combined with how terrible I am at singing, pushed me to try rap.
From an early age, I've always had this desire to create things and music just made sense to me. It's a medium that I have an extremely close connection with. I would be a radically different person than I am now without music and the ability to create. 
Obviously, I have my favorite artists (Twenty One Pilots, Nothing But Thieves, AWOLNATION, Raleigh Ritchie, and Run The Jewels to name very few), but it wasn't any one artist that made me take the plunge. I generally take from a variety of genres because that's what I listen to. I think that quality comes through in my music.
It's sort of a pipe dream, but watching my favorite artists perform on stage and having the time of their lives made me want that life. Performing and making music is a dream job of mine.
Lil Greyhound specifically takes a lot of influence from artists like Yung Gravy, Lil Nas X, Billie Eilish, Logic, Oliver Tree, and Twenty One Pilots for example. My desire to want to produce my own songs sort of came up naturally after admiring what good music production can sound like. In this vein, Tame Impala was and still is a huge influence. 
At the end of the day, it's a way that I can be creative and express myself. It's just a hell of a lot of fun.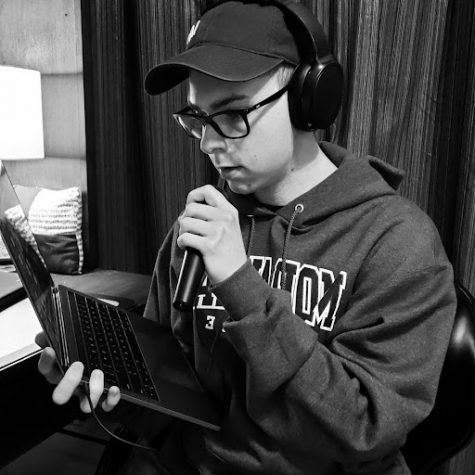 Can you detail the work that goes into producing a song? 
The initial idea can come from literally anywhere. It may be that I'm messing around trying to create a cool beat on my MIDI keyboard or perhaps I've overheard an interesting topic for a song from one of my friends. Other times, it stares you right in the face, like when I started working on "Mumps."
It seems backwards, but I typically don't write the lyrics first. Writing is probably my least favorite part of the process, so I save it for the end. I have the most fun when I'm trying to create cool sounds on my laptop. 
Once I get all of the sounds down on a track, I then mix everything together, making sure every instrument has a spot in the song. Then there's the nuts and bolts processes of panning the instruments, adding reverb, tweaking EQ, adjusting volume levels, etc. Once I've got the skeleton of the track, I'll write the lyrics.
One perk of writing the lyrics after you've got a sound down is that you can shape your words phonetically to fit the verses and chorus. This is especially important in rap music – you don't want the sound and rhythm of the words you're rapping to collide with the natural rhythm of the beat. I also have to make sure I can actually perform what I've written. That is, being able to breathe in between lines and not having instances of alliteration where the words slur together. 
Writing the actual lyrics can either be a really quick or a really grueling process. It just depends on the day and the topic. "Mumps" and "Clewell Dining Trap" came really naturally, but my newest single "Now You Know" took a while because I had to think of how to keep it funny and entertaining while staying on the topic of letting people know who Lil Greyhound is. 
There's a ton more that goes into it that people don't think about. I'm talking about making sure the song sounds good on car speakers, advertising the song, creating album art, promoting the song, getting it on streaming services, etc. All of this is a one-man project.
What is your favorite song you've done so far?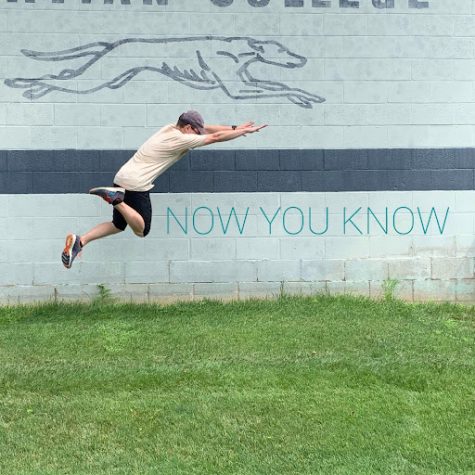 I'm really proud of my new song "Now You Know." I think it's easily one of my best and people seem to really love it. It's got this newfound confidence to it that I want to employ more often and it's probably my most well-produced song. I'd say that song, "Mumps," and "Mind F*ck" are my favorites. "Mumps" is just so damn catchy and I love the strings in that song. Meanwhile "Mind F*ck" is so exciting and off-the-wall compared to my other stuff, which is one reason why I love it so much.
What is the most enjoyable part about making music? 
Aside from making beats and messing around with trying to find cool sounds, I'd say just the fact that I get to participate in meaningful music creation. It's really gratifying to get to do the things that my favorite artists get to do and seeing my songs on Spotify next to the people I idolize still gives me whiplash haha. 
What is the worst part about making music?
I think people underestimate how much work goes into it when you're doing it by yourself. It's a lot. At the same time, it's given me complete creative control and it's nice to say that I'm responsible for every single aspect of Lil Greyhound. The anxiety of not knowing how the song will go over with people until it's out is something I think every artist struggles with. But to be quite honest, there's no part of the process that I genuinely dislike, even the writing part. Otherwise, I wouldn't be doing it. 
How did you feel about your song 'Mumps' getting so popular? 
It felt really good. I went on a huge emailing spree the night it came out, sending it to tons of people I never even had a conversation with telling them to "spread the song like a virus" which, in hindsight, didn't age well. This aggressive ad campaign combined with how inescapable and ridiculous the mumps situation on campus was created the perfect storm for the song to blow up. I'm still really proud of the song and it makes me the happiest rapper ever to know that it reached as many people as it did.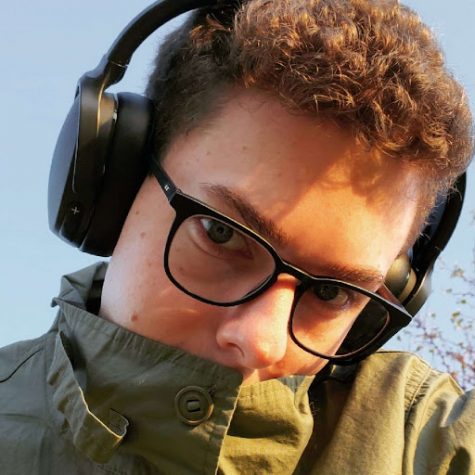 How does it feel knowing that your music is popular on campus and even teachers have listened to it? 
I love that some people have started calling me "Lil Greyhound" as a nickname instead of Dom. I've totally embraced this.
I'll be honest, I was initially quite disturbed to find out that many of my teachers have now heard my music considering how explicit it is. As I embraced the project more and more and got closer to my teachers, I became more comfortable with them knowing about it. I just try to make it clear to my teachers that it's a persona that I'm playing. It's quite funny actually.
How was your live performance? 
I recently had the privilege of performing at Moravian's Coffee House on South Campus for the second time and it was an absolute blast. I'd say these performances were some of my favorite college memories ever. It was super high energy. People even knew the lyrics and moshed to certain songs! That's nuts! It really allowed me to live out my dreams for a night.
What are the plans for your future projects? 
I'll probably just release singles until I eventually graduate. It's so much harder to get people to care about my EPs that I might just stick with single songs.
What does the future for Lil Greyhound look like post-graduation? 
I'm honestly not sure. It'd be really weird for me to continue rapping about Moravian after I graduate. On the other hand, I could keep making rap music and exclude the Moravian-based lyrical content. It's all up in the air right now. Regardless of if I keep working under the Lil Greyhound alias, I'm never going to stop making music.
Lil Greyhound is available on all major music streaming platforms.
Leave a Comment