AJ Minnich's Top 10 Anticipated Games of 2022
10.) "Mass Effect 4" (Release Date: To Be Announced)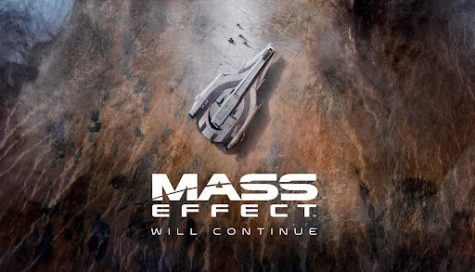 The only reason this isn't in the top 3 is that we don't even know if this game is coming out this year, but nevertheless, I am so excited to see the "Mass Effect" series continue, especially after playing all the games for the first time last summer. Very little is known about this game besides that it will pick up back in the Milky Way Galaxy after the events of "Mass Effect 3" and that fan-favorite character, Liara T'Soni, will return. Beyond that, we know nothing. I hope developers Bioware are able to recover the lost mojo from "Mass Effect Andromeda" and "Anthem," because this studio sorely needs a good game that puts trust back in the team.
9.) "Dying Light 2" (Release Date: February 4)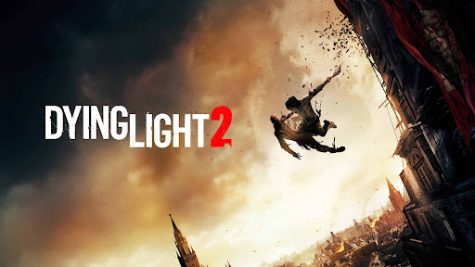 I never played the first "Dying Light," but I remember always being intrigued by it, because of the extensive parkour mechanics and how nighttime is essentially a fight for your life until you get to a safehouse. This game seems to take what made the first game good and improve on it in every way. The story looks interesting, especially since it has choices that affect the world you play in. The gameplay looks really fun and the parkour looks flat-out incredible. Going by what the developers stated, there will be over 500 hours of content, which could either be a really good thing or a really bad thing. Hopefully that 500 hours isn't padded out with boring and repetitive content, especially with the 60-70 hour story.
8.) "Redfall" (Release Date: September 2022)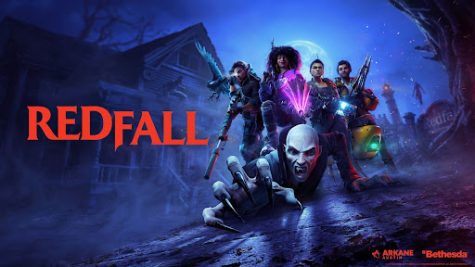 "Redfall" is another game that not much is known about. We know the basic premise and that it will continue on the Arkane formula of carefully-designed levels with dynamic gameplay and with the extra adage that it's open-world, as opposed to the more linear designs of Arkane's previous games. The game is set on the fictional island of Redfall, Massachusetts, which is currently under siege by vampires. It will have player co-op, which is another departure from the traditionally single-player experiences of the studio's past games. After recently playing "Deathloop," I have full faith in Arkane to deliver another fantastic game. They are nearly unrivaled in great level design that is used to tell an interesting story, while also providing unique and emergent gameplay.
7.) "Bayonetta 3" (Release Date: To Be Announced)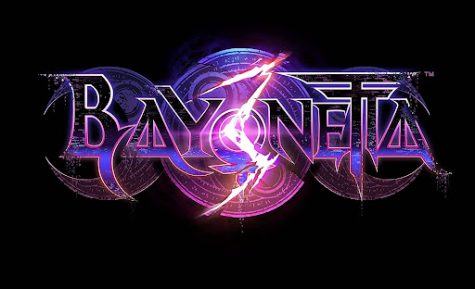 For years "Bayonetta 3" sat in complete silence with no news whatsoever, but this last fall Nintendo finally showed off the game, and boy am I excited. Admittedly I haven't yet played the other two "Bayonetta" games, but from both word of mouth and also experiencing "NieR Automata," which is made by PlatinumGames, the same developer, I have full faith that this game will deliver. I've always loved how stylish and unique the combat of "Bayonetta" looked and it doesn't look like they are pulling any punches this time either.
6.) "Gotham Knights" (Release Date: To Be Announced)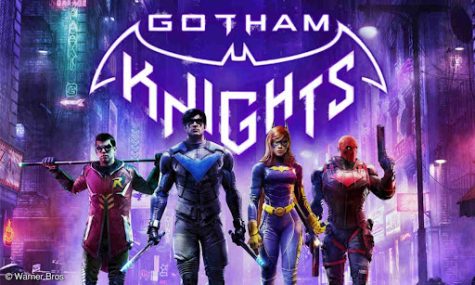 This may be a bit of a confounding pick when compared to other games coming out this year, but since its reveal, I have been patiently anticipating "Gotham Knights." I grew up with the "Batman: Arkham" series and they have a nostalgic place in my heart, but I'm happy that the stranglehold those games had on DC and Batman games is finally being broken. This game also seems to be fixing one of the biggest issues with the "Arkham" games, that being the almost criminal underuse of the Bat-Family. It makes me really excited that these characters are finally getting the spotlight, especially Nightwing, who, despite being one of the most popular DC characters, hardly gets any decent recognition outside the comics (and no, "Titans" does not count). From the gameplay shown, I'm also really loving this take on Gotham. It seems to be combining the more dark and gothic feel of the Burton movies and the animated series with the more colorful palette of recent comics and "Batman: Arkham Knight." Batman is my favorite superhero and my all-time favorite fictional character, so I can't help but feel excited about this game.
5.) "The Legend of Zelda: Breath of the Wild 2" (Release Date: To Be Announced)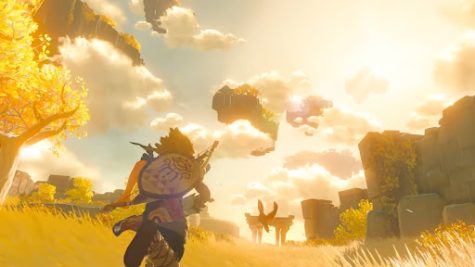 This should be a no-brainer considering how good 2017's "Breath of the Wild" was. The game took the industry by storm, and today is not only one of the best games on the Nintendo Switch, but also is widely considered to be one of the best games ever made. This game seems to be pushing that boundary even further than before by also taking it to the sky and adding new and interesting puzzles and mechanics. Not all that much is known about this game as of now, but it is still slated for a 2022 release. Hopefully, the rumored "Nintendo Direct" for February reveals more about the game along with the aforementioned "Bayonetta 3."
4.) "Starfield" (Release Date: November 11)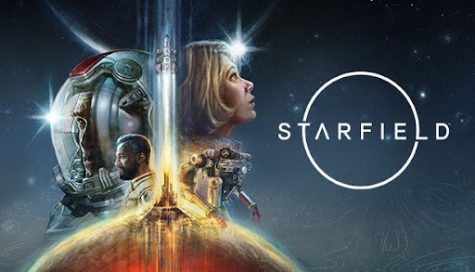 Despite it being so high on the list, I'm scared about "Starfield." I grew up playing and loving the games created by "Bethesda Game Studios," such as "Skyrim," "Oblivion," and "Fallout 3." At one time, every game this studio made broke new ground and massively influenced the game industry. Recently though that hasn't been the case. "Fallout 4" was generally well-received, but it lacked the same charm and engagement that made the previous two "Fallout" games so good. For the first time, it seemed like Bethesda was getting lazy and was trying to capitalize on the popularity of games such as "Mass Effect" and "Dragon Age" rather than innovating on their existing formula. Their next release, "Fallout 76," was and still is a complete disaster and serves as a cautionary tale for the entire games industry. Hopefully, by having its first new IP in 20 years, Bethesda will capture the same zeitgeist that made their games so good in the past. So far from what little has been shown, it looks like Bethesda isn't pulling any punches because the world and lore already look like a treat to learn about and explore.
3.) "Elden Ring" (Release Date: February 25)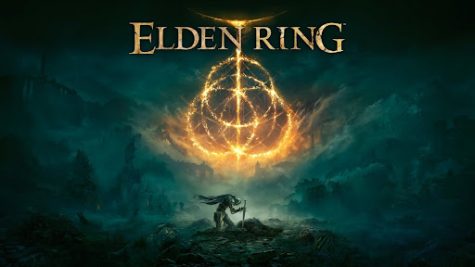 Despite having a few of them for years now, I only just beat a souls game with "Demon's Souls." I had tried "Dark Souls," "Bloodborne," and "Dark Souls 3," but just couldn't get into them. With "Demon's Souls," however, I finally grasped and understood the magic behind these games and what gives them such a massive appeal to so many people. Because of this, I now have a new appreciation for this genre and have now gone back to reattempt the original "Dark Souls." Because of this newfound appreciation, "Elden Ring" entered my radar. Before, I somewhat didn't understand the hype around it, because it looked like any other souls game to me, but I didn't quite get how many changes and innovations to the formula there were. I knew it was an open world but didn't realize how much of a game-changer it would be for the "Dark Souls" formula. The world looks stunning and full of detail and interesting things to discover. From gameplay previews, this looks to be one of the most expertly-crafted open worlds in any video game. The combat looks great and I like how the game seems to put more of an emphasis on magic, similar to "Demon's Souls," along with the addition of a horse, which sounds minimal, but it completely changes the game for a FromSoftware game. I may have been late to the hype train, but better late than never I suppose.
2.) "God of War Ragnarok" (Release Date: Q4 2022)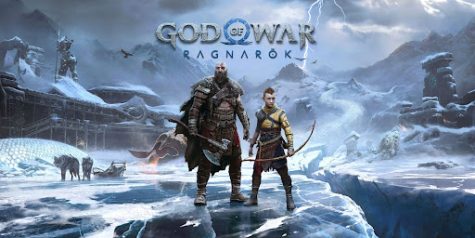 These last two picks are where my excitement goes through the roof. 2018's "God of War" is phenomenal and is one of my favorite games of all time, so I am naturally ecstatic for the sequel, "God of War Ragnarok." Most of my feelings on this are in my review of the September Playstation Showcase, but in short, this game looks like it improves on its predecessor in every way. The graphics are somehow even better, despite being cross-generation with the PS4 and PS5, the story seems to pick up the loose threads from the first in interesting and unique ways. The combat looks better than ever with new enemies and abilities here, and the world and new realms look as beautiful and jaw-dropping as ever. It looks like we're in store for another stellar experience from Santa Monica Studio and I for one can't wait to get my hands on this game.
1.) "Horizon Forbidden West" (Release Date: February 18)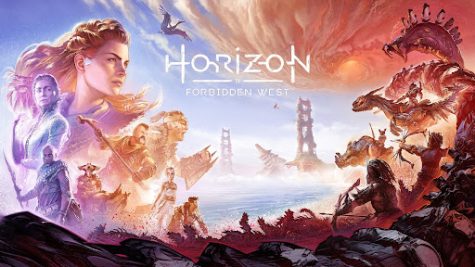 When this game was announced, I was excited from the bit I played of the first game, but it wasn't at the top of my radar. However, after the gameplay was revealed, I was astonished and instantly fell in love, so much so that I actually went back to the first game and finally beat it. After this, "Forbidden West" quickly rose to the top of my most anticipated games. Like games such as "Assassin's Creed II," "Batman Arkham City," and "Uncharted 2," this game seems to improve on quite literally every aspect of the first game in massive strides. According to previews, this game took a lot of the criticisms of the first to heart. They tried to eliminate filler content as much as they could and make every side quest feel meaningful and important. According to the developers, Guerilla Games, this game – for the most part – ditches the one-and-done side quests with forgettable characters that you don't interact with after completing the mission. Traversal is vastly improved here with a more robust climbing system, new mounts to ride, a grappling hook, and a glider. Combat looks even better because now there's a more robust system for melee combat that isn't just swinging your spear like a baseball bat, along with a variety of different weapon options and tactics. The story looks to be even better too because Aloy's supporting cast will play a more important and active role in her journey, not just to push the plot forward. With stars like Angela Bassett and Carrie-Anne Moss joining the cast, I have high hopes for this story. It looks like the developers looked at every single aspect that did and didn't work about the first game and improved them exponentially, and with early previews concurring with that statement, it's looking like a truly special game awaits.
View Comments(1)