Into the Depths of "Laurel Hell" (2022)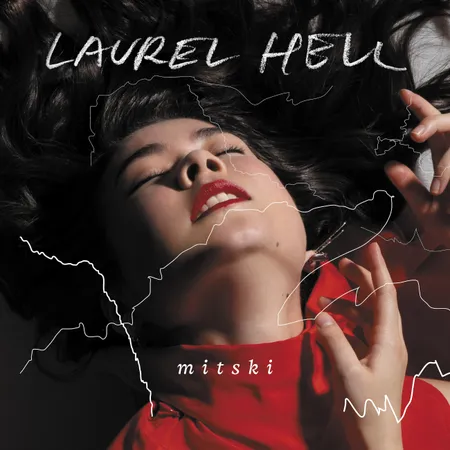 With a strong focus on artsy creativity, stripped back instrumentation and a DIY aesthetic, the indie music scene has been quite an innovative force to be reckoned with. In 2020, the genre saw an incredible surge in popularity with emerging voices such as Phoebe Bridgers and Beabadoobee finding comfort and popularity in mellow acoustic anthems that embraced perpetual sadness with the pandemic.
However, it would be shameful to discuss the world of indie pop without mentioning the musically vibrant phenomena known as Mitski. 
A proclaimed 'indie darling' by music fanatics, Mitski developed her own quirky yet homely style within the comforts of melancholic indie pop and heartbreak anthems. Her consistent catalog has won the hearts of many as she blossoms with each new musical endeavor and skillfully sings about modern loneliness and the dark, neurotic side of love. 
Her lyrics read like lovesick, heart-wrenching sonnets that can make you relive the vivid pain of fleeting love. Her instrumentals range from wistful and dreamy to loudly passionate and theatrical. In essence, she is the embodiment of the complex nature of the loving machine known as a human being. 
"Lush" and "Retired from Sad, New Business in Career" were the humble beginnings of  Mitski's indie-pop venture and both set the foundation for a decade-long career of redefining love and finding yourself. "Bury Me At Makeout Creek" followed an angsty acoustic approach to vulnerability and self-discovery accompanied by wild guitars and heart-wrenching, unhinged verses. Its musical punchiness seeped into the beautifully berserk "Puberty 2" that hones in on the complexities of mental illness with turbulent instrumentals that enhances the angst. 
2018's "Be the Cowboy" was a tremendous career highlight for Mitski, a soul-stirring passion project chalked full of glittering quirkiness that featured ear-worm hits such as "Nobody" and "Washing Machine Heart." More avid music listeners fell in love with Mitski's artistry thanks to platforms such as TikTok and she gained immense admiration from a variety of communities like members of the LGBTQ+ community; more specifically, sapphic women resonate with the sentimentality and relatability of her tunes.
After a two-year hiatus, Mitski returned with "Laurel Hell" this month and just in time for the season of love. It can best be described as a soul-cleansing wander into the realm of uncertain love and new beginnings. With each tasteful single she released, the excitement for Laurel Hell blossomed tremendously and many were anxiously waiting for what the rest of the project had to offer. Does the LP live up to the culminating hype?
Heaven or Hell? 
"Let's step carefully into the dark, once we're in, I'll remember my way around," are the opening lyrics for "Valentine, Texas," the album's opulent opener, which is named after an actual town in Texas. 
The tune begins slowly and carefully before the instrumentation swells effervescently with glimmering synth strings, plucky piano keys and supple vocal passages. It delves into exhilarating territory as the sensational production matches potent verses that reflect on hopefulness in a new relationship and seeking happiness. Much of this track parallels a previous song of hers, "Geyser," which also featured a slow rise before expanding into a musical explosion of thrills and chills.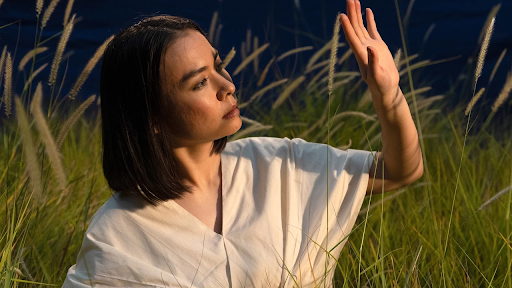 "Working For The Knife" marked Mitski's triumphant return and is the record's official lead single. Although it may be a just a steady, simple, synth-heavy track, its potency comes from Mitski's contemplative lyrics and cleverly utilizing the phrase "working for the knife" as a way to express her anguish towards an exhausting force conquering her life and placing high expectations on her. 
She feels she has to work for this force in her life in order to live because perhaps she feels it's out of her control. In the fourth verse, she describes "living for the knife" and in the fifth verse, she expresses that she is "dying for the knife" and this verb change really signifies a strong desire to simply exist in such a highly competitive and draining society. 
Coming through with a sensual, hypnotic dance track, "Stay Soft" oozes with luscious liveliness and can easily pass off as a sexually empowering anthem or an ode to vulnerability. Mitski is at her most mighty and her lofty, soaring vocals give the tune its own unique edge and flair. This mightiness extends to the lyrics where Mitski encourages her partner to "Open up your heart like the gates of Hell" and croons about sensitivity (or staying stay) leading to vulnerability (or hardening up). Its 80s glitchy groove and keys make it a true standout hit that could fit easily into any dance playlist. 
Arguably one of the weaker songs in the tracklist, "Everyone" seems to reminisce on Mitski's "Nobody" from "Be the Cowboy" but completely skews from the punchiness and catchiness of that track. Instead, it embraces simplicity with skeletal production and sleepy vocals which only hinder the track and make it feel lifeless.
It is a shame that the track doesn't do more with its production because its lyrical matter is quite profound and speaks of the pressures of sudden fame. Lines such as, "Sometimes I think I am free until I find I'm back in line again" describe her confliction between wanting to quit her career and wanting to continue making music. Personally, I believe it would've worked much better as a poem than a song.
The melodrama continues with the warm, woodsy "Heat Lightning," which embraces a rustic, folk aesthetic with washed-out acoustics and features compelling musical quirks such as glitchy beats and an ethereal musical progression during one of the choruses. Anxiety seems to be the main focal point in terms of lyricism and it is portrayed as a ruthless force that perpetuates doubt and hopelessness. Although it is not a particularly outstanding piece, it carries itself maturely and pensively when it comes to subject matter. 
Uplifting the album into dance-pop territory, "The Only Heartbreaker" and "Love Me More" work back-to-back as an irresistible, shimmering duo that pay homage to the hypnotic sounds of 80s heartbreak pop scene. On "The Only Heartbreaker," Mitski croons over electrifying guitars and hair-raising synths about wanting to be enough for her partner. She even deems herself as "the only heartbreaker" as someone who will take the blame if a relationship goes south or someone who will be the imperfect one in the relationship. As shimmery and grandiose as this tuneful track is sonically, it carries a sadder undertone reflective of the burdens of a vulnerable person. 
The energizing "Love Me More" serves as a hymn to closeness and intimacy with supple verses and an explosive, vivacious hook.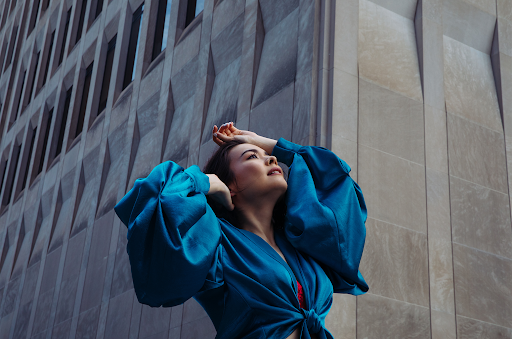 The desperation in Mitski's sultry vocals enhance the track tremendously especially during that unforgettable hook which serves as a plea for a significant other to fill a void in her heart by loving her more. Isolation seems to also be a significant theme here, the idea of pining for someone's affection and needing someone to fill you up and essentially "fix" you. 
We encounter an immense dose of melancholy with "There's Nothing Left Here for You," an otherworldly, misty ballad that moves gently and delicately like a flower in the breeze. Suddenly, the song heightens with this clash of emotions before going back to being melodiously mellow. It has this mystical effect of making the listener feel as if they are drifting along the cosmos or like they are doing a serene meditation by a quiet lake. 
For a song so adamantly depressing and dealing with the heartache of infidelity, "Should've Been Me" is a bizarre, thrilling spectacle of a song featuring plucky keys that reminds me of any PBS Kids show. Also accompanied by soaring piano passages reminiscent of the styles of ABBA and some quick key changes, this quirky song expresses the shortcomings of a rocky, seemingly unrequited relationship and an uncomfortable incident where your significant other finds someone else who looks and acts exactly like you. Mitski provides vivid imagery of being stuck "in the middle of a labyrinth where I'd be stuck for a while," and thoroughly and painfully illustrates the helplessness in her predicament 
"I Guess" illustrates profound sadness towards the inevitable loss of a relationship and the process of moving ahead with life. Mitski croons very tenderly with a heartbreakingly real conviction as she'll "have to learn to be somebody else," without this special someone who has been radiating her days. She is plagued with uncertainty of what is to come after but by the end of this sentimental symphony of grief, she warms up to acceptance and is thankful to be able to grow and reflect from the experience. 
What better way to end a passion whirlwind of a project than an eccentric love song? "That's Our Lamp" finishes this album on a synth-disco fusion chalked full of disco fever and groovy synth bass effects. Although it does paint a lonely picture of the end of a relationship similar to "I Guess," its polished, cheery sound tunes out the dreariness of the storytelling. The lamp in the song is meant to be a manifestation of love that seems to have changed over time and is now a thing of the past. A song that truly captures what once was. 
Overall?
"Laurel Hell" continues Mistki's musical career renaissance and is easily one of her most maturely developed projects able to balance poise and flair with vulnerability and messiness. Each carefully composed stylistic choice is executed wonderfully with the variety of lush sounds and poetic lyrics which make for a cohesive, astonishing body of work.
 Recontextualizing perspectives on love and introversion, Mitski once again has graced the music world with her distinct sound and impressive penmanship with this 11-track cleansing expedition. At first, I was not a huge fan of the singles she teased for this record but listening to "Working For the Knife" and "The Only Heartbreaker" within the actual context of the album, these songs grew on me tremendously which is quite an impressive feat. For its glittery, transcendental atmosphere, profound realism and wide range of song styles, "Laurel Hell" is…an 8.5/10.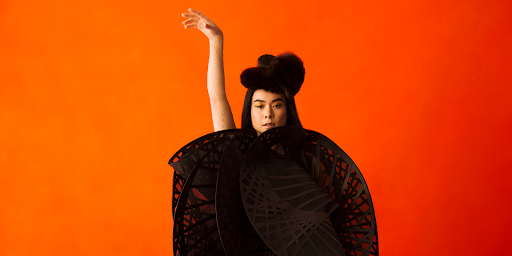 Leave a Comment