2022 Midterms: What Students Need to Know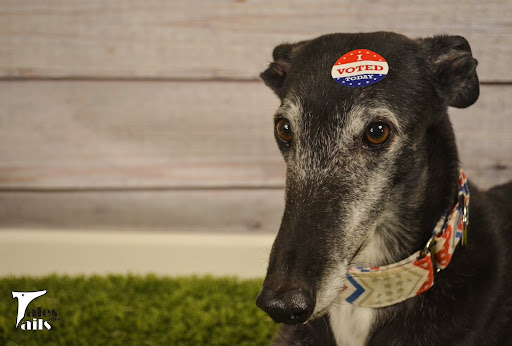 The Pennsylvania General Election will take place on Nov. 8, 2022. Registering to vote is easy and can be completed online in less than five minutes. All students need is their driver's license or social security number. The application to register can be found here. 
It is especially crucial that Pennsylvanians vote. Pennsylvania is a swing state and, as the 5th most populated state in the country, has considerable weight in the House of Representatives. 
Brianna Nigorne '24 and Zoey Bronson '25, who started the Democratic Club at Moravian University last year, have been working to educate students about voting in midterm and primary elections. 
Even if you only attend school in Pennsylvania, voting is still important, they said, as your education is affected by and dependent on the political discourse in the area. In a random poll The Comenian conducted on campus, 21 out of 25 students said they were registered to vote for the midterms. 
If registering to vote online, you must submit the form before October 24 to vote in the general election. If you cannot make it to the polls on voting day, you can request an absentee ballot before November 1 to be able to mail in your vote. The polling center must receive absentee ballots by 8 p.m. on November 8.  
Whether in-person or via absentee ballot, it's vital that you vote this year, said Bronson. 
"People don't realize that Pennsylvania is a swing state and that all the counties in the Lehigh Valley Area are swing counties, too," Bronson said. "During the 2020 election, people were waiting on Lehigh and Northampton Counties because they did not know where they would swing. Whatever party you are affiliated with will need as many votes as possible to secure the House."
In a general election, voters do not have to vote with a pre-designated party; they can vote for whomever they choose. However, since Pennsylvania is a closed primary state, voters cannot cast ballots in the primary elections two years from now if they do not affiliate with a party during registration. 
If you're looking to educate yourself on candidates and their platforms, check out Ballotpedia or the candidate's websites, as they often have their policies broken down in a separate segment of their website.
"People don't want to waste their vote if they feel they're not an educated voter. But as long as you're voting, it is not wasted," Bronson said.  "It's a constitutional right, and we are so lucky to have this democracy and to be able to vote." 
Candidates running for office in the midterm elections tend to be more convenient and accessible to learn about since fewer media outlets focus on them. The media that does cover them are usually hometown news stations and newspapers that do not contribute to disinformation as frequently as primary news sources. 
"Since fewer people vote in midterm elections, your voice is more impactful. Just a few votes can make a difference," Nigorne added. 
Self-education on candidates can alleviate many fears about misinformation. In addition, the Democratic Club advises voters to check candidates' social media accounts, where information regarding policy and political opinions is easily attainable. 
"Go to the sources you trust and use your common sense. If there are spelling errors, or they spell the candidate's name wrong, you should go to a different website," Nigorne said. 
"Make sure you are educating yourself because once you send in your vote, you cannot redo it," Bronson added.
In addition, many of these candidates are local and more reachable to voters. They may even respond to individual emails and phone calls, allowing voters to create more personal relationships with their representatives. "The person running for state representative could have been your next-door neighbor or gone to the same high school as you," Bronson said. "People don't realize that an average, everyday person could run for an elected official position."

The polls will operate from 7 a.m. to 8 p.m. on November 8. In Pennsylvania, 17 representatives will be up for election, as well as the governor, one senate seat, and select local officials, depending on the county. 
The importance of this election cannot be overstated, as the outcome of this gubernatorial election may dictate the future of abortion rights for women in Pennsylvania, the removal of a moratorium on the death penalty, and whether the Senate will be able to codify Roe v. Wade into law. 
"If you educate yourself now, you have time to make a good decision on November 8," Bronson said. 
If you're interested in learning more about the political landscape in Pennsylvania and beyond, contact Moravian's Democratic Club (which is looking to elect a Treasurer and Social Media Coordinator). A link to register to vote is also available in the bio of their Instagram account: @moraviandemocrats. 
Be sure to cast your vote this November 8, whether absentee or at the ballots, and make your vote count. 
View Comments (2)