When In Doubt, "Hold The Girl"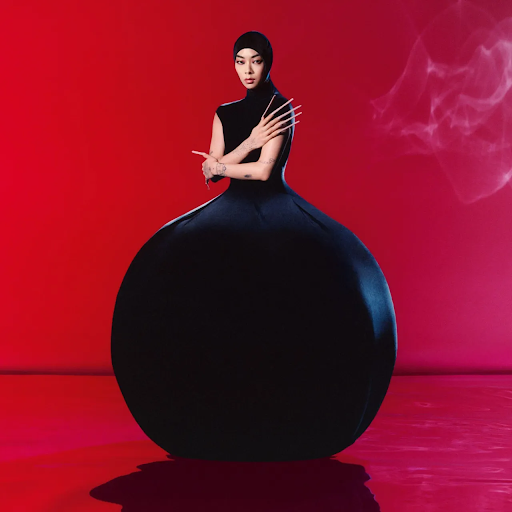 On the cusp of becoming a break-out pop star and vaunted as a potential figurehead in the revitalization of 2000s pop, Rina Sawayama has captivated the pop sphere with regal flair, nostalgic excellency, and shimmery sentimentality. Making music since 2013, Sawayama found herself within the comforts of the realm of hyper-pop music, a hypnotic, queer-coded subgenre of pop. In 2017, she released her EP "RINA," an industrialized RnB-flavored project that centers around themes of digital anxiety and internet addiction with tracks such as "Cyber Stockholm Syndrome" and "Tunnel Vision". 
Her real stroke of genius, however, would come in the form of 2020's "SAWAYAMA," hailed as not only one of the most experimentally crisp albums of that year but also a debut album that is a proclamation of identity and emotional fluidity. In this project, she serves musical helpings of 2000s flair-pop as popularized by Britney Spears and hones in on crafty yet particularly personal lyricism.  Whether she was critiquing the material hunger in a capitalist society on "XS," grappling with intergenerational trauma on "Dynasty," or highlighting microaggressions and anti-Asian rhetoric on the nu-metal heavy "STFU!," SAWAYAMA united musical genres, bridged her complex experiences which was ultimately a recipe for an invincible debut album. 
Fast-forward to 2022 and we have a new Rina Sawayama record in our midst, this newest endeavor of hers titled "Hold The Girl". Although she deviates from glitzy, Spears-esque 2000s nostalgia, this new venture seems to gravitate towards an alternative edge, leaning more towards the stylings of arena rock as popularized by Bon Jovi and Aerosmith. Is it safe to proclaim Hold The Girl as another profound project in Sawayama's musical oeuvre?
Something to hold onto:
A saccharine starter, "Minor Feelings" launches this anticipatory album into 80s melancholic bliss chalked filled with gracefully serene guitar chords and even the soft sound of rain. Sawayama utilizes a supple lower register to encapsulate the desolation that permeates her woefully detailed lyrics on cultural alienation and identity-related isolation. The title comes from a memoir of the same name written by Korean American author Cathy Park Hong; just like the memoir, this sentimental song illustrates bits and pieces of cultural doldrums that she states "are majorly breaking me down." According to Sawayama, what is meant by "minor feelings" is a description of the discrimination that Asian individuals are expected to ignore due to cultural expectations and includes marginalization of Asian communities. Additionally, the lyricism hones in on fatalistic, festering emotions as Sawayama attempts to "keep them all inside" but as she does so, "the more they bury me alive." Her ethnic ethos emphasizes her pursuit to break away from such debilitating circumstances and embrace her sensitivity, a thematic expression that will be utilized throughout the album. 
The titular tune "Hold the Girl" is a divine reckoning of healing your inner child, another thematic expression that echoes throughout the rest of the record. With a set of heavenly strings and a delicate acoustic guitar that shapes the verses, this track incorporates sentimentally driven dance-pop with elements of indie sprinkled in. Eventually, we reach a moment of celestial bliss with a symphonic, harmonious key change, easily the most musically lush part of the song. "Reach inside and hold you close, I won't leave you on your own," serves as a statement of consolidation and solace, either between Sawayama and her younger self or between her mother and herself. This plea to "hold the girl" reflects a childlike vulnerability and a spiritual revelation to relieve childhood pain – it's potently evocative and creates an echo chamber for the tracks to follow.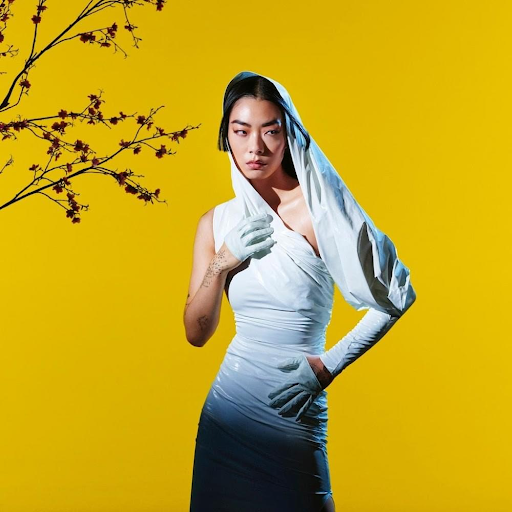 From the depths of a hedonistic hell, "This Hell" spearheaded this new era as the album's lead single. While I personally don't find much flair with the hook and the derivative guitar moment, I found the verses themselves much more appealing to the ears with the way Sawayama cleverly incorporates a key change for musical spice and a quirky descending guitar bit. As for the lyricism, there is an impressive range of subject matter from LGBTQ+ solidarity to cinematic reference of "The Devil Wears Prada" to a disdainful expression of the treatment of women in pop culture such as Britney Spears, Princess Diana, and Whitney Houston.  Sawayama creates her own special hell of solidarity, making a direct reference to the damaging rhetoric of queer people going to hell. Being queer herself and having previously written songs on same-sex attraction (2018's "Cherry"), she completely counters the rhetoric by making a hell that's "better with you" and shielding her fellow LGBTQ+ members from the incessant hate they receive. I couldn't recommend this track more as a confidence booster.
Perhaps a more explicit track detailing the complex relationship with parental figures is the lush "Catch Me In The Air". Although not that sonically impressive, its shimmering, summery pop-rock appeal still enhances the feeling similar to the adrenaline of flying in the air. Most notable about this track is the switch of perspective between a mother and her daughter in the verses and chorus which seems to mirror Sawayama's own relationship with her mother. It highlights the complexity of a conflicted relationship and the crux of familial miscommunication. In the verses, the mother seems reflective of her daughter's personal discovery, trying to understand her and finding ways to mend their relationship. During the chorus, the daughter seems open to reconciliation and when we reach the soaring outro, it seems that their relationship has healed as indicated by "Look at us now, way past the clouds that haunted your dreams, I hope that you're proud," with shimmering optimism. 
We may turn to a track like the waltzy "Forgiveness" when we find ourselves within the realms of resentment again. Just because we may have moved on from a sour situation with someone doesn't mean that the pain that came with it will be completely erased. "Forgiveness" perfectly encapsulates the long ways to go in the rounds of forgiving and healing and the grappling with optimistic highs of still being alright and the dejected lows of still wading in pools of pain. As Sawayama nicely puts it, "Are we nearly there? God only knows but forgiveness is a winding road." 
Religious restraint permeates "Holy (Til You Let Me Go)" with its glittery, celestial dark-pop edge and a return of the soft rain sounds. Much of the track offers a juxtaposition of holiness and sin as portrayed through Sawayama's school days. She details her innocence conflicting with her "sin" of her true (queer) identity, hence the line, "I was innocent when you said I was evil" and "tried to pray the pain away just like you taught me." However, religion becomes a point of contestation when it attempts to erase her true self, and willingly, she relinquishes her holiness to be true to herself. Her voice carries this "holiness" in her soprano tones and it truly gives you the impression that this is being sung in a cathedral.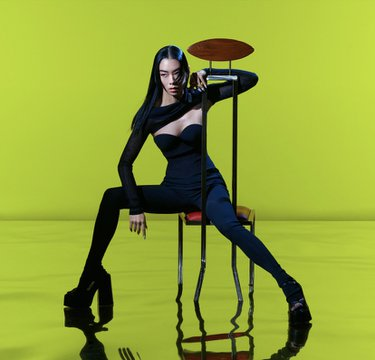 "Your Age" and "Imagining" are angsty additions to the tracklist with their strange vocal alteration effects. She makes worthy attempts to replicate an alternative groove similar to that of avant-pop artists like Grimes. "Your Age" deals with troubled maturity and the effects of being a social pariah. Her anger seems directed at someone who has repeatedly put her down and this tune is an empowered response as she asserts her status as a survivor of "social suicide." "Imagining" is a rich blend of avant art pop and RnB with Sawayama's voice heavily layered with auto-tune and distortion. These vocal effects parallel the detached, spacey lyricism on insanity, insecurity, and cyber anxiety, very much a callback to her "RINA" EP. 
 Continuing down the angsty alternative route, "Frankenstein" is a meditation on self-destruction and a ghoulish cry for help. A metaphor for mental illness, Sawayama attempts to "fix" herself from her "monstrous" trauma but ultimately finds herself within the deepest trenches of depression; she compares herself to a monster and wishes to separate herself from her own self-destruction and shortcomings. With the incorporation of infectious dance-pop instrumentation, this tune is this perfect amalgamation of hypnotic beats and depressing subject matter, a perfect monster if you will. 
Even though it's my least favorite track on this record, I can still appreciate the metaphors and the electrifying vocal performances Sawayama brings forth on "Hurricanes." She really brings forth her inner Kelly Clarkson with this blossoming pop-rock anthem, her vocals feeling timeless and effervescent. Unlike the hook, there is more to be desired sonically with the verses that don't really seem to be as exciting. As for the subject matter, she makes good use of the "chasing hurricanes" as a way of being reborn and outrunning her pain. This storm that she's chasing seems so symbolic of new endeavors and life-changing opportunities that she is willing to run into even though she is not sure where the storm will lead her. 
A little acoustic moment and a complete change of pace, "Send My Love to John" is an epistolary ballad from a mother to her son. Similar to the previously mentioned tunes on familial relationships like the title track and "Catch Me In The Air," the narrative of this song centers on the strife between an immigrant mother and her queer son. In the first two verses, she paints a picture of the future she wanted her son to have versus the life he chose to lead. She grapples with his deviation from her dream but realizes the mistake she is making by not extending her love to him the way a mother should. She even recognizes the similarities between them in light of their differences stating, "We had both had to leave our mothers to get the things we want," and she comes to accept her son's queerness and his partner, John. The striped back instrumentation really brings the spotlight to the detailed lyricism and Sawayama showcases her impressive songwriting capabilities in such a heartfelt yet substantive song.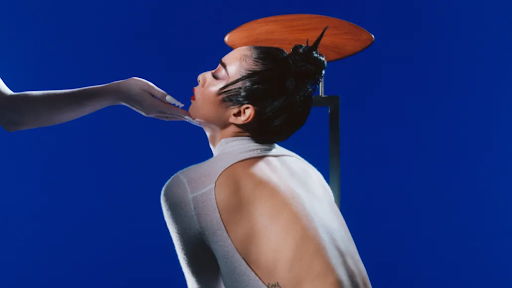 Sometimes, the ghost of who we used to be haunts us which is precisely conveyed in the acoustically waltzy "Phantom." Many lines depict the expectations placed on one as a child and trying to reconcile with that childlike sensibility while also diverging from others' critical expectations. As the penultimate track to this diverse album, it perfectly encapsulates the overarching message of the album, leading perfectly to the very last track. 
What better way to end an album than with a declaration of newfound lust for life perfectly titled "To Be Alive"? As the final statement of the entire record, it bridges together aforementioned subjects of trauma, mental illness and sensibility and internalizing that negativity to ultimately transform it into something positive. Just from the opening lines, "Flowers still look pretty when they're dying, Blue skies always there behind the rain," we can see Sawayama's appreciation for the beauty in things that are not traditionally beautiful like dying flowers or rain. This appreciation transcends into an appreciation for the life she has as she croons that "I finally know what it feels like to be alive," a ending to a winding chapter on conflicting self-discovery and combatting past pain. 
Overall?
From contestation of interpersonal relationships to healing your inner child, "Hold The Girl" captures a wide range of individualistic themes while playing with distinct music genres to ultimately create a colorful tracklist. With a deviation from a precise sound, she subjects the listener to different musical helpings of sub-genres of pop, rock and indie while touching on profoundly dark matter. Although not quite reaching the triumphant highs of her debut, "SAWAYAMA," for its idiosyncratic, tasteful variety of musical stylings and for its profound, circumstantial lyricism, "Hold The Girl" is… a 7.5/10. 
Favorite tracks: Minor Feelings, Hold The Girl, Forgiveness, Your Age, Frankenstein, Phantom, To Be Alive
Least favorite track: Hurricanes
View Comments (1)