The Commuter Corner: Local Halloween Festivities!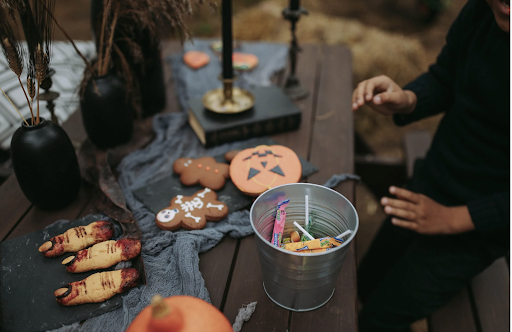 Happy Halloween, Hounds! Are you still deciding what to do this Halloween or the rest of the fall season? Let's talk about some great local activities happening! 
Gilbert, PA is hosting "The Electrifying Jack-O-Lantern Experience" where you can walk through thousands of carved pumpkins. The event runs from 7pm-9pm and costs $22 per ticket. This is a family-friendly event with no frights around the corner. 
If you are into horror, be sure to check out the Hotel of Horror will be open on Halloween, as well as the first Friday and Saturday of November. This is an indoor, walk through haunted house in Saylorsburg, PA. The attraction is in a 200 year old "abandoned Pocono Mountain resort once called the Lake House Hotel". 
Looking to celebrate with your pup? Dogtopia in Easton is hosting a Halloween Celebration. If your dog comes in a costume, they will receive a free photoshoot. There will be dancing, lights, and a dance party for you to enjoy. 
If you are looking for something non-Halloween related to do, Grims Orchard has tons of fall activities ranging from apple and pumpkin picking, to a corn maze and fall festival and more. Another great spot to check out this fall is Mazezilla.  Mazezilla spans 11 acres of corn maze and also has a pumpkin patch. 
For those of you looking for something to do at home, there are loads of Halloween and fall themed shows/movies and activities to do and watch. 
My personal favorite shows and movies to watch during the fall are HocusPocus, Gilmore Girls, Buffy the Vampire Slayer, Practical Magic, Harry Potter, The Exorcist, American Horror Story, and IT. 
My favorite books to read during fall are Salem's Lot by Stephen King, There's Someone Inside Your House by Stephanie Perkins (which is also a movie on Netflix), The Invisible Life of Addie Laure by V.E. Schwab, and Six of Crows by Leigh Bardugo. 
Another great festive thing to do at home is baking fall-themed treats. This can be done alone, with friends, or family. Using fall foods such as apples and pumpkins can give your baking an extra flare. My favorite fall treats are pumpkin cookies! I also love making pumpkin bread, apple pie, and pumpkin cheesecake. 
No matter what you end up doing this Halloween, I hope you enjoy yourself! As always, if you have any questions, comments, or suggestions, you can reach me at [email protected]. 
View Comments(1)