WiFi Woes: Moravian Students Complain of Unstable Connection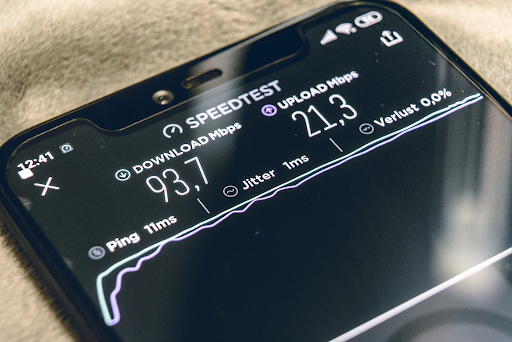 Many Moravian students have experienced wireless connectivity disruptions, whether for classwork, Zooms, gaming, or other forms of entertainment. As a result, the I.T. department has constantly been upgrading and improving the wireless network to provide an outdoor wireless connection for students everywhere across campus. 
David Brandes is currently the Chief Information Officer in the I.T. department and oversees most technology and internet issues students may have. 
PenTeleData Broadband provides Moravian's internet, and it is delivered over wire. Brandes reported that access points across campus could malfunction or fall out of tune, possibly causing slower connections. 
Brandes recommended that if students are concerned with their wireless connection in a particular area, they report to the I.T. department about the issue. 
"The students don't tell us when something is wrong. Very often, we can fix it within an hour, but we have to know about it. It's been a challenge in my career to let students know they can reach out to me," said Brandes. 
Some students have specifically complained of a discrepancy between the wireless connections on North and South campus, which may be due to the older infrastructure.
"On South campus, the WiFi is severely unreliable and unpredictable. I'd imagine if I weren't a commuter, it would significantly impede my ability to do schoolwork," said music education major Evan Hawk '26. 
Many of the buildings built on South campus are hundreds of years old and are constructed with thick minerals, which radio waves cannot surpass as easily. To combat this, the I.T. department can add more access points or try to balance the radio waves. 
"One of the interesting things about being the 6th oldest campus in America is that some buildings on the campus are made of really thick stone, with a lot of minerals. So it's not like hanging a wireless access point in a house of sheetrock and sticks," said Brandes.
"The radio waves don't get through those thick buildings; the older the building, the more problems. So there are nuances to these wireless dead spots, but I am progressive about leveling that out." 
Wet walls, including copper pipes, may impede the radio waves from passing through. If a student reports an unstable internet connection, the I.T. department can examine the access points to determine if an additional point is needed or fine-tune the current access points until they are complementary with each other. 
"How can my professors expect me to do my homework if the WiFi never works? It's not only bad in the dorms but also doesn't even work in the rooms during classes," said health sciences major Aylia Mahon '26. 
"And even after forgetting the old guest WiFi network, my phone still tries to connect to it," she added. 
Students are not allowed to install their own WiFi boosters, as it could cause more harm than good. If the WiFi booster and the wireless access points send out radio waves that conflict, it can cause instability throughout the server.
Instead, Brandes recommends that students file a report so that I.T. can examine what is causing the slow connection. He specifically recalled when there was a broken device in one of the townhouses that caused an unstable connection but could be easily fixed. 
"In a townhouse, the monitor in their ceiling was dead and had no power. It had been like that for four months, and it was fixed within 10 minutes," he said. 
Brandes does not recall any events of the WiFi being unstable across the entire campus. The only instance he could remember was when a train derailed and cut fiber, so the internet connection for the entire campus cut out. He also stated that some large sporting events in Johnson Hall might cause the internet to function slower as there are many devices connected to it, but usually, these issues only happen on the guest WiFi. 
Brandes would like to remind students to forget the guest WiFi network on all of their devices, as the connection can be reestablished if it is only forgotten on one. He claimed that most internet complaints are due to students remaining on the guest network, which, compared to the university WiFi, could be 100 times slower.
However, despite complaints of unstable internet in some areas, some students have praised the I.T. department for offering outside wireless connectivity across campus. 
"It is amazing that I can just open my computer under a tree outside and have internet access," said English major Brooke Gormley '25.
Nathan Pynchon '26, a historical studies major, agreed. "The WiFi speed is solid, but sometimes there will be a spot where the WiFi cuts out."
Brandes recalled that upgrading the WiFi is an ongoing expenditure. When the Comenius Access to Technology (CAT) program launched around 2013, the current wireless network was not strong enough to support the volume of cutting-edge MacBooks. The I.T. department decided to eliminate the previous network and switch to a new one, as every wireless network inconveniently used a different access point. 
The university first upgraded to a unified network in 2013, then to a Cisco Meraki network in 2017, a cloud-managed wireless network. The I.T. department used to have to log into every individual access point to manage and adjust them, while a cloud-managed network allowed the department to see the network holistically. The A.I. machine can learn and make adjustments to deliver a better wireless network, but the system is still being upgraded and improved today. 
"If anyone has any problem at all, send an email to [email protected]. Even if you're just getting too much latency with Rocket League, we want to help you. We want to see you succeed, even if the issues are not academic. 80% of the time, you are not in a classroom, and my job is to support you 100% of the time," Brandes said. 
View Comments (2)