More Representation Coming to Moravian's United Student Government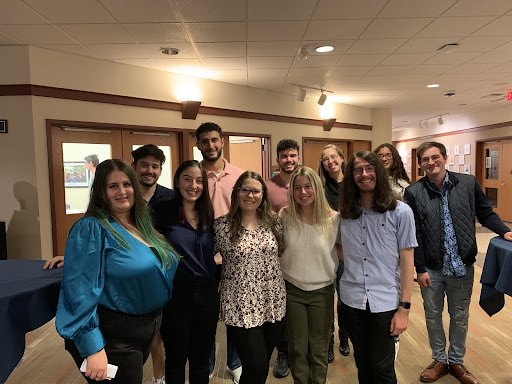 Moravian's United Student Government (USG) is expanding the number of office positions in its 2022 election to provide more representation for students across campus, according to USG representatives.
There are now 25 positions for USG, up from 14 last year. 
Candidate turnout is also significantly higher than last year, with 20 candidates running for election this year as compared to only four who ran last year.
There are now representatives for each class, diversity equity and inclusion, north campus, south campus, commuter, dining, and more. Having these new representatives helps to increase USG's outlook so that they can cover more areas of student life according to Smith.
Despite the low candidate turnout last year, which USG blamed on the lingering effects of the COVID pandemic, USG president Kyle Strubeck and vice president of Clubs and Events Isabel Smith, remained confident they could fill open positions.
"I felt really confident in Isabel's and [my] ability to bring people in, just on the pure fact that now that it was us doing it and we were so ahead of time, we had months to prepare for it," said Strubeck. "We experimented with some new strategies like personal invitations and engaging people in different ways like tabling. We haven't done that in previous years."
This initiative seems to have paid off, with five times as many candidates running in 2022 compared to last year. The USG constitution allows the president to appoint people to vacant positions whether it be a vice president or class representative. 
"I thought that all USG needed was somebody or a group of people that cared enough to put their name out there, to get people interested. And I still believe that," said Strubeck.
This in theory helps to better represent the wider student body by having representatives cover a wider range of issues that could be ignored otherwise.
To run for  USG, students must be up to date on all tuition payments, attend a mandatory information session, and get 20 student signatures and two faculty signatures.
"USG gives people the opportunity to express the opinions of the student body and bring those expressed opinions to what matters to the administration so that they can actually address some of these concerns and help us out," said Strubeck.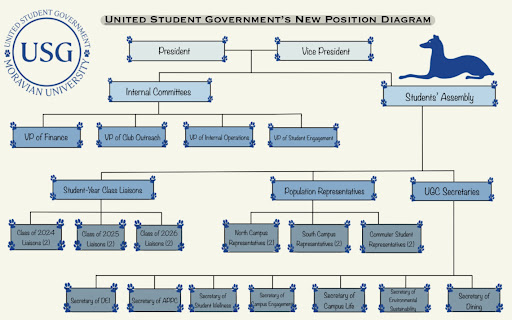 Voting for candidates has closed and the new USG 2023 representatives include:
President's Cabinet:
Michael Irving, President
Drew Decatur, Executive Vice President
Kayla Biege, Vice President of Club Outreach
Liliana Brockway, Vice President of Student Engagement 
Guruveer Bhamra, Vice President of Finance
Sara Turkdonmez, Vice President of Internal Operations
Student's Assembly:
Fernand El Helou, Class of 2024 Liaison
Jabir Abdallah, Class of 2024 Liaison
Dylan Lazar, Class of 2025 Liaison
Aylia Mahon, Class of 2026 Liaison
Elizabeth Kameen, Class of 2026 Liaison
Maria Parrales, Commuter Student Representative
Damian Almonte, Secretary of Campus Life
Raymond Stivala, Secretary of APPC
Rachel Korb, Secretary of Dining
Cielo Disla, Secretary of DEI
Victoria Santoriello, Secretary of Student Wellness
Todd Reedy, Secretary of Environmental Sustainability
Melanie Pagan, Secretary of Campus Engagement
Leave a Comment