Commuter Corner: Dealing with Winter Weather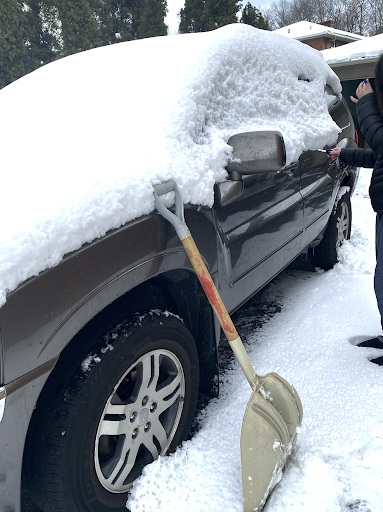 With the blip of snow that hit Bethlehem in the second week of the semester, many commuter students were once again faced with the anxieties of winter weather.  
Moravian has issued weather guidelines that may arguably make it harder for commuter students. Lot X, the largest and most used commuter parking lot on campus, does not receive priority plowing during a major weather event. Only Lot A will receive priority plowing during a WFH day and will be available for any commuters on campus. 
The reasoning behind not giving Lox X priority plowing is this: the university will issue work-from-home (WFH) and teach-from-home (TFH) days. This will significantly eliminate the number of commuter students that are on campus. 
There are many instances, like the most recent stormy weather, where a WFH day does not need to be called, but students may feel uncomfortable driving during the snowy conditions. 
It can also be difficult for commuter students that get driven to campus. Their driver may not be comfortable driving in winter weather, and students are unable to get to or are stuck on campus. 
This poses two questions. First, what can the university do to alleviate the stress of missing a class because of winter weather? Second, what should commuter students do when they are unable to drive home from campus? 
As was the case for many recently, when the weather is only bad for a few hours, students can wait out the storm. While it is inconvenient, it is safer to wait until stormy conditions have passed. If the storm is overnight, commuters may want to spend the night at one of their resident friend's dorms. 
It is important to communicate with your professors at the start of the semester and make them aware that you are a commuter. Not only is this important for when winter weather conditions arise, but also for the instances when your home life has to take priority, or you are running late. 
And for those that chose to drive through the bad weather, remember to drive slowly and pay attention to any ice that may be on the road. 
As always, if you have any questions, comments, or recommendations, you can leave a comment, email me at [email protected], or fill out this form. Stay safe, Hounds! 
Leave a Comment