Best and Worst Rom-Coms to Watch on Valentine's Day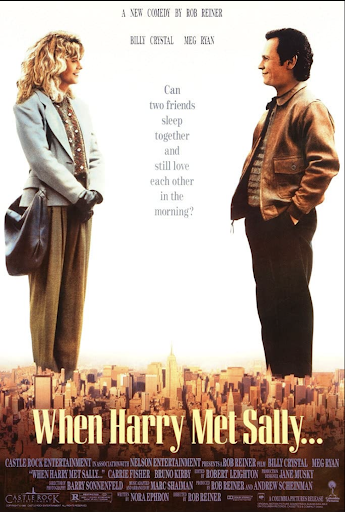 In this list, I've compiled the best and worst films I've watched near Valentine's Day over the years. I may be slightly biased because I have been in a happy relationship for four years, so I always want my romance films to end happily. I hope you enjoy the list and watch some of these iconic romantic comedies! 
"How to Lose a Guy in 10 Days" is a rom-com staple, and I could not recommend it more for Valentine's Day. An interesting premise with fantastic actors leaves almost nothing to be desired after watching. Although there are ups and downs, this film gets some bonus points for the notes of humor throughout and the happy ending.
"Silver Linings Playbook," is a darker approach to a romance film but effectively explores many important topics. The film addresses the themes of mental health, divorce, recovery, and budding love, while the well-known cast delivers a fantastic performance. I would recommend this film a thousand times if you're looking for a grungier romantic comedy. 
"When Harry Met Sally" is a classic romantic comedy, and it's a must-watch for Valentine's Day. The film is poetic, hilarious, and ironic, and I cannot recommend it enough. It's a feel-good movie that cannot go wrong, with touching moments sprinkled throughout. Despite its age compared to other films on this list, it still works well and has only gained charm throughout the years. 
"10 Things I Hate About You," is another romantic comedy must-watch, and I couldn't think of a better time than Valentine's Day. With a stacked cast, this film delivers humor, romance, and entertainment. Despite falling victim to the cliche bad boy who faked a romance until he actually fell in love trope, I really enjoyed watching and would recommend this film to any couple on Valentine's Day. 
"Mamma Mia!" is one of those movies that can pick you up from any bad mood. Although it's not necessarily based on Valentine's Day or love, it tells the story of generational relationships in a musical, romantic, and entertaining way. Best of all, you'll leave this film experience with absolutely no tears or sad feelings from the ending. 
"500 Days of Summer" broke my heart when I initially watched it. I love this film and would recommend it to anyone, but it might not be the best film to put someone in a good mood. The concept is honest and relatable for anyone who may be experiencing a breakup, but I would steer couples to watch a different Valentine's Day film. 
"The Notebook" is a stunning film but is not the best choice for Valentine's Day. I remember walking into the theater with my boyfriend, so excited that I would finally see the classic romance film. I left the theater aggressively sobbing and could not stop until about five minutes into the car ride home, which certainly would have been uncomfortable had I not been so familiar with my boyfriend. It also didn't help that my math teacher and many of my peers were in the same theater watching me, so I would steer clear of this film for the big day. 
View Comments(1)