Commuter Corner: When Your Valentine is Away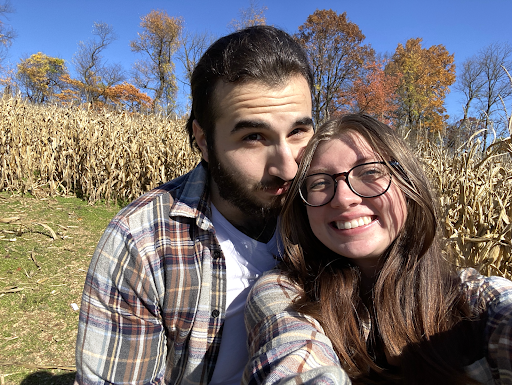 As a commuter, it can feel strange when your significant other is studying at a different University, however far away. This is especially true if the two of you began your relationship during high school. 
With Valentine's Day falling on a Tuesday this year, it is unlikely you will be able to see each other. So, here are some ways you can spend Valentine's Day together, apart. 
Make sure to start the day with a text or call to your partner with a sweet message reminding them how much you love and care about them. 
Virtual dates are great to plan! There is surprisingly a lot of versatility with these dates, and they can be customized to suit your interests as a couple. 
A classic is a movie date. You can both grab some popcorn and your other favorite movie snacks and sync your devices or use a watch party app. 
A dinner date is another classic. Set a budget and order your partner something local to their dorm and vice versa. FaceTime or video chat while you eat your dinners together and spend some quality time together. 
A date that my partner and I enjoy together is virtual escape rooms. There are many different free ones available with a simple google search. Make sure you have a lot of time; they can take hours to solve. 
There are many other activities you can do together while being separated. Think of what you love to do as a couple and try to adapt it to a virtual format! 
It's hard being separated from your partner on a day meant to celebrate your love, but try to make the best of it! 
If you choose to celebrate the weekend after Valentine's Day, don't forget to snag some of that discounted chocolate! 
As always, if you have any questions, comments, or suggestions, you can comment, email me @[email protected], or fill out this form!
View Comments (3)