How to Bae on a Budget
It's February fourteenth, and sales of chocolates, flowers, and teddy bears holding hearts skyrocket. But that doesn't have to be the case. Don't be afraid to be original! There are so many cute low-budget activities and dates that you can do with your Valentine.
1. Grocery Store Scavenger Hunt
Get in the car, put on some good music, and take a trip to your favorite grocery store. Once you enter the store, split up. Go down each aisle picking out your partner's favorite drinks and foods. Choose candy, chips, pretzels, popcorn, or any other snack you and your partner's heart desire. and surprise each other back home with a reveal.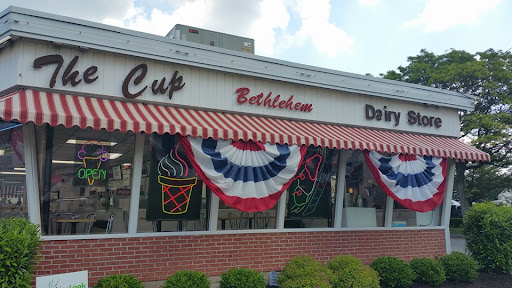 2. Ice cream at The Bethlehem Dairy Store
Craving some good old-fashioned ice cream with a side of history? Then look no further than The Bethlehem Dairy Store. Commonly referred to by the locals as The Cup, due to its original shape as a large milkshake cup, has been a Bethlehem staple for the past 85 years. With endless homemade flavors, take a walk back in time to the 1920s and experience a hometown dessert with good tunes, good flavors, and have a good time. Be sure to keep an eye out for their stands at Musikfest, in early August, in addition to a variety of other local festivals.
3. Get coffee at Bitty & Beau's
The Wright Family is truly a one-of-a-kind family. With mother Amy, father Ben, and children Lillie, Emma Grace, and twins Bitty & Beau. Lillie was born with autism and the twins both have down syndrome. Amy and Ben did not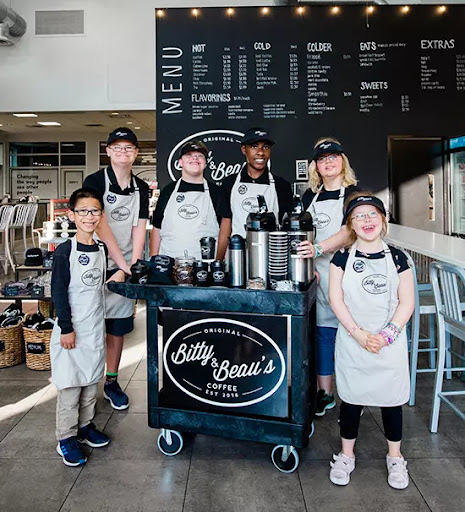 want their children to be trapped by a stigma for something they had no control over. Sadly over 80% of people with intellectual and developmental disabilities are unemployed nationwide. The Wrights believe that they could fix this problem. In January 2016, in Wilmington, NC the first Bitty & Beau's opened its doors. Employing 19 individuals with intellectual and developmental disabilities. Today, Bitty & Beau's Coffee has grown to over 23 shops across 12 states with over 400 employees. The coffee shop has also been featured on The Today Show, Rachael Ray, CNN, Harry, Good Morning America, Dr. Oz, HLN, People Magazine, and Southern Living Magazine. Founder, Amy Wright, was named 2017 CNN Hero of the Year. Bitty & Beau's Coffee is a great place to sit down, sip some coffee or tea, and relax.
Color Me Mine is a fun paint-your-own pottery studio that is welcome to people of all ages. Choose from their wide selection of ceramic items and paint it however you please. With 60 colors to choose from the sky is the limit for your creativity. Check out the website for prices!!
5. Themed Foods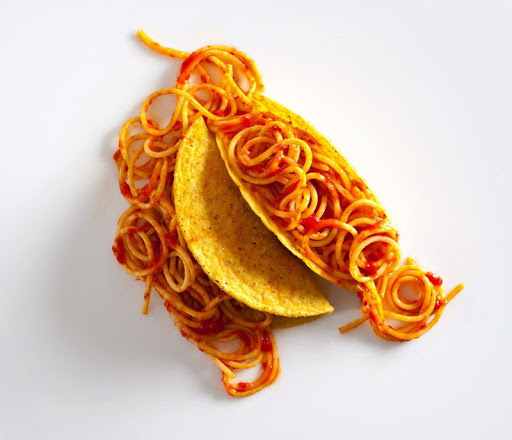 Pick your favorite movie or movie franchise and create a whole date night around it. Most Disney lovers will make a meal inspired by food from their favorite film, but you can do this with any movie. These recipes can easily be found online, but just to give you a head start, I have listed some great foods from films below for you to try for yourselves!
Lunch: Hit Me With Your Best Shallot Burger (Bob's Burgers)
Spaghetti Tacos (iCarly)
Mushu's Eggs and Rice (Mulan)
Dinner: Gumbo (Princess and the Frog)
 Spaghetti and Meatballs (Lady and The Tramp)
 Ratatouille (Ratatouille)
Dessert: Gooseberry Pie (Snow White and the Seven Dwarfs)
  Mint Sorbet (The Princess Diaries)
  Apple Strudel (Inglorious Bastards)
Leave a Comment