Why I Write: Mark Harris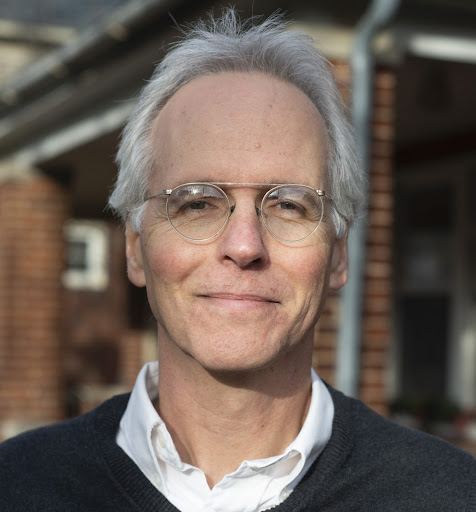 Mark Harris is an adjunct professor in the Department of English and Writing Arts at Moravian. He is a former environmental columnist with the Los Angeles Times Syndicate and the author of the book on natural burial, "Grave Matters." He is currently working on a book about green homebuilding. He earned a B.A. in English from Stetson University and an M.A. in English from the University of Chicago. 
What got you into writing?
I've always enjoyed the craft of writing, even if writing hasn't always come easy to me. I studied English in college and in graduate school, where I did academic writing. But at some point, I found popular, mainstream forms of writing – journalism, mostly – more appealing. That interest led me out of academia and into book publishing, where I came into contact with independent writers who wrote for mainstream audiences on environmental and social issues. I was an editor at the time but began to envision a future for myself as the freelance journalist I eventually became. 
Is there a specific person that helped foster your appreciation for writing?
I would say that my undergraduate English professor and mentor, Mike Raymond, was the first person to show me the deep value of writing. He helped me see that writing – both the act of reading and of putting words on the page – could help me find my way to a meaningful life. And then I saw that by writing and publishing I could help others do that same thing. 
What inspired you to become an environmental writer?
I spent a lot of time as a kid outdoors, a chunk of it on my grandparents' farm in southern Virginia. I was also a long-time Boy Scout. But I would say that the year I spent as a student at the University of Freiburg, in southwestern Germany, after college may have been more affecting. Freiburg, which is about the size of Allentown, is considered the greenest city in Europe. Streetcars, networks of bike and hiking trails, corner grocery stores, easy access to natural places, the cityscape built to human scale. My year there, rubbing shoulders with students who were in the university's forestry program and studying acid rain, showed me the importance of living more sustainably and how to actually do it. 
I became an environmental journalist a few years later, in the late 1980s, after learning about climate change, largely from reading Bill McKibben's book, "The End of Nature." It struck me then that climate change was the most important issue of our time. I was living in Chicago at the time, and the big Earth Day there in 1990 helped me decide to become a writer who would focus on how we can live more sustainably in the ways I'd first learned about in Freiburg. 
How do you feel about the stigmas that come with being an English major and finding jobs?
I understand the anxiety that comes from being an English major and of not having a clear trajectory to a career, as other majors do. But I believe that the ability to think critically, communicate clearly and in many different forms, work well with others, and work hard is always in demand. Those qualities don't just lead to a good job and career but a satisfying life. And the research shows that English majors may struggle to find that first job and even then start at a modest salary, but in the long run, they tend to earn more than those who graduated with more "practical" majors. 
And any advice for young writers?
I think the usual advice applies. Read a lot, and not just for content. Examine how the writer starts and ends a story, transitions from one idea to the next, from one paragraph to the next. Study the voice, the structure, the narrative thread. Then write a lot yourself, so you can create your own voice and discover your own subject matter. Seek feedback from people who will tell you the truth about the quality of your work. And be disciplined. Dedicate yourself to the craft. 
View Comments(1)