HUB Renovations: Construction Causing Disruptions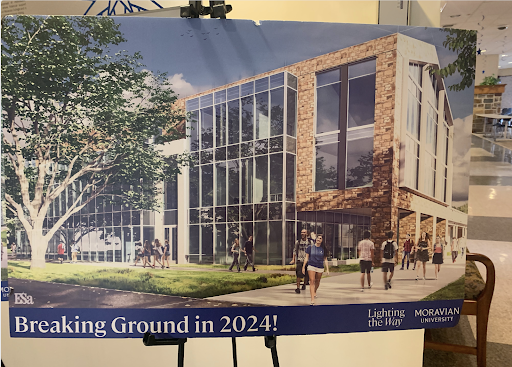 Construction of the new HUB will begin in May 2024 and will be completed for the Fall 2025 semester. That means that students will have to live and attend classes near an active construction zone for 16 months, which has many students concerned. Students will also still be utilizing Dining Services in the Star and B&G. 
Construction will occur during the day from 7:00 am until 4:00 pm. "This is the same schedule that was followed when the Health Science Building was constructed," said Amber Donato, associate director of planning and project management. 
Many students are concerned about the ways in which construction will affect their day-to-day activities. "It's already hard enough as a student on South having to come to North and travel around campus. When activities are moved into new spaces, it will be difficult to find. Having the space closed off to commuters will be hard for them to find, too" said English major Brooke Gormley '26. 
A Space Committee will determine which services are relocated where. "The Space Committee is still in the process of deciding where the various departments and functions will reside during the project," said Donato. 
Dining Services in the Star and B&G will not be relocated and will continue operating through the entirety of construction. It is anticipated that new, temporary entrances will be put into place for both the Star and B&G. 
The Facilities office will work with the contractor to minimize noise on important dates, such as exam weeks. The construction site will also be enclosed in a safety fence to guarantee the safety of all members of the campus. "This is our number one priority throughout the project," said Donato. 
Even with all of these precautions, students have many questions about the impacts on student life. "I'm confused about how student life isn't going to be affected," said English major Liz Kameen '26, Managing Editor. "The HUB is a big place for socialization, so where are people going to just hang out? I think the library will become a social place and classrooms will be overrun." she said. 
The University is confident in the contractors as they have completed this same job before at Swarthmore University. At Swarthmore, dining services also continued in the same building through construction.  
While there are still many questions up in the air for students, we can look forward to the results of the construction. The new HUB will improve student life on campus and provide many more amenities for students.
View Comments(1)