Rant of the Week: There's A Leprechaun In My Apartment!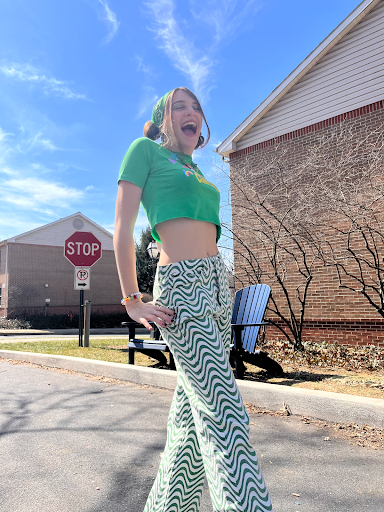 Saint Patrick's Day is regarded as one of the drunkest days of the year. Being inebriated can make people do silly and stupid things. However, that is no excuse for trespassing. As a student who lives near the volleyball courts, I was in the heat of the festivities that day. My room was a mere hop, skip, and jump away from the party. Being in the eye of the storm like that was actually quite exciting as I would classify myself as an introvert until you get to know me. 
As an introvert who does not drink or attend frat parties, I. . . this was an opportunity to interact with my fellow Greyhounds in a more relaxed atmosphere. As I previously stated, my residence is right where all the action was on Saturday, Mar. 18th. I found this to be convenient for bathroom runs and overall accessibility. I did not have to worry about having all my belongings with me because, with one swipe, I was back in my room. This easy access, however, was taken advantage of when people would see an open door and take it as an invitation. An unwarranted invitation to my and my roommates' home. Most of the time, we are absolutely chill with letting people use our facilities, but there is a difference between being nice and being a doormat. At one point, our toilet was clogged due to the excessive use of toilet paperfrom individuals who did not have to worry about paying for plumbing damage. 
Our belongings were touched, some were later found broken, and we even had a case of stolen food. This is ridiculous. We are all adults, and you are still responsible for yourself and your actions when using substances of any kind. I know that I personally felt extremely uncomfortable when I walked into my living room to find a stranger who neither my roommates nor I knew. The excuse of saying "it's a holiday" is, in simple terms, stupid. 
But the chaos was not only happening inside the residence halls but on the outside as well. 
When asked about the state of our campus after the Day-party was finished, , Todd Reedy '24 an environmental science major and USG sustainability representative said,  "Witnessing the general disregard for our campus as displayed through the mess that littered our campus after the St. Patrick's Day festivities, Moravian students need to be better. There isn't an excuse for trashing the University that we call home, and normalizing this behavior will only continue to harm our campus environment. It's our responsibility as Moravian University to honor the land that we're formulating our futures on. I only hope that in the future, we are more mindful of our actions and take the proper steps in ensuring that we're taking care of the land we call home, regardless of the circumstances. Take care of your waste, help others do their part, and keep our campus clean."
Walking around the broken glass left on the ground was definitely an inconvenience and danger for the students. Looking at the bigger picture, however, we need to remember we are a dog-friendly campus. Every day we have our furry friends and pup pals walking the campus. Please allow them to enjoy nature and our scenic campus without fear of a sliced paw.
Leave a Comment