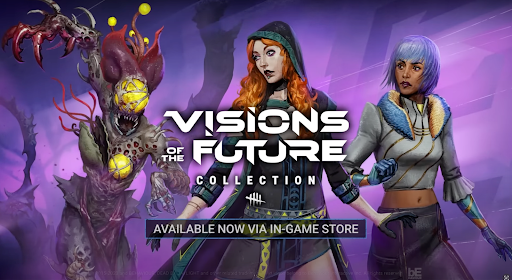 Hopefully, by the time you read this, the devs will have gained some sense and changed this disaster, and these words will be like a bad dream…
What comes to mind when you think of balance? Personally, I like to think of what the Behavior Interactive (BHVR) devs are doing when it comes to survivor reworks.
Let's talk about vaults. For those who don't understand, vaulting is when a survivor leaps over something–such as a ledge or a window–in an attempt to quickly shirk the killer. Survivors can either perform a normal vault (which is slower but makes no noise) or a fast vault (which is obviously faster and brings the survivor further, but with the consequence of a loud noise).
What's so significant about vaulting is that it is an escape tactic in the form of a swift, evasive attack that killers cannot replicate (with the exception of one killer, Legion). If a survivor is about to be hit but vaults over something, it buys them time due to the speed, distance, and the killer's inability to vault. A killer, in order to traverse a vault, cannot leap over it in survivor fashion; killers have to slowly step over vaults or find another way around. 
The thing is, survivor vaulting has been broken for a while now due to a lack of proper distance and terrible hitboxes. That one time a Trapper (one of DBD's original killers) downed me when I was already five feet away from the window I vaulted, specifically comes to mind. 
But then everything changed for the better! 
A while ago, BHVR finally buffed fast vaults, which increased the vault distance. This was extremely useful for survivor mains since hitboxes are broken in this game, especially with regard to knife killers. Ghostface and Michael shouldn't be able to slap you when you're already on the other side of a wall–they're using knives, not swords. After the buff, I believed my survivor gameplay would become just peachy. But then BHVR did something. Notice the italic–it was a bad something.
Again. 
Recently, the devs made the game-changing decision of nerfing the aforementioned buffed fast vault. Now, they're the same speed as regular vaults, which renders the fast vault completely useless. Why would you even have the option to perform a "fast" vault if it's the same speed as a regular one? It's quite simply ludicrous.
But that's not all. DBD players–I tell you that the BHVR balance issues get even worse. The long awaited addition of the new killer, Xenomorph, brought with it another problem. While Xenomorph gameplay is definitely fun, something has happened with the arrival of the killer that Bubba mains will be ecstatic about. If Xeno is directly in front of a hook and in crawler mode, it blocks survivor unhooking. I repeat: survivor unhooking cannot be done! Smells like a brand new camping tech to me. The greatest thing since insidious basement Bubba!
COSMETIC CORNER
Yay for Haddie! Yay for Zarina! Yay for Elodie! 
Does Feng have dozens of creative cosmetics while Haddie has basically none? Well, that's . . . true. But it's getting better! Haddie has had multiple beautiful new skins added to the game, and Feng…is still getting skins, but–we're not talking about that. 
Haddie's Fogchaser cosmetic set is absolutely stunning! The colors are gorgeous, and the hood is perfect. Also, the Deep Rift outfit (Abandoned Technology) is definitely one of the coolest sci-fi skins in the game. And speaking of sci-fi skins, have you heard of the new Visions of the Future collection?
Mikaela is getting a hooded science fantasy outfit–but if we're talking about survivors getting cosmetic justice, underrated queens Zarina and Elodie are also getting new sets! And of course, as a Nea main, I must mention that my girl is getting some new clothes too. As for killers, Hag and Spirit are having some sci-fi makeovers as well. With the introduction of End Transmission and now Alien, I'm loving the science fiction route DBD is taking!