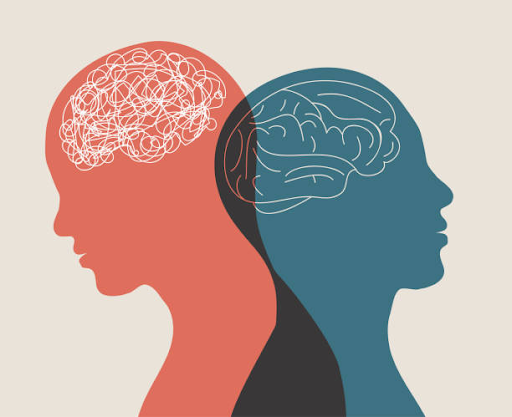 When I was in high school, I was given a single seminar on depression and suicide that wasn't even taken seriously. My health teacher treated the topics with apathy and my peers were just as disengaged as he was. Apart from that seminar, my school had virtually no other mental health resources for students to turn to. It wasn't like my school couldn't afford to have some resources, especially if it was spending money on new technology compared to other schools in the region. 
Yet, mental health was a softened subject, one that was watered down to colorful pamphlets at the guidance counselor's office. There wasn't a safe space for students to just emotionally recuperate or let their psyche take a break. There were no consistent affirmations on self-care from high-ranked administrative figures that claimed that an academic institution should feel like a second home for students.
In our "post" pandemic haze, mental health has been emphasized more than ever. Sensory safe spaces, the prevalence of trigger warnings, and wellness seminars have become much more mainstream since 2020. Specifically in schools, mental wellness has been taken much more seriously with more public institutions opting for mental health teaching. 
The future for youth mental health seems brighter considering the Biden administration is supplying $200 million dollars more in funding for mental health resources. But, this wasn't the case before the pandemic. Mental health funding was there but it wasn't prioritized the way it is now. Why was it so embedded in our school system to not give mental health the care it deserves? Why did it take a whole pandemic for schools to give mental health the consideration it deserves? 
Obviously, the pandemic severely affected mental health. The deluge of anxiety, depression, and mental illnesses was too insurmountable to ignore, and more than ever are schools putting funding in accommodations and safe spaces. Before this, mental health care in our education system was inequitable. Public education itself is already inequitable throughout the country but this pandemic has changed that. Suddenly, the federal government can provide services and give an iota of care to the well-being of students. 
All this being said, I'm so glad colleges and universities like Moravian have a sufficient counseling program that goes above and beyond to give the necessary mental health support. Coming to college, I was spellbound by the abundance of mental health advocacy and resources and the ways in which the university observes and takes Suicide Prevention Month seriously. 
The Counseling Center staff at Moravian not only offers these programs but also has on-campus – and frankly underutilized – wellness workshops that give students extra tools to navigate their variably stressful lives. But, this is a privilege even if I am technically paying for it. I think about people around my age who don't have these resources or an outreach system that they can turn to. 
This all sounds like I'm angry, but on the contrary, I'm glad that we've gotten to the point where we can dismantle mental health stigma in schools and have discussions and seminars more openly. More importantly, I'm glad we can deviate from the notion that mental illnesses are "grotesqueries" and can be talked about more freely. I'm glad therapy is (slowly) becoming less of a luxury, especially for marginalized groups, and that academic institutions are going beyond the bare minimum to provide for their students. 
My frustration lies in the fact that it took a global pandemic for schools to start thinking about the mental well-being of their students. I'm well aware that many schools in the country are still underfunded and understaffed. I'm also aware that such schools probably don't have the means to have a clinical psychologist in their institutions or direct outreach to St. Luke's, for instance. 
And yes, I am aware that there were schools trying to do something about mental health care and putting some effort in. But, the schools that did have the means and could supply resources but chose not to are the ones that I have deep anger with. I
It's the previously misused federal funding that I have an issue with and the fact that there could've been preventative measures taken leading to the pandemic and its "aftermath."