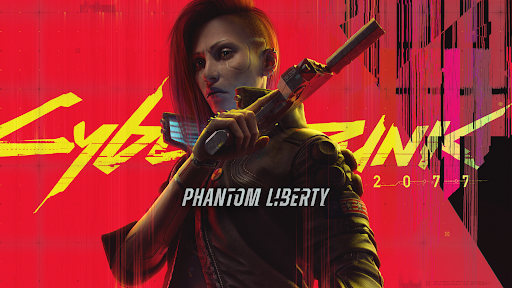 Since the launch of Cyberpunk 2077, talk of an almost mythical expansion that would fix all the game's problems became more and more common. After years of leaks, hype, and buildup, Phantom Liberty is finally here.
I won't lie; out of all of the absolutely amazing games to come out this year, this was my most anticipated release of all. Cyberpunk 2077 was always one of my favorite games, even at launch, so to finally be able to bid these characters farewell after nearly three years has been something I have been eagerly anticipating.
So, how does Phantom Liberty live up to all the hype and anticipation?
Not only does it meet expectations, but it exceeds them so far that it is not just the best expansion ever made for a video game but also one of the best narratives in any game, period.
Phantom Liberty is exceptional in nearly every regard, and it now raises the bar for any downloadable content (DLC) or expansions going forward. The developers, CD Projekt Red, already made the two best expansions of all time with their previous game, The Witcher 3, and yet they somehow have topped themselves again.
The soundtrack of the base game is already one of my favorites in any medium, but this just amps it up to 11. Composer P.T. Adamcyk just knocks it out of the park here by delivering a multitude of incredibly raw and emotional tracks. 
I also can't get over the theme song of the expansion, aptly named Phantom Liberty. With vocals from Dawid Podsiadło, the song perfectly compliments the themes and tone of the expansion while also mixing the traditional electronic melodies of Cyberpunk and tunes that sound like they are straight out of a James Bond flick. 
Phantom Liberty brings players to the dilapidated district of Dogtown, which is controlled by a mini-military dictator, Kurt Hansen. Dogtown exists as a separate entity from Night City with no corporations or police allowed. Instead, Hansen controls this district with an iron fist thanks to his advanced militia, Barghest.
Cyberpunk 2077 already had some of the best graphics and art direction in any video game, but Dogtown looks absolutely stunning, and it elevates the already astounding graphics. The streets look almost post-apocalyptic, but once you navigate through the underworld dealings of this district, you will encounter some of the most lavish and pristine interiors in the whole game. Despite being relatively small in terms of square mileage, Dogtown is far from a one-trick pony.
I started a new playthrough of the main game thanks to the new 2.0 update that overhauls nearly everything about the game, but I started Phantom Liberty immediately after I got to the point where I could start it. To say the least, I was not prepared for the challenges that awaited me.
This expansion is surprisingly difficult compared to the rest of the game, so I would recommend waiting to play this until you are a decent way through the game. This expansion sends much more and much harder enemies your way, which makes for a fun and engaging challenge and a breath of fresh air from the relatively easy main game.
I was also pleasantly surprised to find out that Phantom Liberty is roughly the same length as the main story. With the new ending to the base game that exists separately for the rest, you essentially have an entirely new (and honestly better) campaign. 
Taking inspiration from spy thrillers like James Bond and Mission Impossible, this story thrusts you into a world of political intrigue where you come between numerous competing factions who are all vying for one goal.
I'll be honest: I was a little hesitant about this being a spy-thriller because I worried that it would take away from the sense of intimacy and growth the characters have in the main story in favor of plot-focused spy shenanigans.
While the story definitely utilizes a lot of spy tropes, like silenced weapons, cool gadgets, a casino scene, and more, it doesn't exist in service to the genre and in fact, subverts it in some ways. 
The expansion opens with the president of the New United States of America (NUSA) crashing into Dogtown, and it's your job to get her out of this hellscape where everyone, and I mean everyone, is gunning after her head. 
The opening is wild, action-packed, and exciting, providing one of the best action set pieces in a game already filled with them. Although, I will admit, the game slows down considerably from there so don't expect this expansion to be all action because that's not the aim of this story. 
Phantom Liberty very much takes a slow-burn approach with its narrative, but it does an excellent job at staying engaging due to its excellent characters and writing.
Let's just address the elephant in the room: Idris Elba has been all over the marketing of this expansion, similar to how Keanu Reeves was for the main game. He plays an NUSA spy, Solomon Reed, who is essentially a co-protagonist because of how important he is and how much screen time he has.
To say the least, Elba absolutely kills it in this role. There were many concerns with a famous Hollywood actor distracting from the experience, but I am happy to report that Elba delivers an incredible performance that is one of his best to date. He absolutely chews up every scene he is in and presents such a layered and tragic character that I can't help but empathize with him even when he reasonably should be kept at arm's length.
He's not the only celebrity guest here, though. Keanu Reeves makes his return as the legendary rockerboy Johnny Silverhand, and he is also phenomenal. In fact, he is even better than he is in the main game because this story lends itself to showing a much more reflective and introspective side of Johnny that you don't really see until the end of the main game. This was already his career-high performance, and Phantom Liberty only solidified it.
The rest of the cast is also absolutely fantastic. Minji Chang, as Songbird, lies at the crux of this story and gives it a concrete emotional anchor. She is one of the best hackers in the world and is the key to the entire story. Saying more would spoil the story, but to say the least, there is much more under the hood than there initially seems.
Cherami Leigh also kills it once again as the female version of the protagonist, V. She was already the standout performance in the original game, and she is even better here. V has become one of my favorite protagonists in all of gaming in large part to Leigh's excellent performance along with the extremely personal conflict that surrounds the character.
Similar to the main game, this has a lot of style and bravado, and many other games would easily get swept up in all that noise, but, in typical CD Projekt Red fashion, they still manage to tell an immensely impactful and resonant story that sticks with you long after the credits roll.
At first glance, this could be seen as just an action-espionage thriller, but at its core, it's a character drama that expands upon the themes of the main game.
The base game tackles the destructive effects of ultra-powerful corporations under late capitalism and how they will just take more and more until people are left fighting for their very souls. Phantom Liberty shifts the focus to the corrupt US government and how it is just as evil and just as responsible for the effects of late capitalism and corporate exploitation.
In the words of series creator Mike Pondsmith, "Cyberpunk is not about saving the world, it's about saving yourself."
This story helps to contextualize and provide more weight to the main game which makes the game even more impactful than it already is. While it is a separate campaign from the main story, it feels like an essential piece of the puzzle that gives needed development to both V and Johnny Silverhand.
I will say, the side content was mildly disappointing. The side missions were simply not as good as the main game and did not tackle many thought-provoking topics, which was surprising considering how they were the highlight of the main game. The shorter side missions, called gigs, were a noticeable step up from the original, with each providing some kind of interesting dilemma that gives them more weight. 
Cyberpunk 2077: Phantom Liberty now sets the gold standard for what it means to be a video game expansion because it's not only a meaningful evolution of the game's gameplay and story, but it feels like it completes and enhances what was already there. I now cannot imagine this game without Phantom Liberty because it just makes the overall narrative all the more engaging and impactful. 
Score: 9.5/10