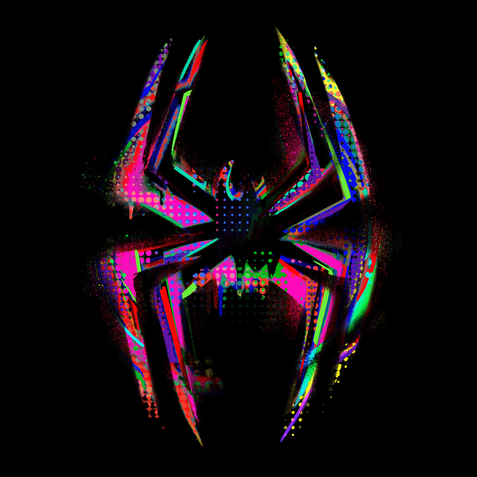 I don't often review movie soundtracks, but I sincerely mean it when I say that Metro Boomin's Spider-Man: Across The Spider-Verse soundtrack masterfully captures the multidimensional majesty of the film and enhances the characteristic spirit of Spider-Man with songs featured in the film and inspired by the film. An artistically sensational film like Across the Spider-Verse deserves a tight collection of trap anthems that reflect the continuum of experience and identity of Miles Morales and also the most integral relationships that he forms.
An opener like Annihilate epitomizes the kaleidoscopic dimensions of the Spider-Verse. 
With renowned rap names like Swae Lee, Lil Wayne, and Offset each offering heroic verses, the track cements the potent badassery of Spider-Man. Filled with enigmatic synths, it's such an infectious piece of glitch trap that matches a landscape the neon nightscape that Miles Morales swings to and fro to follow Gwen Stacy. 
Am I Dreaming, with its lush string-synth fusion, reflects the trials of Miles. A$AP Rocky's striking verse traces the trajectory and spectrum of lived experiences that make him "One-of-a-kind, one of one, the only one," which translates to Miles' defiance. Roisee, meanwhile, ponders on isolation when she sings"Is there more like us?" and deeply reflects the dreamlike realization of not being alone; in the context of the movie, it relates to the unfathomably vast Spider-Verse. 
While far from a sour track, the emo psychedelia of All the Way Live feels a little too subdued for the cinematic panache of this soundtrack. Lil Uzi and Future both deliver melodic verses but if they were supported by a slightly punchier instrumental, I feel their verses would resonate harder. However, Danger compensates for the lack of punchiness through its portrayals of animalistic anxiety and feeling caged. Offset's hypnotic cadence and animated adlibs paired with J.I.D's flared flow embody the dangers that Miles finds himself in.
The ghostly, melodious Hummingbird introduces not only the rift between Miles and his parents, but also unearths the unspoken longing between Miles and Gwen Stacy, especially when they meet again. James Blake croons soulfully over trap-infused piano passages when describing Gwen as Miles' hummingbird, a spiritual symbol of happiness and needed change. Calling also explores Miles and Gwen's relationship with Swae Lee, NAV, and A Boogie Wit Da Hoodie, relaying their spectrum of romantic experiences from doubt to sacrifice for a beloved partner. 
Silk and Cologne is imbued with a Latin-RnB flair and is a great conveyance of Miles' Afro-Latin identity and the liveliness of cultural mixtures. Moreover, it jives smoothly with Miles' complex relationship with his parents that the movie explores. 
Coi Leray's lovesick sing-rapping on Self Love reflects Gwen's intricate feelings towards Miles and her lonesome dimensional journey of belonging. The low-keyed balladry of the track evokes the sentimentality of Gwen being "a really long way from suburbia," aching from being away from not only Miles but her dad, too.
Home really crackles with yearnful homesickness and the lonesome complexities of Miles' (hidden) identity. Lil Uzi's melancholic autotuned crooning translates to Miles' dejection and grappling with a sense of belonging. 
Nonviolent Communications offers masterful verses from James Blake, A$AP Rocky, and even 21 Savage on the values of trust and love when you're trying to figure yourself out. With subtle lyrical references to the 2002 Spider-Man movie, it fittingly winds down the last leg of the soundtrack, especially with the dialogistic transition to Givin' Up. 
Nas concludes this theatrically formidable soundtrack with a flavorful eclectic mix of old-school style with glam-trap psychedelia on Nas Morales. In just under three minutes, a track like this circles back to the intricate canon of Spider-Man, from the signature urban swagger to the critical expectations and sacrifices.