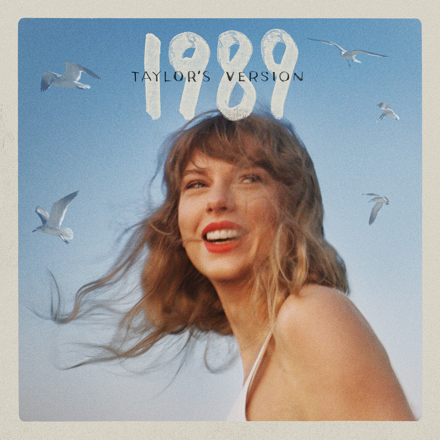 On Friday, Oct. 27, 1989 (Taylor's Version) was released, coming nine years after the original. This album was her first pop release and one of her most widely listened to, making the re-recording a much-anticipated release since it was announced in August. 
The album includes five "From the Vault" tracks that were written with the original album but didn't make the cut the first time around. The deluxe version of the album also includes Bad Blood (Feat. Kendrick Lamar) (Taylor's Version). This was yet another anticipated release from Swifties as Lamar's line "You forgive, you forget, but you never let it go" is a widely popular fan chant during Swift's The Era's Tour. 
The opening track, Welcome to New York brought back all the nostalgia from when I first listened to the album. My personal favorites of the re-recorded songs have to be Out of the Woods and I Know Places. 
Throughout the original songs, only subtle changes were made. I'm not sure why, but this re-recording felt better produced; something about the songs just felt crisper and clearer for some reason. 
The Vault tracks are some of my favorites from all of her re-recordings thus far. I've heard some people say they sound like they belong on Midnights and not 1989 (Taylor's Version), which probably stems from Swift producing with Jack Antonoff, but I love them either way. The meaning behind the Vault songs is truly what holds them together with the rest of the album, which is more important when trying to capture an era of Swift's musical career and life at that time. 
Many of the Vault songs are 'sister songs' to the original songs. "Slut!" and Blank Space both address the conversations in the media about Swift's dating life. She most likely chose to put only one of these songs on the album to maintain variety. 
The title of "Slut!" is more vulgar than most of Swift's music and titles at the time of 1989's release. With these re-recordings, fans are now able to see a more authentic side to Swift's music. She is no longer at an age where she has to protect her image of 'purity' within the media. 
Is it Over Now? is a sister song to Out of the Woods and I Wish You Would, they all discuss a relationship that Swift was struggling to end. This is yet another more 'crass' song that is more vulnerable. Swift discusses insecurities and anger at the flings her partner was seeing, saying that person, "searched in every model's bed for something greater." 
Say Don't Go was probably my least memorable Vault track. It sounded very similar to the other Vault tracks and also had a similar theme. While all the Vault songs are very good and I did like this song, it just fell behind the other Vault tracks. 
Now That We Don't Talk is the most relatable song on the album for me by far. While Swift is writing about a relationship, I found so much resonance in the song from a friendship standpoint. The line "I called my mom, she said that it was for the best" is definitely a life experience I have had when losing a friendship, and Swift captured these feelings perfectly. 
Suburban Legends was probably my least favorite Vault track. As I was re-listening to the Vault tracks to write this review, I felt as though I completely forgot I had listened to this song at all until about 35 seconds in. It's not a bad song by any means, but it just didn't stick with me personally. 
Overall, "Slut!" and Now that We Don't Talk were my favorite Vault tracks, and Is It Over Now? was another track I loved. 
With the rerecording, 1989 got a rebrand as well. Originally, fans interpreted the album as a New York City album, especially considering Welcome to New York. Yet it came as a surprise when 1989 (Taylor's Version) was promoted as a beach album, with the photo shoot being primarily pictures of Swift on a beach. Although this makes sense when you consider the fact that Swift said she views "Slut!" as a California album. 
While the Vault tracks sing about similar events, they entirely shifted the experience of listening to the album and created a whole new visual experience for fans to enjoy. 
I loved hearing one of my favorite Taylor Swift albums come back to life with more mature and controlled vocals and I feel the Vault tracks created a new experience that wasn't present with the original album.
Overall, I rate the album a 9/10!