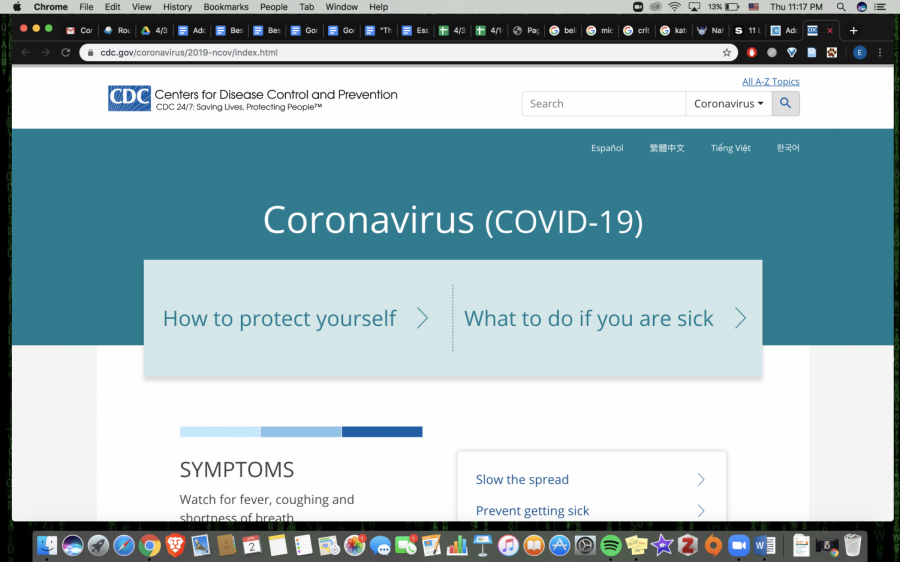 Brooke Santy, Reporter
April 2, 2020 • No Comments
With all the news concerning COVID-19, how can anyone be sure that the information they're reading, hearing, or watching is actually accurate?  Different news stations have different views. Politicians and government officials' opinions across the country vary.   Who to believe? Where are the real facts? These are all legitimate -- and vital -- questions to be asking during this pandemic. Below...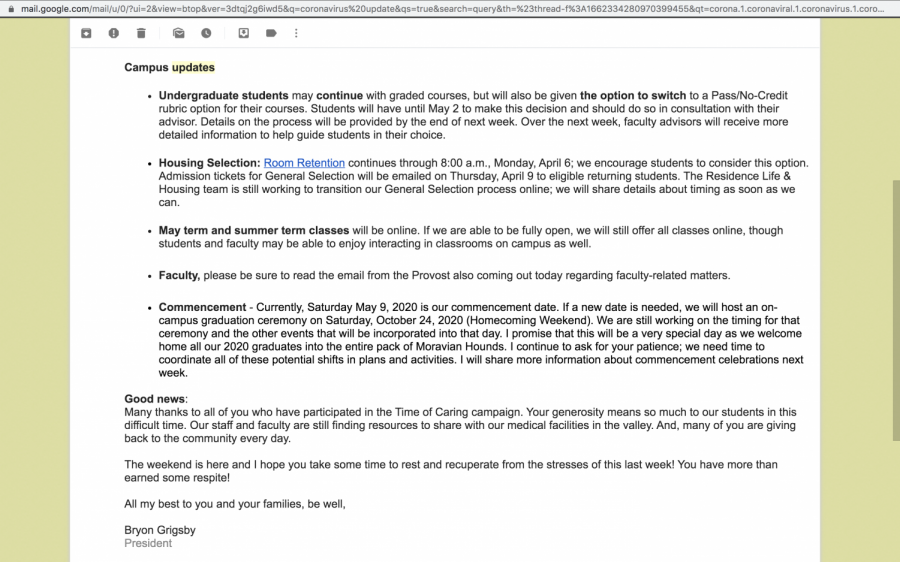 Elizabeth Horn, Editor-In-Chief
April 2, 2020 • No Comments
Many students have been feeling the effects of moving classes online.  Whether it is an increased number of assignments to make up for the lack of class discussion or just a general disconnect from not meeting with faculty and peers in person, some students are finding they can't do their best work from home.  To help address this issue, a number of Moravian students have asked the College...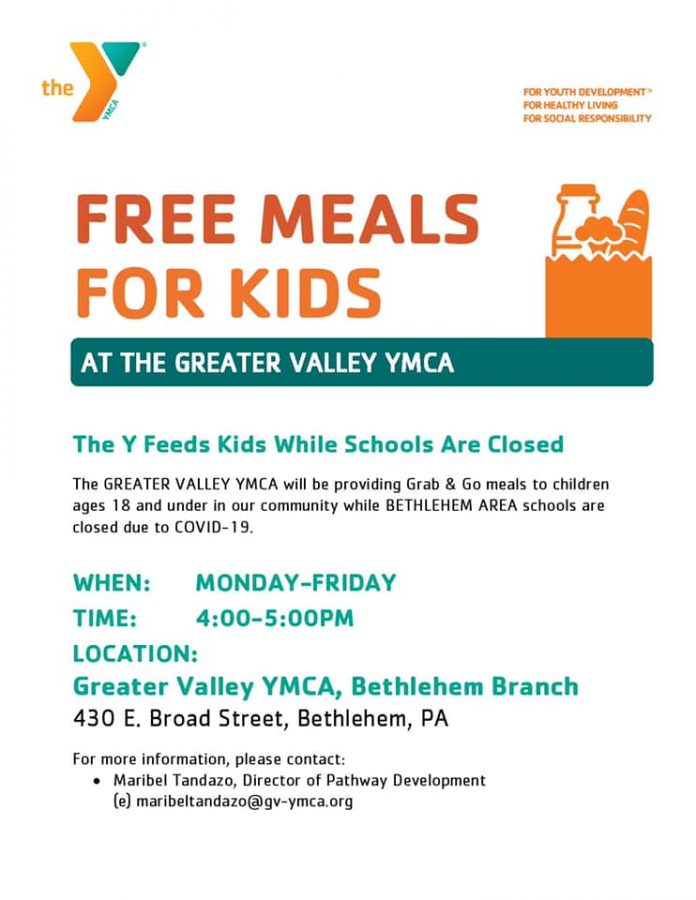 Victoria Ritter, Video & Slideshow Editor
April 2, 2020 • No Comments
In light of the recent COVID-19 pandemic , multiple volunteer opportunities have been canceled or postponed until further notice. Communities, including Moravian, are suffering due to lack of supplies and necessities.  We've...
Recent Community Stories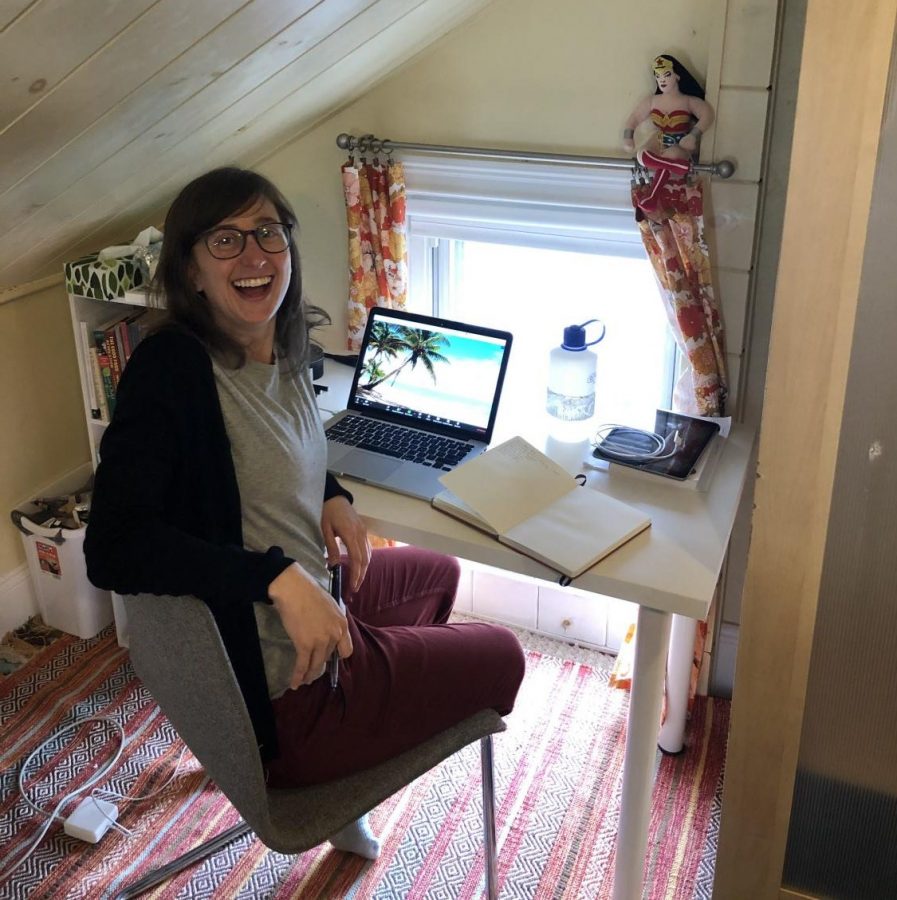 Dietlinde Heilmayr, Guest Writer, Professor
March 26, 2020 • 1 Comment
People's capacity to cope in times of uncertainty vary—no one enjoys facing uncertainty, but some of us can handle it better than others. I, without a doubt, fall into the category of the "others,"...
Want to be a part of history? Fill out our poll here to be featured on our website and be archived for when future generations study our experience here. Be sure to tell your story!
Email [email protected] with any questions.
We're moving to weekly updates!
Due to the constant coverage of the COVID-19 outbreak and to keep the Moravian community connected, we are moving our refreshes to every Friday instead of every other Friday! Be sure to check back often for more content!
If you would like to write for The Comenian or have a story for us, please feel free to contact us at [email protected]!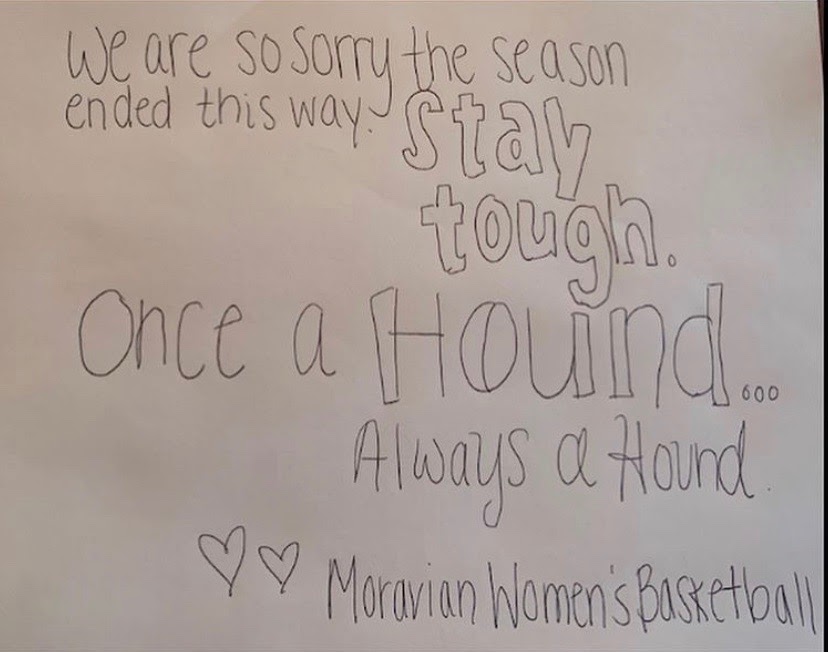 Brooke Santy, Reporter
April 2, 2020
After the news broke that all spring sports would be cancelled because of the coronavirus, the Moravian College Women's basketball players hand-wrote letters of support to all the spring athletes who'd lost their seasons.  "We wanted [them] to know that they...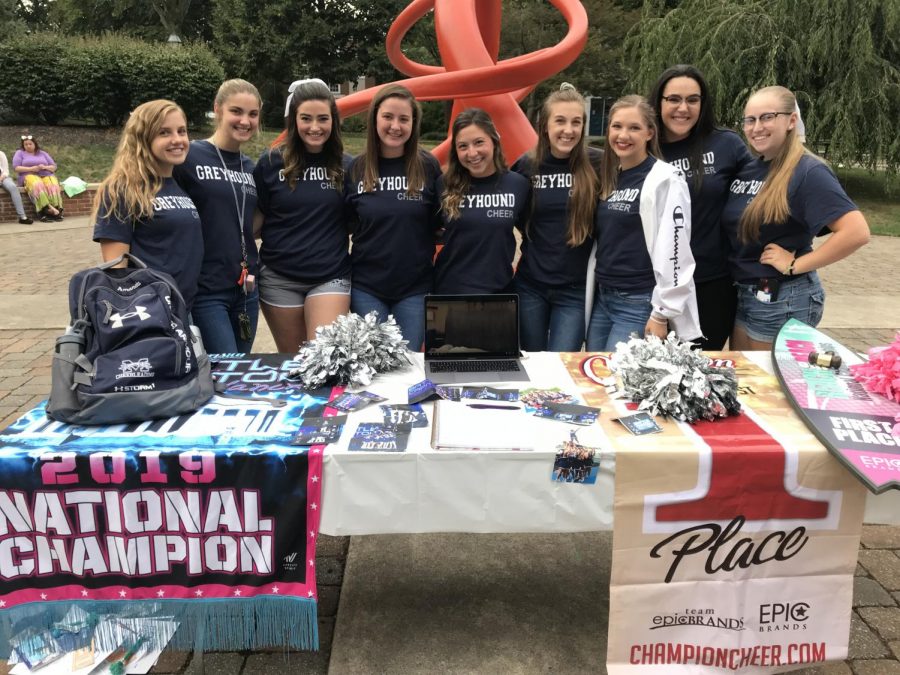 Ryan Morse, Reporter
March 19, 2020
Whether you are a division three athlete, a hopeful NBA pro looking for a chance to impress scouts at March Madness or Tiger Woods looking to repeat as Masters champion, one thing is for sure -- none of these events will be taking place. The coronavirus is running rampant...