NASCAR Holds iRacing Events Amid Coronavirus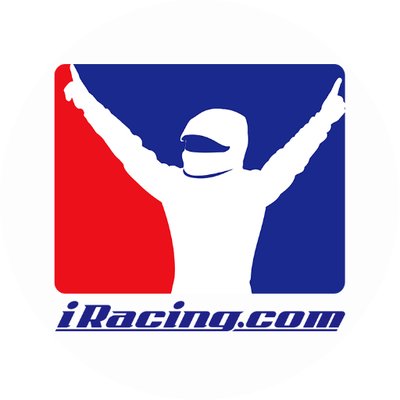 It's been at least a month since most sports seasons were postponed or cancelled due to the coronavirus. NASCAR is on hold until at least May, but has tried to create some semblance of normalcy by hosting iRacing events. 
iRacing is a computer simulation that allows players to drive around virtual NASCAR tracks. These simulations are so real that drivers experience tire wear, can wreck, and be damaged by contact with other cars (or the wall) like they do on real tracks. 
However, there are some obvious differences between iRacing and actual stock car racing. The first being that the races are shorter and faster. In some race formats, drivers can get an automatic reset or two if they completely destroy their car. 
iRacing has been around for some time, and there are drivers that do iRacing for a living. However, with the coronavirus, NASCAR and IndyCar drivers have started participating in these iRacing events as well. 
Some of these participants have retired from real racing and are still participating in the virtual fun, such as Dale Earnhardt Jr. and Bobby LaBonte. Other drivers, like Chase Elliott and John Hunter Nemecheck, are active drivers in different racing series. 
NASCAR broadcast its first iRacing Pro Invitational Race at the virtual Homestead-Miami Speedway on March 22 on FS1. These events have been held each Sunday since then, excluding Easter Sunday. 
The next iRacing event will be held on Sunday, April 26 at virtual Talladega Superspeedway at 1 p.m. EST.
Mike Joy, Jeff Gordon, and Larry McReynolds will serve as analysts for the event, just like they do for in-person racing events. The pre-race events are still being held as well, with different people offering the invocation, national anthem, and driver command from remote locations. 
Clint Bowyer, a current NASCAR driver, has been serving as an in-car analyst, despite what that means for his ability to race well. Bowyer discusses the differences between iRacing and NASCAR racing while trying to compete in the event. 
Many current NASCAR drivers, Bowyer included, had not participated in iRacing before March and are still adjusting to the changes. Alex Bowman even went as far as blaming his wreck on his dog. William Byron, on the other hand, used to do iRacing professionally before he became a NASCAR driver and has won two of the four races so far. 
Despite some of the difficulty in transitioning to iRacing, these drivers are having fun with it. Many of them are live-Tweeting while driving and others are racing in slippers or shorts, a big change from their usual fire suits. 
If you're missing NASCAR or just want another way to pass the time, be sure to check out the iRacing event on April 26 at 1 p.m. EST!