Faculty Picks: A Summer of Books, Movies, Films, and Music
With summer creeping up on us, many of us will have much more time on our hands for something besides homework (plus, quarantine makes us even less busy). To get you excited about summer reading and entertainment, we asked Moravian professors, administrators, and staff to give us their recommendations.
We will continue to update this article with more suggestions, so be sure to check back!
Books
Dr. Joyce Hinnefeld:
"Exit West" by Mohsin Hamid. Because this novel will surprise you with the turns it takes, and with its ultimate view of a possible future for our planet.
"How to Do Nothing: Resisting the Attention Economy" by Jenny Odell. Because in the months and years ahead, walking away from screens is going to become a crucial act of resistance.
"The Book of Delights" by Ross Gay. Because everyone should read Ross Gay, and this book is an important reminder to keep looking for joy.
Dr. Claudia Mesa: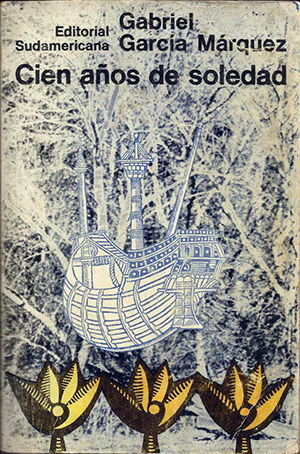 First published in 1967, "One Hundred Years of Solitude" ("Cien años de soledad") is perhaps the most astonishing novel among the many amazing works of Colombian Nobel Prize Winner Gabriel García Márquez. Written in the style of magic realism, "One Hundred Years" tells the story of the Buendía family over the period of seven generations. In the utopian town of Macondo, readers find episodes of love and violence, thousands of yellow butterflies and miniature gold fishes, floods and tropical storms, and even a hurricane of unprecedented proportions that destroys the entire city. The novel's memorable beginning reads as follows:
"Muchos años después, frente al pelotón de fusilamiento, el coronel Aureliano Buendía había de recordar aquella tarde remota en que su padre lo llevó a conocer el hielo."
"Many years later, as he faced the firing squad, Colonel Aureliano Buendía was to remember that distant afternoon when his father took him to discover ice."
Read it in English or even better in Spanish: nothing will ever replace the original. It is a wonderful summer reading and if you get into his style, perhaps continue with "Love in the Times of Cholera" (1985) a novel so appropriate for the time in which we live. 
Films
Dr. Joyce Hinnefeld
Three films to see for what they say the ever-worsening class divide: 
"Sorry to Bother You," written and directed by Boots Riley
"Knives Out," written and directed by Rian Johnson
"Parasite," directed and co-written by bong Joon-ho (Yes, it's a horror film—and I normally shy away from horror. But it's so well done.)
Music 
Dr. Joyce Hinnefeld