Applying to Law School Has Become Stricter During the Pandemic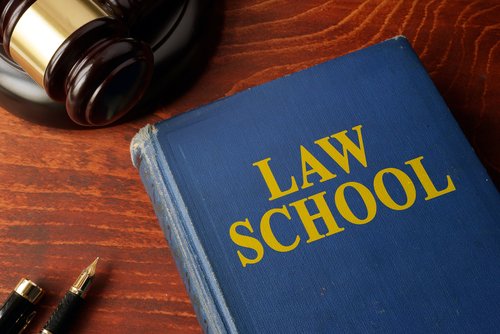 The competition for students applying to law school is historically stiff.  This year the competition is expected to be even more so and may even require non-law school-related alternative options. 
As a current law school applicant, I have already accepted the general notion that, along with other things, the process would be increasingly competitive this year due to COVID-19, a more dynamic job market, and increased number of applicants.
I was directly told by pre-law advisors (from outside of Moravian College), law school admissions counselors, and other inside sources that there would be more applicants, fewer scholarships, and possibly even fewer admissions than in the past. 
The Rutgers Law School Admissions Officer Amy Timko last month even shared with Phi Alpha Delta, Moravian's pre-law society, that Rutgers this year had received almost double the number of applications than in 2019.
Personally, I have already begun to question how these projections will impact me, if law schools will accept more or fewer students to accommodate for these factors, and how the coronavirus pandemic will impact the application process.
One thing the COVID-19 pandemic has helped me with is time management, clarity, and the ability to write about my experiences at this time. It has forced me to take classes online and to protect those I love and the senior citizens I care for. It has given me clarity and an appreciation for how blessed I am and of my ability to make a direct impact on anyone. Finally, the pandemic has helped me condense this madness into words which are reflected in my personal statements and other essays.
So far, I have been granted a great scholarship at a high-reach school, denied admission to my safety school, and wait-listed at a top 30 school. 
I can't say that the projections about the competitiveness of the application process this year from my advisors will turn out to be true. They may be for other schools, other applicants with different scores, or even later applications, but the projected difficulty of the applicant pool will not be known until the conclusion of the admission cycle. 
The scary thing is even though I am fortunate enough to be offered admission already, I cannot know that my dreams of becoming an attorney will come true.
As we can see in the media and on our own campus, COVID-19 has not gone away and will have lasting impacts on our society and will certainly impact law school in some way. Even if I accept admission, what will my first year of law school look like? Will it be virtual? Will there be job and internship opportunities? 
And because I can't be sure about my admissions, I feel I need to formulate a backup plan. What to do? Do I get a random job or take a gap year, or take a legal internship to continue my resume? 
The high uncertainty of this time calls for flexibility and a backup plan, even if it means putting my dreams on hold. I'm hoping that will not be the case, but as with everything in the age of COVID, I just can't be sure.
Leave a Comment