Moravian's Nursing Society Works to Help Ukraine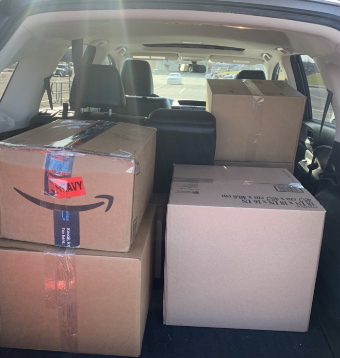 During the month of March, Moravian's Upsilon Alpha Sigma Nursing Honor Society collected items to donate to those affected by the war in Ukraine.
The honor society requested donations of personal hygiene products, over-the-counter medications, medical supplies, and non-perishable food items. These items were collected until March 18th at the HUB desk, as well as the nursing office located inside of the Sally. 
On April 7th they will be hosting another round of collections. 
The donations they've collect to date were delivered to the Holy Assumption of the Virgin Mary Ukrainian Church in Northampton, which will send the items directly to Ukraine. 
High schools and colleges around Pennsylvania, such as Abington Heights High School, located about an hour and a half away from Bethlehem,  also collected donations for Ukraine. 
So far, Moravian had collected more than six large boxes of donations. 
The Moravian Sigma Nursing Honor Society was able to do this with the support of the board of directors, the Honor Society members, and Moravian faculty, students, and staff.

Leave a Comment