The Albums That Soundtracked My College Years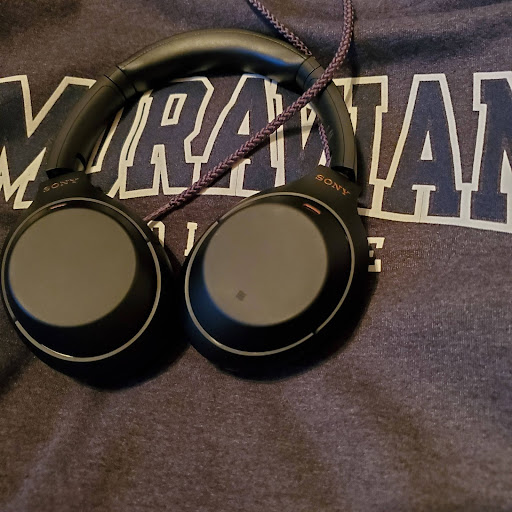 Music has always been one of the biggest sources of joy in my life. From listening to it, to collecting it on vinyl, to making my own, to minoring in it, music made my last four years at Moravian infinitely better.
I've been reviewing music for The Comenian for a few years, but I'd like to cap off my music-related articles before graduation with an ode to the albums that defined my college years. 
These are the albums that got me through those late-night homework sessions, treacherous walks up from the commuter lot, mental breakdowns, and otherwise difficult situations when they arose.
It wasn't all bad, though. Some of these albums also provided the music that heightened the brightest and happiest moments of my college years.
I limited this list to albums that came out between September 2018 and December 2021 so as to cover only albums that were released while I was in college. 
Without further ado, here are the albums that most prominently soundtracked my college years in no particular order: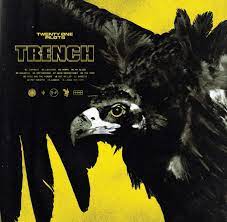 "Trench" by Twenty One Pilots – October 5, 2018
"Trench" is my favorite album. Hardly a week of my life goes by without listening to either one or every song on this album. It never fails to instantly transport me to the fictional world that Tyler Joseph and Josh Dun have so carefully crafted. The range of sounds, the memorable hooks, and some fantastic production keep me coming back to this project day after day. This album means more to me than I can really put into words.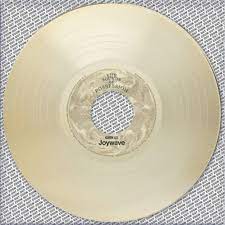 "Possession" by Joywave – March 13, 2020
"Possession" came out just one day before the world went on lockdown yet it became my go-to quarantine record as many of its lyrical themes remained painfully through the rest of 2020. This album is about the need for distraction, the current political climate, and the otherwise uncomfortable moments of human life. "Possession" is responsible for some of the most memorable choruses of the year for me. It also has impeccable production with songs that hit harder than a punch to the gut. Honorable Mention: 2022's "Cleanse."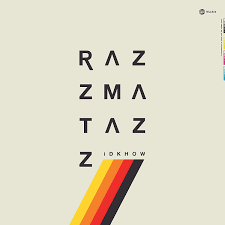 "Razzmatazz" by I DON'T KNOW HOW BUT THEY FOUND ME – October 23, 2020
"Razzmatazz" was one of my most anticipated albums of 2020 as someone who has been following IDKHOW since their inception. Suffice to say, the duo didn't disappoint with their debut album. The band's style of lyrically compelling yet dance-worthy electronic jams shines through on this satisfying and occasionally heartfelt listen. They perfectly combine modern production with songs that have a vintage feel to them, in part thanks to their distinctive visual identity.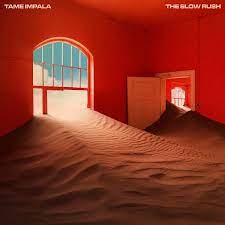 "The Slow Rush" by Tame Impala – February 14, 2020
Kevin Parker's follow-up to the impeccable Currents sees the producing and songwriting mastermind discussing the passage of time. Time was one element of the past four years that seemed to stop and start as it pleased. The pandemic completely destroyed any stable perceptions of time I previously had as weeks moved at a snail's pace while the year flew by in a day. This album in particular brought me great solace as Parker delivers another helping of blissful yet groovy tracks that encourage listeners to live in the moment and take things in stride. It's a psychedelic experience that's worth your time.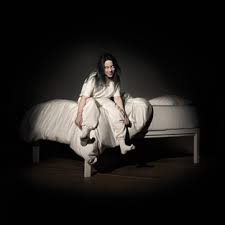 "When We All Fall Asleep, Where Do We Go?" by Billie Eilish – March 29, 2019
Billie Eilish's music took me a bit to warm up to, but I'm really glad I did. Her dark and alluring aesthetic combined with her refusal to be boxed into the typical genre conventions of pop music makes for a listening experience that few other artists her age and size have matched. The album packs a hefty emotional punch toward the backend while the first half delivers dark pop banger after dark pop banger. I kept coming back to this project for the sound of it – masterfully produced by Billie's brother Finneas with some truly intoxicating beats. Furthermore, Billie's personality is not something to understate as it adds a dash of color to her music. I'm now fully invested in Billie as an artist. Honorable Mention: 2021's "Happier Than Ever."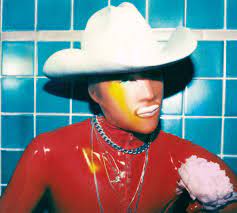 "Social Cues" by Cage The Elephant – April 19, 2019 
Cage The Elephant's latest release may be their most masterfully crafted yet. Following frontman Matt Shultz's painful divorce, the alternative rock band hit the studio and sculpted an album that is equal parts beautiful as it is heartbreaking. It's easily their most personal and haunting album yet. Shultz absolutely bleeds all over these 13 tracks you feel it all. I almost feel like a voyeur listening to a couple go over their entire relationship in the next room of a hotel.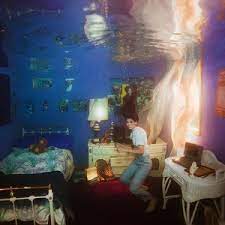 "Titanic Rising" by Weyes Blood- April 5, 2019
Titanic Rising is the most beautiful-sounding album I've ever heard. Period. The lush instrumentation, the angelic vocals, the flowery and poetic lyricism, everything. This album is an experience that must be heard firsthand. Anything I say won't do it justice. If I ever needed to be transported to another dimension, I'd put this album on. Pure bliss on demand.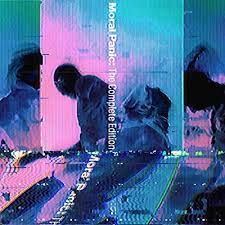 "Moral Panic: The Complete Edition" by Nothing But Thieves – October 29, 2021
Nothing But Thieves are my favorite band (or at least tied with Twenty One Pilots) for many reasons that are immediately apparent on this album. Frontman Conor Mason is easily one of the most talented vocalists alive and each member of the band is so great at their respective instruments that anything they put out is sure to be great. "Moral Panic" originally came out in 2020, but this album combines both that album and their follow-up EP "Moral Panic II" into one cohesive project. The album is the band's most political as they hold a mirror up to the darkest parts of society. It's very much a project about humanity (or the lack thereof), making it a very compelling project at a time of great social activism in the midst of a pandemic. It's got a great range of sounds to scratch most of the itches I want scratched from a rock album. Great hooks, fantastic writing, and perfect performances.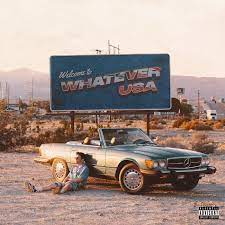 "Whatever USA" by Hoodie Allen- August 16, 2019
This album is pure nostalgia for me. Hoodie is someone I've been following since my early high school days and pretty much anything by him instantly transports me to simpler times in my life. This album dominated my summer playlist as it has a very bright and fun sound despite the album's somewhat sad lyrics. It's just simple and fun rap music with some really great features.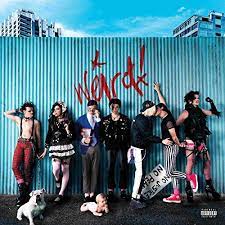 "weird!" by YUNGBLUD- December 4, 2020
YUNGBLUD became one of my favorite artists in recent years thanks to how much he's really come into his sound. This album in particular is his best work so far and holds a lot of emotional value to me. Lyrically, the album is about embracing who you are for all of the weirdness and the individuality you hold inside you. There are lots of LGBTQ+ themes on this album and they are proudly displayed, something I greatly appreciate as a gay man. YUNGBLUD hops from rock ragers to hip-hop bangers to singer/songwriter cuts on this journey of an album that I can't get enough of.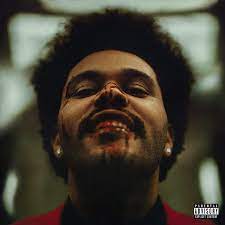 "After Hours" by The Weeknd- March 20, 2020
The Weeknd was inescapable over the past few years. He's had some of the biggest hits of all time during my time at college and for good reason – he's been making masterfully crafted pop and R&B music packaged by concept albums that are both intriguing and deep. "After Hours" was a monumental album not just for Abel but for pop music in general. I've been a big fan since this album dropped and it has aged wonderfully. Honorable Mention: 2022's "Dawn FM." I actually prefer "Dawn FM," to "After Hours," but it's too new of an album to have made the list.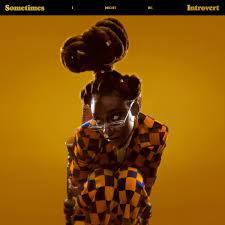 "Sometimes I Might Be Introvert" by Little Simz- September 3, 2021
This might be my favorite rap album from over the past four years. Although we got some impeccable work from Run The Jewels and Tyler The Creator, Little Simz delivered a hip-hop album that was so refreshing and lovingly crafted that I couldn't help but have it on repeat. It's cinematic, it's colorful, and it's a victory lap for the Simz. The themes about how being an introvert can aid you in your greatness really resonated with me, especially during a time when my introversion was being challenged. This is a must-listen.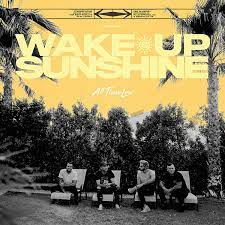 "Wake Up, Sunshine" by All Time Low- April 3, 2020
Much like Hoodie Allen's "Whatever USA," this album is pure, summer-filled fun. It's the band's best album with some of the stickiest hooks I've heard over the past four years. It isn't anything groundbreaking, but All Time Low have boiled their sound down to a science. It's the perfect album to drive around with the windows down to.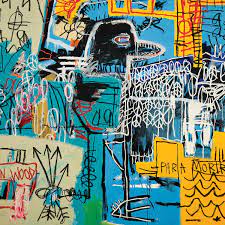 "The New Abnormal" by The Strokes – April 10, 2020
This album bleeds quality in its every pore. It's my favorite Strokes album and combines classic, nostalgic Strokes with a bunch of fresh ideas for the band. It's one of the best alternative albums of the past decade and so easy to listen to either in the background or in intense detail.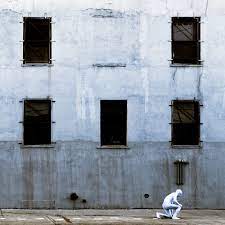 "GLUE" by Boston Manor- May 1, 2020
Heavy riffs, a haunting sound, and impressively strong vocals combine to make Boston Manor's best body of work to date. This album has been such a cathartic listening experience for me. I can simultaneously head-bang and wallow in self-pity on a project like. The writing here is fantastic with some really deep lyrics that I still pick apart to this day.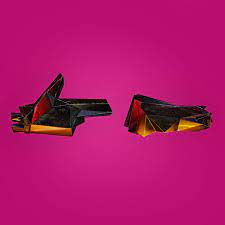 "RTJ4" by Run The Jewels – June 3, 2020
This is probably the most political album on this list and "RTJ4" is all the better for it. The duo have crafted the perfect album for the end of the modern world. It's about corporate greed, police brutality, systemic racism, and many of the other political struggles the world witnessed over the past four years. El-P brings some of the best hip-hop production of the year on this project and Killer Mike is always good for an energetic, in-your-face type of verse.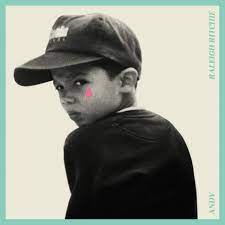 "Andy" by Raleigh Ritchie – June 26, 2020
This album from one of my all-time favorite artists also holds a lot of sentimental value to me. This record combines orchestral arrangements with modern R&B beats as Jacob Anderson sings about growing up, the pressures of everyday life, and wanting to turn the world off. Each of these themes were extremely prevalent to me during my college years and Anderson manages to capture these feelings perfectly. The album is beautifully sung and contains one of my favorite songs of all time: "Time In A Tree."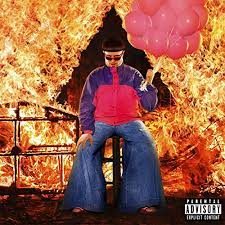 "Ugly Is Beautiful" by Oliver Tree- July 17, 2020
Oliver gave us one of the freshest-sounding alternative albums of 2020 with "Ugly Is Beautiful." The songs are short, but the album is packed full of them which made it a highly replayable project. Oliver's music is hugely influential on my own creative process because I'm absolutely in love with the energy of these tracks. It's an oddball of an album but if you dip your toes into the meme-worthy world of Oliver Tree, chances are you'll want to stay. (Although, I wouldn't recommend his most recent album "Cowboy Tears").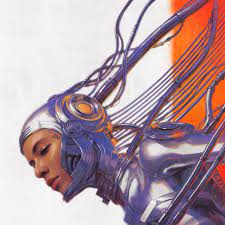 "Modus Vivendi" by 070 Shake- January 17, 2020
This is one of the most forward-thinking albums in the R&B/hip-hop space I've ever heard. On first listen, I was instantly hooked by 070 Shake. I haven't been able to stop revisiting this album since. It's futuristic, it's weird, and it gets extremely sad towards the back end in such an effective way.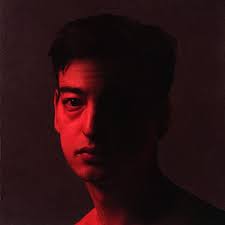 "Nectar" by Joji- September 25, 2020
Not every song on this pop/R&B juggernaut's album is a home run, but the ones that hit are some of the best songs of 2020 (such as "Run" and "Sanctuary"). Joji's charisma and ear for catchy melodies made me a big fan of his and this album is proof of that. There are also tons of unique and quirky beats on this album that give it lots of personality. 
"Post Human: Survival Horror" by Bring Me The Horizon – October 30, 2020
An apocalyptic album for a seemingly apocalyptic world, Bring Me The Horizon delivered arguably the best bunch of songs of their entire career with this short and satisfying hard rock experience. It's dark, it's hopeless, and it's heavy in the best ways possible. This album is packed with banger after banger right up until the absolutely chilling closer. Great features and relevant lyrics give this album a great sense of scope.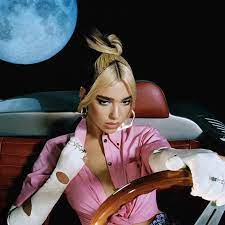 "Future Nostalgia" by Dua Lipa- March 27, 2020
Dua Lipa cemented herself as the queen of pop in 2020 with this absolutely monumental and inescapable album. It's pure pop perfection with amazing production and a consistently retro theme. Dua's vocals flow effortlessly on every track. A pop album like this only comes around once in a lifetime and many of the songs on this project are still charting to this day. Pure fun from start to finish.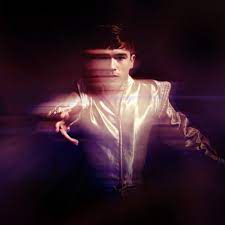 "Zeros" by Declan McKenna- September 4, 2020
This interstellar journey from the incredibly talented Declan McKenna is an unforgettable listening experience. Cinematic and grand rock/alternative music infused with a bit of experimental tones make for a wondrous and quality listen. McKenna has tons of charisma as a frontman and it comes through on this project.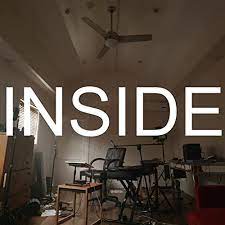 "INSIDE" by Bo Burnham – May 30, 2021
"INSIDE" is the most profound piece of art to come out of the pandemic for me, so much so that I've viewed it multiple times both in and out of theaters. It perfectly captured the anxieties and depression many of us felt over the course of lockdown while sharply commenting on the political climate, technology, social media, faux-activism, and other issues larger than ourselves. The creativity of this project is off the charts, successfully bridging a variety of genres. It's Burnham's magnum opus.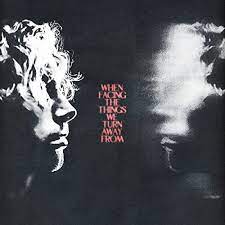 "When Facing The Things We Turn Away From" by Luke Hemmings – August 13, 2021
Taken from my full review of the album: "Hemmings has created an album full of fantastic performances (both vocally and instrumentally), sharp lyrics, and captivating melodies. The sound of this album is simply breathtaking. It's cinematic, it tugs at your heartstrings, and it nails every sound it goes for. Every instrument and every sound fits together so well while complimenting the writing. At an airtight 43 minutes long, this album deserves the tears it pulls out of you whether that be tears of sadness or tears of awe. Very few albums have ever had such an emotional impact on me as this one."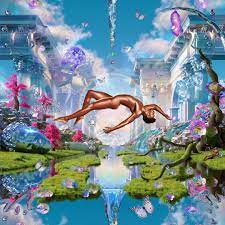 "MONTERO" by Lil Nas X- September 17, 2021
"MONTERO" is home to some of the catchiest and unapologetically authentic pop-rap music of the decade. It's an album that's a big step forward for queer black representation. The beats hit hard and Lil Nas bleeds confidence on every cut. There's even some more somber and surprisingly sad moments deeper into the album that make the project a candid and authentic look in Lil Nas's rise to fame and history.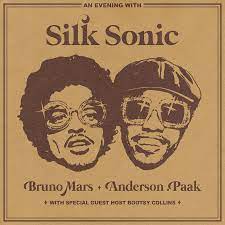 "An Evening With Silk Sonic" by Silk Sonic – November 12, 2021
One listen to this album and you'll swear there's some sort of addictive substance in it. Pop superstar and brilliant vocalist Bruno Mars joins forces with R&B/rap icon Anderson Paak for a sultry and sexy album that's equal parts fun as it is, well, silky smooth. They wear their influences on their sleeves, sure, but it's a damn fine introduction to the genre with two contemporary artists. I'm foaming at the mouth for more music from this duo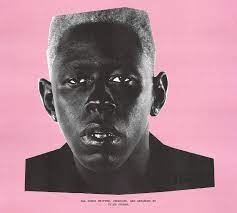 "IGOR" by Tyler, The Creator – May 17, 2019
On what many consider to be his magnum opus, Tyler's critically and commercially acclaimed 2019 breakup album sees the character of Igor experiencing a whirlwind of emotions that come with being in a relationship, even to the bitter end. It's a profound and extremely creative album that continues to lure me in to this day. Honorable Mention: 2021's "CALL ME IF YOU GET LOST"
Here you can find a link to the Spotify playlist containing all of these albums.
View Comments (2)