Moravian University Students Tasted 7 Vegan Salty Snacks & This is The Best!
College students eat a ton of salty snack foods, so who better to taste test the new vegan versions of those crunchy corn puffs that leave greasy orange dust on your fingers and your shirt, your jeans, your essay papers, your dog, and everything else you touch?
That's why Moravian University students took a break from their journalism class last Monday evening to taste test new plant-based puffed snacks and write a review as a class assignment in service journalism. The blind taste test was held at the Greenwich Street office of Galvanized Media, Moravian alum David Zinczenko's media company. The review below is being considered for publication on the company's website, Eatthis.com, which often features reviews of snack foods and other groceries.
Plant-based eating is all the rage these days as consumers look for healthier options with fewer chemical ingredients, flavorings, saturated fats, and sugars. And food makers have taken notice, trying to lure vegans with snack puffs made of sorghum, lentil flour, chickpeas, cassava, and pea protein. But will they please the palates of college-age snack connoisseurs? Here's what some Greyhounds had to say:
(7) WORST: TAALI Water Lily Pops Tangy Turmeric
Made from water lily seeds, spiced with the trendy medicinal spice turmeric, these snacks pack 6 grams of protein per bag (3 per serving). TAALI Water Lily Pops may be the healthiest puffed snack of the bunch, but who cares if you have trouble choking 'em down? "These pops have little pop and mostly gag," commented one taster. Others said it tasted like egg and curry. "Makes my breath smell bad," said one student between chugs of a water bottle.
Per 1 oz. serving
Calories: 120
Saturated fat: 1.5 g
Sodium: 300 mg
Protein: 3 g
(6) Real Food from the Ground Up – Cauliflower Stalks Cheddar Flavor
Containing casava, cauliflower, brown rice, and a blend of spinach, broccoli, carrots, tomatoes, beets and shitake mushrooms, these snacks are full of plants, which will appeal to vegans. If you had veggie straws before, you'll get the same experience here—hollow, crunchy tubes made of veggies, well, really just veggie powder. Missing is the fiber that fresh vegetables provide. Students related these puffs to the taste of an eggroll, but with a plain, less-salty flavor. "Good taste like Chinese food and very crunchy," said one student, the only taster to give it high marks.
Per 24 stalks
Calories: 140
Saturated fat: 1 g
Sodium 240 mg
Fiber 1 g
Protein 2 g
(5) SPUDSY – Sweet Potato Puffs Vegan Cheesy Cheddar Puffs
This small curl size of these puffs left some students unsatisfied, as did the texture and saltiness. Comments ranged from, "Tastes like coconut, not sweet potato," to "Weird buttery aftertaste," to "Yummy."
Per 1 1/3 cup serving
Calories: 140
Saturated fat: 0.5 g
Sodium: 290 mg
Protein: 3 g
(4) Brass Roots Crunch Puffs Vegan Jalapeno Cheddar
If you're into spice, you'll really enjoy these. Our fire-breathers in the group devoured the sample and went hunting for the bag. Many students said it had a solid crunch, medium levels of saltiness, and a nice hot kick. The combo of lentil flour and pea protein, the first two ingredients on the list, deliver a whopping 8 grams of muscle-building, hunger-satisfying protein per serving.
Per 1 oz. serving
Calories: 130
Saturated fat: 1 g
Sodium: 160 mg
Protein: 8 g
(3) Biena Chickpea Snacks Baked Puffs Vegan Cheddar
These baked puffs landed in at #3 after a tiebreaker. Students really liked the cheesy and salty taste of this snack. It felt more like an official cheese curl rather than a vegan substitute. Two students said it had a garlic, herby flavor to it. One student gave a 5 on all rating tiers and said, "Cheesy. Satisfying like a Cheez-It." Made of chickpea and lentil flour and pea protein, they boast 3 grams of fiber and 5 grams of protein per serving. Dairy free, they're Keto Diet friendly.
Per 1 oz. serving
Calories: 160
Saturated fat: 1 g
Sodium: 170 mg
Dietary fiber: 3 g
Protein: 5 g
(2) Vegan Rob's Dragon Puffs
Smoked serrano chili pepper gives these organic sorghum grain-based puffs their heat. "Spicy, Yum!" "Tastes like a spicy ramen!" "I detect a hint of barbecue sauce." More, please!" commented taste testers. Not only are these sorghum grain-based puffs delicious, they contain organic inulin, a natural prebiotic plant fiber that is not digested but helps beneficial gut bacteria grow, and a healthy probiotic called Bacillus coagulans that's associated with lower inflammation in the body.
Per 1 oz. serving
Calories: 140
Saturated fat: 0.5 g
Sodium: 170 mg
Dietary fiber: 1 g
Protein: 2 g
(1) BEST: KA-POP! Super Grains Cinnamon Churro Puffs
Earning high marks for flavor and crunch, KA-POP Cinnamon Churro Puffs also garnered the top choice among students. "Tastes better than Cinnamon Toast Crunch cereal," wrote one taster. "Sweet and crunchy; I'd buy it," said another. The sorghum grain snack is made with just six ingredients compared to 14 in a Cheetos Puffs and it's super low in sodium, 85 mg versus Cheetos' 300 mg. What's more, you might even call the snack environmentally friendly. The packaging notes that growing sorghum grain requires 3X less water than growing corn.
Per 1 oz. serving
Calories: 140
Saturated fat: 0.5 g
Sodium: 85 mg
Dietary fiber: 1 g
Protein: 2 g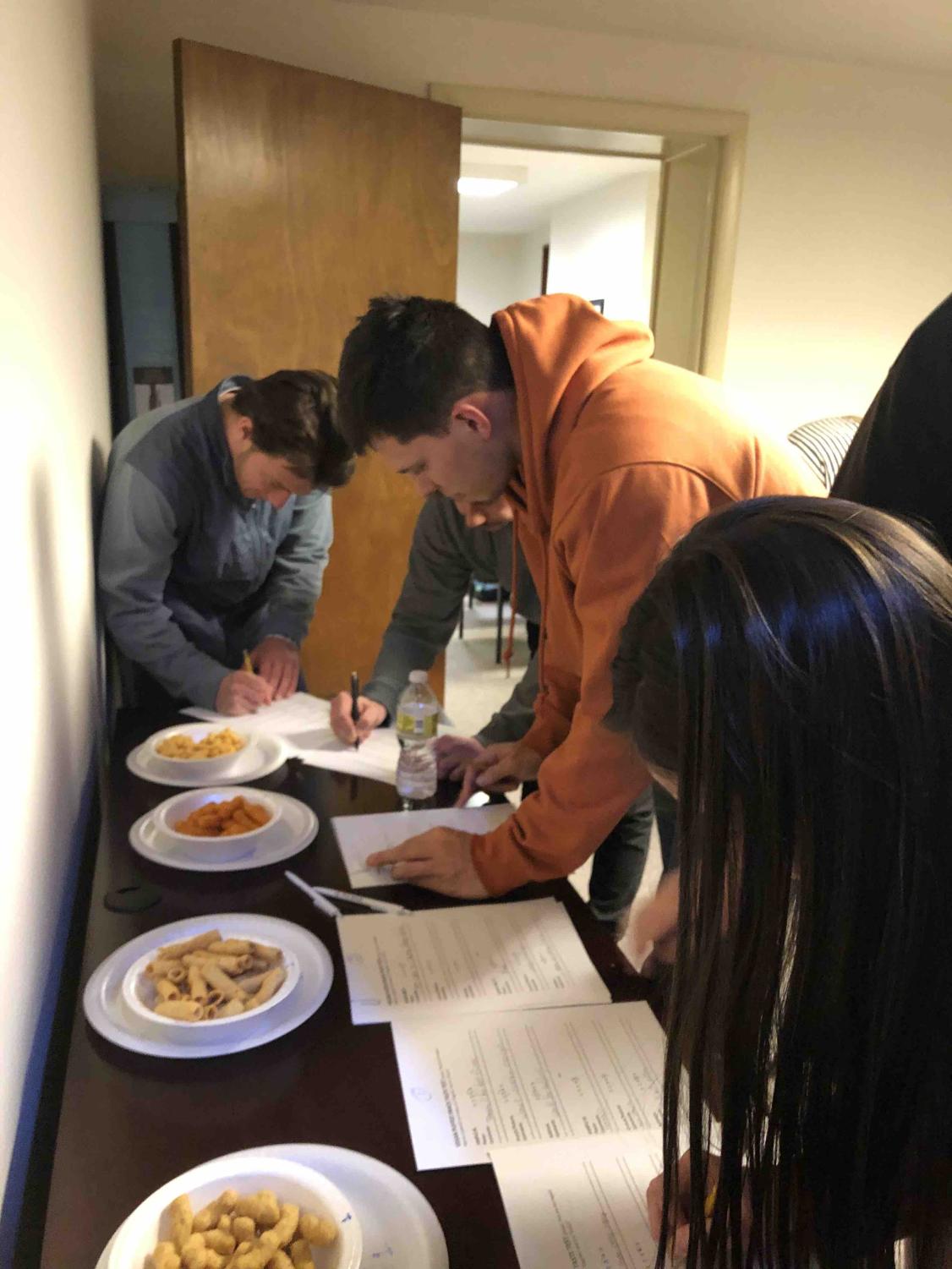 Leave a Comment