COVID in Tight Spaces: How an Incarcerated Woman Used Writing to Cope With The Pandemic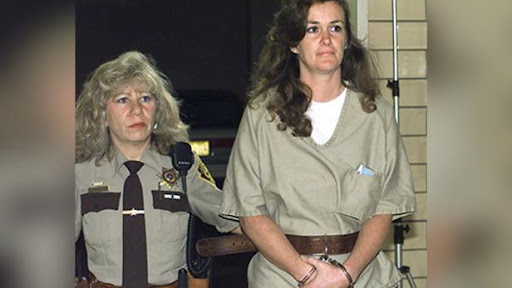 The podcast version of this story can be found here. 
Think back to how you felt when the world went on lockdown due to COVID-19. Do you remember the fear? The paranoia? The numbers steadily rising on TV? The uncertainty of it all? That constant feeling of dread?
Now imagine experiencing COVID from the confines of a prison cell, where the information given to you about the virus comes from the occasional memo and television report. At a time when you're allowed outside of your cell for a mere 30 minutes a day. On top of this, you have extremely limited contact with your family and you're left wondering how they're doing. 
This was the reality for 58-year-old Patricia Rorrer, who is currently serving life in prison at Muncy State Correctional Institution (SCI) in Pennsylvania. She was convicted nearly 25 years ago of kidnapping and murdering Joann and Alex Katrinak, the wife and infant son of Rorrer's ex-boyfriend Andrew Katrinak.
Rorrer's hairs were found in the victim's car, but Rorrer and her legal team, along with the support of some friends and family from her local community, are still fighting for her exoneration. Rorrer's team insists that the forensic tests got it wrong, that the evidence was mishandled, and that it wasn't Rorrer's hair that was found in the victim's car. 
The FBI has previously admitted that there have been flaws in hair analysis tests over many years. 
In 1997, Rorrer was sentenced to life in prison and since then has spent the better part of her life within the confines of prison walls. 
Rorrer was born in New Jersey but moved to North Carolina in the eighth grade. A self-proclaimed country girl, she used to ride and show horses both as a hobby and for competition. 
Prior to the birth of her daughter, Rorrer ran an independent photography business that would often visit daycares and schools with ponies, horses, or goats for the children. 
She came from a middle to low-income area but is happy with her education. Her later work as a real-estate agent even gained her college credits. 
Rorrer now spends her time studying law and criminal justice.
I first met Rorrer through a course I took in the Fall of 2021 at Moravian University titled "Writing As Activism," taught by Dr. Joyce Hinnefeld. One of the units was on mass incarceration, examining some of the writing that had been produced by people from inside the prison system. 
In an attempt to give students an intimate look into these systems, Hinnefeld assigned each student a prison exchange partner at Muncy with whom we were instructed to, in addition to trading poems and short stories with each other, start a dialogue. Rorrer was my assigned partner for the semester.
During our time together in "Writing As Activism," Rorrer and I traded personal short stories and poems as per the requirements for the course. Through these exchanges, I learned about how she has struggled mentally throughout the past few years in particular with the rise of COVID-19. It got to the point where our exchanges felt like chats among friends, and we even continued our exchanges outside of the classroom.
The prison exchange program itself was implemented in the course by Hinnefeld in the Fall of 2019. From the start, Hinnefeld had planned to do in-person story exchanges with a group of incarcerated individuals at Pennsylvania's Northampton County Jail. However, due to the pandemic, the exchanges were moved online and the location moved from Northampton to Muncy, in central Pennsylvania.
With the help of Bonnie Winfield, an expressive arts educator consultant and retired instructor at Lafayette College, Hinnefeld spent a considerable amount of time trying to set up the program with virtually no prior experience. In doing so, Hinnefeld spoke with many of the officials at Northampton County Jail. 
Hinnefeld remembers having great success in previous semesters when the exchanges happened in person.
"It was profound for a lot of the students," said Hinnefeld. "They were very uncomfortable with walking around [the prison] and looking at people. It was awkward. It was eye-opening. Some parts of that jail are really old and decrepit. But the story exchanges were profound. One group, by the end, were in tears."
Despite the prompts and questions for the story exchanges remaining largely open-ended, many of the incarcerated individuals, as well as a couple of Moravian students, chose to share deeply troubling stories about sexual assault and violence. 
"At some point, it just starts to feel like you're talking to a friend," said Hinnefeld. "This isn't an animal in a zoo."
Hinnefeld was happy to provide some version of a college class to this vulnerable population who typically experience much of anything stimulating other than Bible study. 
"In the long run," said Hinnefeld, "I think it will probably offer more to the undergraduates at Moravian who take part in this. My guess is it will be pretty eye-opening and their worlds will expand in ways that I think should happen in college. And that I think it's done. The responses to the class are pretty positive. I'm not going to change the reality of mass incarceration, but maybe I'll change a few minds."
Rorrer also seems to have gotten a positive experience from the program. I was the second student she got to work with so far (both of her student exchanges took place completely online through a secure email system) and she plans on continuing to participate.
During my interviews with Rorrer, we talked on the phone using SCI Muncy's phone system. We were limited to just 15-minute calls and were interrupted intermittently by automated voices that assured us that our call was being monitored. 
Rorrer stressed the importance of the program for educating the public on what the prison system is really like.
"I believe the younger generation can change what's going on out there," she said. 
The program has given Rorrer a newfound interest in writing. She had previously dabbled in poetry prior to the exchanges, but she aims to write more now than she once did. 
Rorrer said the piece she's most proud of from our exchanges is a creative nonfiction story about her experiences grappling with COVID-19 and mental health struggles while inside prison. In it, she uses Lewis Carroll's "Alice's Adventures in Wonderland" as a metaphor for her own experiences. In an excerpt from "S.A.D In The Pandemic," Rorrer writes:
I was locked in what amounted to a bathroom. An 8×12 room with a toilet, a sink, a bunk bed, and a roommate. 23 hours a day, 7 days a week, for months on end. March was the second lockdown of this life, a small break in between the last three-month lockdown. I balled my eyes out watching CNN as I learned about the pandemic. That's when I first saw him – a cute, fuzzy rabbit outside my window. Soon, he was outside my door. It's like he was begging me to touch him, feel the warmth in what had become such a scary cold place. And suddenly, I was with the rabbit. I had followed him for what seemed just a little while. He took me away from feeling so helpless watching nurses and doctors cry losing so many patients, and from hearing those here starting to fall out from this new virus. Maybe it was when they airlifted someone I personally knew in our unit that my fear allowed me to follow my rabbit deeper. He took me on a path, spiraling down the rabbit hole.
At first, I didn't mind the silence of being locked away. I didn't hear the news, the deaths, the tears, not even the staff repeatedly saying to pray for that lady, and that it doesn't look good for another. But the warmth quickly turned cold. The cute rabbit now appeared mangy and dirty. No longer friendly and no longer around to keep me company. I was lost in a cold, lonely place, and didn't know how to get out. There are no words for how it really feels. Tears stream down my cheeks just thinking about it, and how easy it is (or was) to trust that rabbit to take me away from all this. If you care to read more on that damn rabbit, you may check out the aforementioned Facebook page, but I think you get the picture. By the way, she is an actual author. So imagine me writing her about my life! I hate that my words make her feel sad and helpless, but I love that she understands and keeps me from going too deep down this hole.
First, we were moved around the unit, then to other units, depending on if we tested positive or not. Then, 3 days later, I got moved back to my old unit. Herd immunity! Watched the news daily. Pastor Paul died from the virus. My Uncle with cancer. Tammy's Mom on a ventilator?! WTF! 100,000+ dead on CNN now! The tears won't stop anymore.
That's when I saw it. That cute rabbit, again!
12 years: medication free. Took years after my Mom died to realize the antidepressants & antianxiety meds weren't bringing her back and that they would never fill the hole in my heart of losing her. I'd seen the rabbit then, also. I didn't want to pet him again. I knew he was getting so close.
What Is S.A.D.?
I was diagnosed with S.A.D. (situational anxiety depression). What an acronym! Sad! I was so   beyond sad. I'm on my 3rd med to lighten the situational sadness. That damn rabbit sure is cute…
So, I followed him yet again, not realizing I was going from light to dark again. Down the rabbit hole, as they say. Slowly leaving reality behind just a little bit, just for a break, you know? Away from watching CNN's numbers rising, locked down in these 4 walls. Everyone seemed to have it now. I'm so tired of crying. Being in here with this rabbit made things oddly calmer. I slowly felt reality leaving. He no longer let me pet him.
The full piece can be read here.
Rorrer explained that she writes poetry when she's depressed because it helps her express her feelings, and that putting it in writing is cathartic. 
"To talk about your depression while you're in prison is not an easy thing," she said.
Rorrer looks back very fondly on the prison exchanges at large.
"It gives you somebody that you're reaching out to that's reaching back into you," she said.
The average day at Muncy State Correctional Institution looks different for everyone, according to Rorrer. 
Rorrer starts her day around 6 or 6:30 a.m., when she's expected to be dressed and ready to go to work. She works in the infirmary, where she does tasks such as handing out trays and assisting in the care of those that need it. She typically works until 1 p.m., when she returns to take her shower. 
Other than that, Rorrer isn't let out of her cell much. She says that she likes the peacefulness of not having a roommate and that who you get paired with can often be hit or miss. 
Rorrer stressed that everything you get in prison is earned, televisions included. 
"You start at 19 cents [an hour] and you work your way up to 42 cents. That's the max you can make," she said. 
Rorrer says that prison life has changed her, especially during the pandemic. 
"I faced the death penalty and the crazy part is [that version of me] did die," she said.
Rorrer described the necessity to build yourself up after every mental breakdown.
When the pandemic hit, Rorrer said that everyone in the prison was just as confused and stunned as the outside world was. She and a few of those around her eventually ended up getting COVID fairly early into the pandemic but with only moderate symptoms.
Rorrer recalls the prison suddenly sectioning off the prison and moving everyone around on a fairly regular basis. 
"And if you had a TV, you're sitting there watching COVID just expand and people dying," said Rorrer. "You call home and you hear of people dying. Mentally, it drove a lot of people to a point they couldn't handle. We did have one lady that was air-flighted out. It got rough."
Most of the early information that Rorrer gathered about the pandemic came from TV reports and not from the prison itself. When the lady was flown out of the prison due to illness, Rorrer panicked and called a friend, worried that her previous infection would lend her the same fate. She recalls hysterically crying on the phone. 
Eventually, vaccines were offered to the prison population and Rorrer got hers. Unfortunately, a lot of the misinformation regarding COVID seemed to have leaked its way into the prison, according to Rorrer.
The roughly 30-minutes a day that the incarcerated had outside of their cells at the height of the pandemic was a struggle because it forced inmates to shower, contact others, and do their laundry in that short amount of time. 
The prison largely followed protocols similar to nursing homes. Masks were originally supplied to the incarcerated but they were the less effective cloth masks. Alcoholic hand sanitizer has never been allowed inside of the prison due to its alcoholic content, so the incarcerated were given alcohol-free sanitizer. 
"The prison system, people believe, is about reform and making people better to come back out," Rorrer said. "To be honest, it's not. It's a warehouse. People are usually coming out angry or in the same situation where they still have no real skills to get a job or pay for anything. They're coming out after making 19 to 42 cents an hour so they haven't been able to save up any money. Everybody assumes that the prison is full of people that belonged to a gang or they're just mean or they're evil. I've met lifers in here who have taken a life that are not what you think after 20, 30, or 40 years, but people still see them as the person they were when they were 20 or 25. I hope more students get involved in reaching other prisoners and not being scared to reach out to us. I think it helps both sides. It's good for you to learn what happens in the system. A lot of people don't know anything about the system from trial to the prison itself. It's good to be able to reach in and learn more like this."
One of the first writing exercises of the semester required students and inmates to write a free-verse poem about their identity. In an excerpt from Rorrer's "I Am From" poem, Rorrer wrote: 
[I'm] hurt you forgot me, angry I believed in our system, scared it will never end, and lost as to how it happened. I am from a world lost to what reality is, where you believed in our system, and got it all wrong. I am from a prison, not of "inmates," but of sisters, daughters, mothers and grandmothers. I am from a world society tries to forget, even if they pay unimaginable costs to keep them here. I am from your world, if you would truly look into what that world is. "I am" could be you, or your children, so much easier than you realize. I am blessed. I am blessed you listened to who I Am.
View Comments (2)